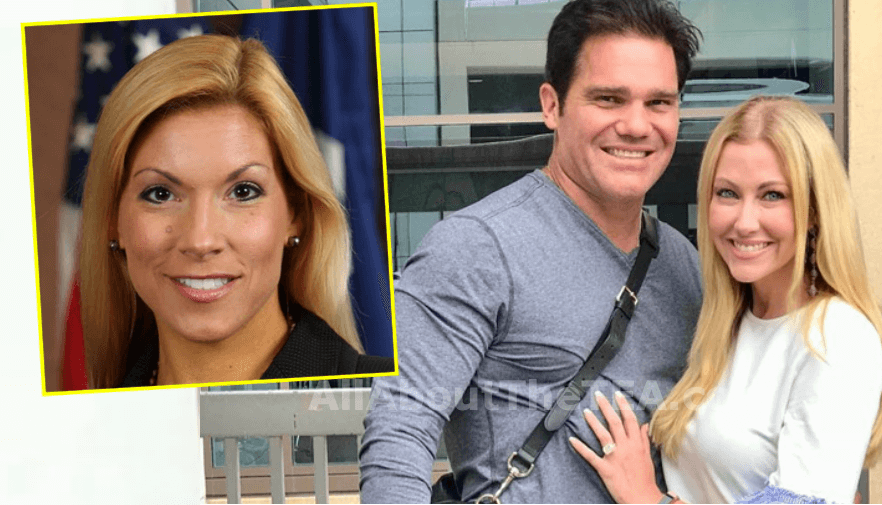 Stephanie Hollman and her husband, Travis Hollman, are raising eyebrows with their mega-bucks donation to a politician known for anti-Muslim hate.
The wealthy Real Housewives of Dallas couple donated to former Irving, Texas mayor Beth Van Duyne's political campaign for congress.  
Stephanie Hollman and her husband Travis Hollman collectively donated $22,400 in August 2019 to Beth Van Duyne's political campaign. See below.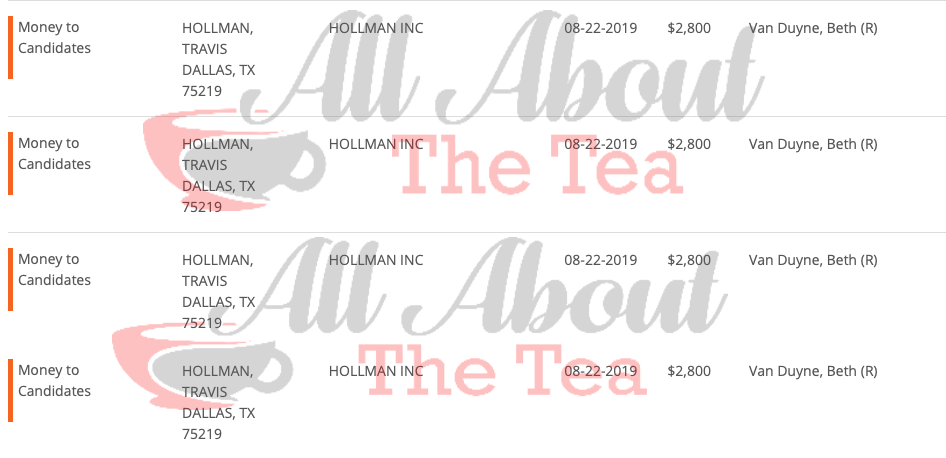 Beth Van Duyne made headlines in 2015 with anti-Muslim sentiments when she criticized a 14-year-old, Ahmed Mohamed, who made a homemade alarm clock. He took his invention to school and got suspended, detained and handcuffed by police officers after school officials accused him of making a fake bomb.
However, it was discovered it was not a bomb and the young man was released. The scandal brought Ahmed Mohamed an invitation to the White House, support from Hillary Rodham Clinton and Mark Zuckerberg, and a moment of head-spinning attention as questions arose whether he had been targeted because of his name and his religion.
On hearing the news that her police chief had dropped criminal charges against Ahmed Mohamed,  Beth Van Duyne applauded the school and police for their actions and regularly stirred up fears of a Muslim plots during her time as mayor of Irving, Texas. In a statement on Facebook, she wrote:
"I do not fault the school or the police for looking into what they saw as a potential threat. They have procedures to run when a possible threat or criminal act is discovered. They follow these procedures in the sole interest of protecting our children and school personnel. To the best of my knowledge, they followed protocol for investigating whether this was an attempt to bring a Hoax Bomb to a school campus. Following this investigation, Irving PD has stated no charges will be filed against the student. I hope this incident does not serve as a deterrent against our police and school personnel from maintaining the safety and security of our schools."
During Beth Van Duyne's time in office, she accused a local mosque of attempting to establish the first court of "Sharia law" — the Muslim code of law and morality, in Irving. The claim was later found to be false. Some regional Muslims were offering "Sharia-governed, non-binding mediation services" in the Dallas-Fort Worth area, including Irving, but no Sharia court was being opened in town. Then she supported a bill that would forbid Texas judges from using foreign law in their rulings, which is already illegal.
In 2016, the parents of "Clock Boy" filed a defamation lawsuit against Beth Van Duyne for her inflammatory remarks and overall anti-Muslim rhetoric that fueled a bigoted culture in Irving, Texas.
Share your thoughts on Stephanie Hollman and her husband donating to a racist politician. Sound off below!
Stay Connected With All About The Tea: Twitter Ι Instagram Ι YouTube