Real Housewives of Dallas
Brandi Redmond Slammed By 'RHOD' Fans After Racist Video Surfaces — Brandi Blames LeeAnne Locken For Video Leak!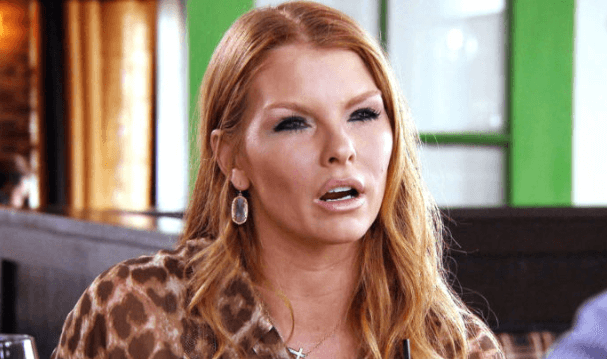 Brandi Redmond has some explaining to do, as the The Real Housewives of Dallas star is labeled a "racist" over a newly resurfaced video.
The drama kicked off Wednesday night during part one of The Real Housewives of Dallas season 4 reunion when LeeAnne Locken's messy wedding planner, Steve Kemble, tweeted the following video of Brandi Redmond impersonating an Asian woman.
Press play below to watch the disturbing video of Brandi Redmond, 41, mocking Asian culture — three years ago — in the presence of her two daughters. 
After the video made its rounds on social media, many fans slammed Brandi Redmond for her racist behavior and instead of apologizing the Real Housewives of Dallas star doubled down on her antics and blamed LeeAnne Locken and her wedding planner, Steve Kemble, for the video leak.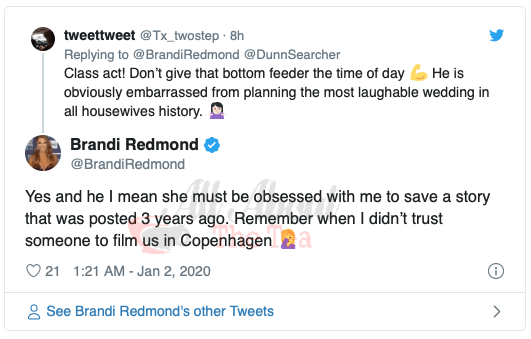 Brandi Redmond blasted LeeAnne Locken's wedding planner in a now-deleted tweet, "you think it's funny to make fun of yourself or others? Let's be clear, I was made fun of season 2 (where the video came from) for squinty eyes and made fun of myself. It's nice to know we all come from different cultures and ethnicity." she wrote on January 2.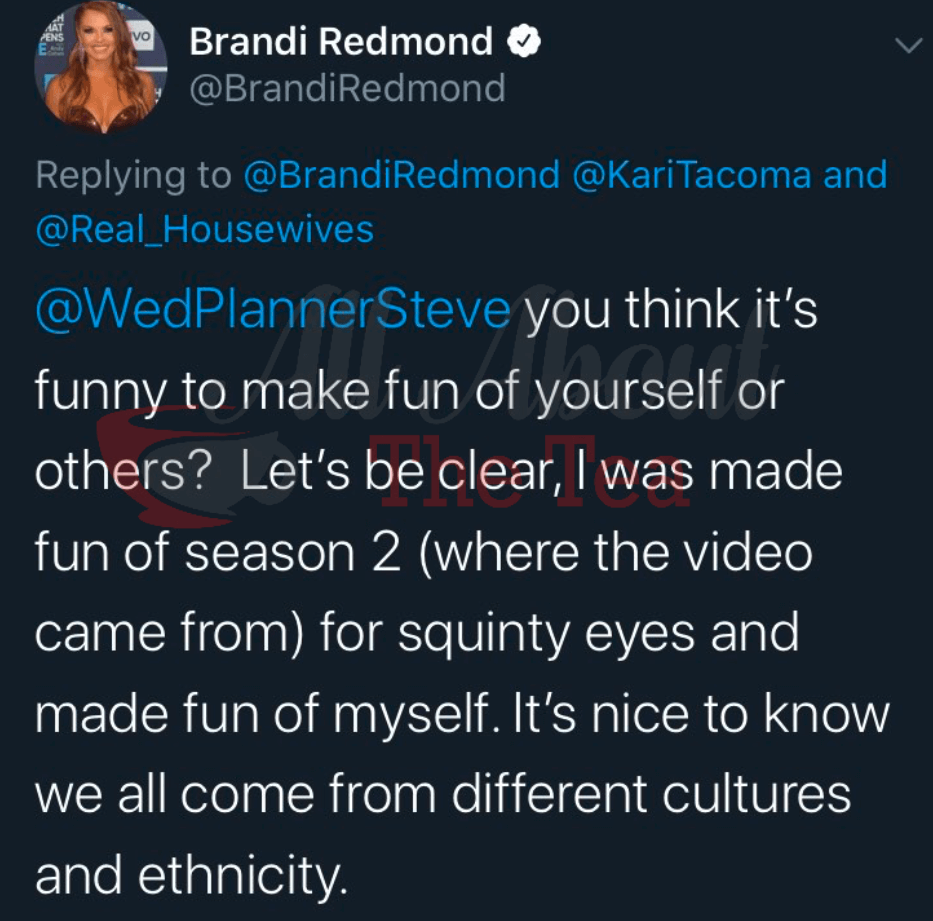 To make matters worse, Brandi Redmond tweeted SNL and labeled her culturally inappropriate skit as "humor" she wrote,  "2020…@nbcsnl has always been a dream bc they never disappoint. Life is love and laughter. There is a difference between humor and hurtfulness. I will always chose to love you and hope to make you laugh. Cheers to a new year & decade. Let's do this!" She tweeted on Wednesday night.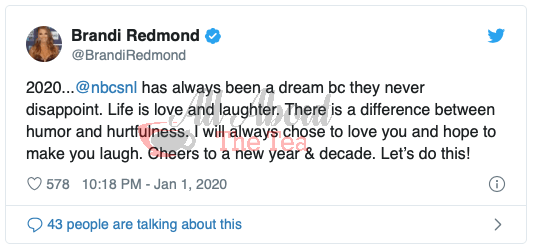 Fans became enraged after Brandi Redmond made excuses for her behavior by calling it a "good impersonation," and showed lack of remorse. Social media slammed the Lone Star state native.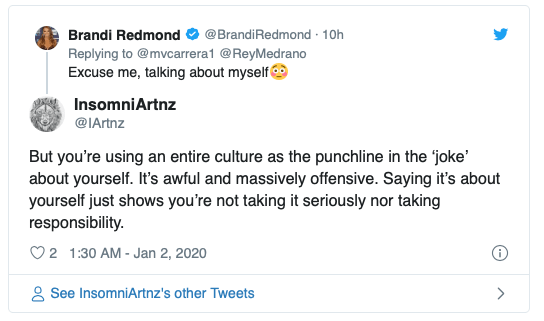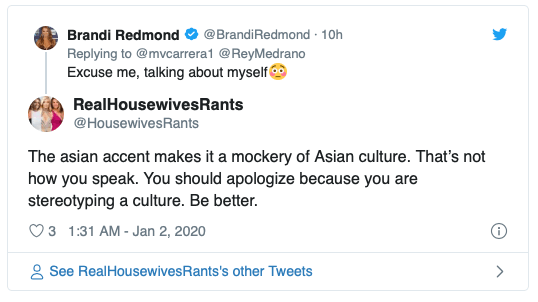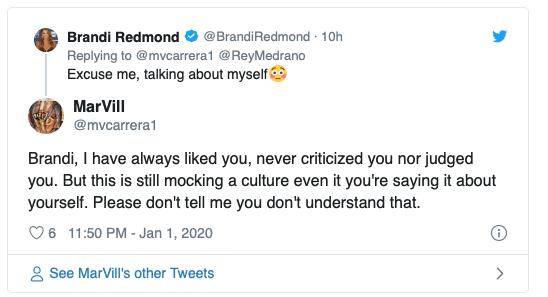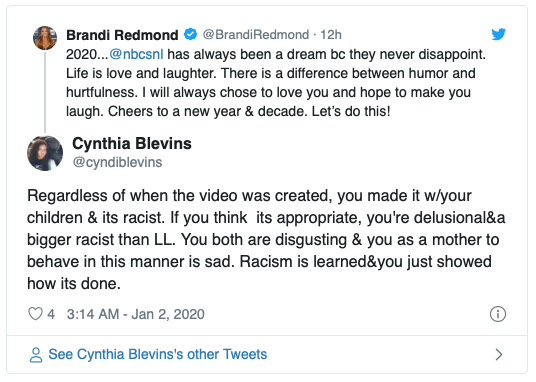 The video sent shock waves through social media and the savage backlash prompted Brandi Redmond to issue somewhat of an apology. "I'm sorry you feel that way. If auditioning or acting for comedic entertainment, I would impersonate. I have done for different things and that video was taken out of context without the back story. I'm sorry to all offended." the mom of three tweeted a fan on January 2.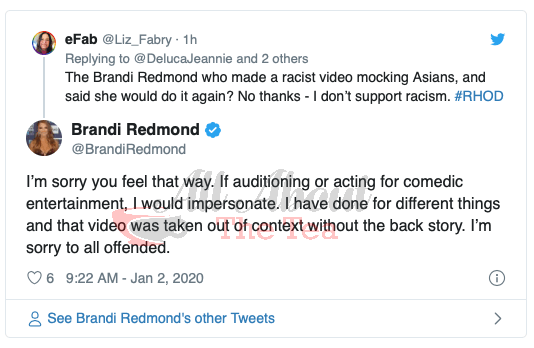 Part two of The Real Housewives of Dallas reunion airs on January 8, at 9:00 p.m. ET, on Bravo.
Stay Connected With All About The Tea: Twitter Ι Instagram Ι YouTube