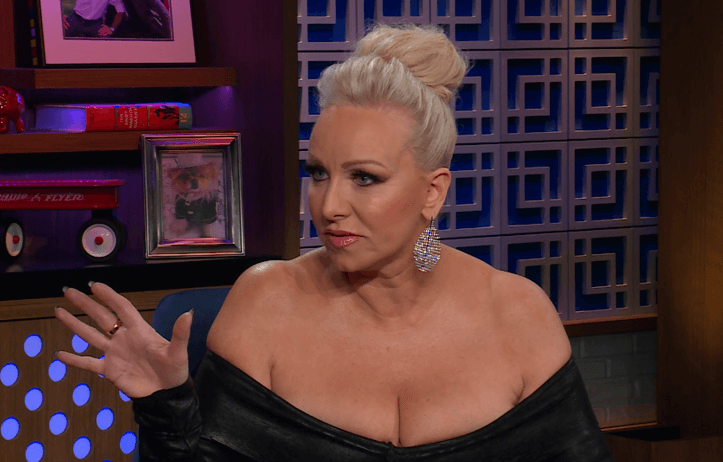 Real Housewives of New Jersey star Margaret Josephs has been hit with another lawsuit amid her mounting legal issues.
Capital One Bank sued Margaret Josephs, 52, on December 5, for $12,172.86, according to court documents.
Capital One Bank claims the, "Defendant failed to make periodic payments on the account, which was subsequently charged off."
The lawsuit continues,  "The entire balance on the account is owed to Plaintiff and is presently due and payable in full."
Capital One Bank has demanded payment of the credit account, but star of the hit Bravo show allegedly "has failed and refused to remit same."
Capital One Bank is seeking judgement and court fees from Margaret Josephs.
The case will default on January 16, 2020 unless otherwise notified.
As previously reported, in 2014 the Real Housewives of New Jersey star was legally nailed as a designer fraud for ripping off clothing company, Vineyard Vines' logo. Margaret's company, Macbeth Collection, was sued for $12 million by Vineyard Vines.
According to legal documents obtained by AllAboutTheTea.com, Vineyard Vines accused Margaret's company of trademark counterfeiting, trademark infringement, unfair competition, and copyright infringement. The judge ruled in favor of Vineyard Vines, and the MacBeth company was ordered to pay $300,000 to Vineyard Vines for stealing their logo and using it on MacBeth products. However, Margaret Josephs never paid Vineyard Vines the total $300k judgement — and the company is now seeking $9.4 million in statutory and liquidated damages. MacBeth only made payments totaling $190,000 — 2/3 of the total amount of the agreed-to Order. 
Margaret addressed her bankruptcy and legal woes in a recent episode of The Real Housewives of New Jersey.
"I'm coming off a rough couple of years," she explained in the episode. "I had a horrible lawsuit with Vineyard Vines… They accused me of stealing their logo, which I did not do.
"I settled for around $300,000 because I could not afford to go to trial," she continued. "I filed for bankruptcy in my business. They put a lien on my property. I'm up to my eyeballs in legal bills. Every month that goes by, I'm getting more in a hole."
Watch Real Housewives of New Jersey, Wednesday nights, at 9:00 p.m. ET, on Bravo.
Stay Connected With All About The Tea: Twitter Ι Instagram Ι YouTube