Real Housewives of Atlanta
Porsha Williams Threatens To Kick Loni Love's Ass For Commenting On Her Relationship With Dennis McKinley!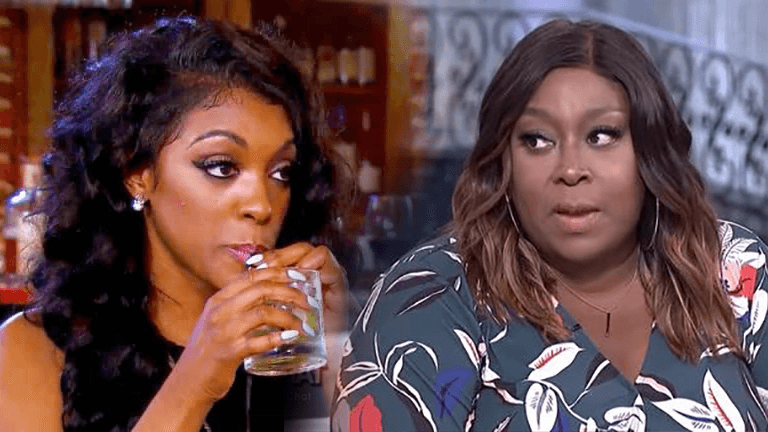 Porsha Williams is pissed off and Loni Love better beware!
The Real Housewives of Atlanta star clapped back at The Real host, Loni Love, over some comments she made about her fiancé, Dennis McKinley's cheating heart.
On last week's episode of The Real, Loni Love made some comments about Porsha Williams and her relationship with Dennis Mckinley that set the new mom off on social media.
Adrienne Bailon first said: "I couldn't do it but I'm not going to judge someone else for the way they choose to live their life or decisions she's going to make." Loni Love shared her two-cents, "Let me tell you something, Porsha trying to get that reality show."
Porsha Williams shared the clip on her Instagram page with the caption, ""B**ch F you!," Porsha, 38, wrote in response to Adrienne after hearing her comments regarding her relationship with Dennis, 43. "Fake a** don't run up smiling when I see you!"
After catching wind of Porsha's comment, Loni Love would later respond in the comments saying "Porsha…I didn't say anything bad and you know it…it was a light-hearted comment… I hope you get your show!"
As AllAboutTheTEA.com exclusively reported, Porsha Williams called off the couple's engagement after catching her finance cheating with multiple women, including strippers. Women were sending him lewd photos of their private parts and Porsha exploded. She kicked him out and ended the relationship at the end of May 2019. Dennis shady past allegedly involves: beastiality, beating women, cocaine, gambling, shady business practices, and clout chasing.
Do you think Porsha Williams' response to Adrienne Bailon and Loni Love was justified. 
Stay Connected With All About The Tea: Twitter Ι Instagram Ι YouTube