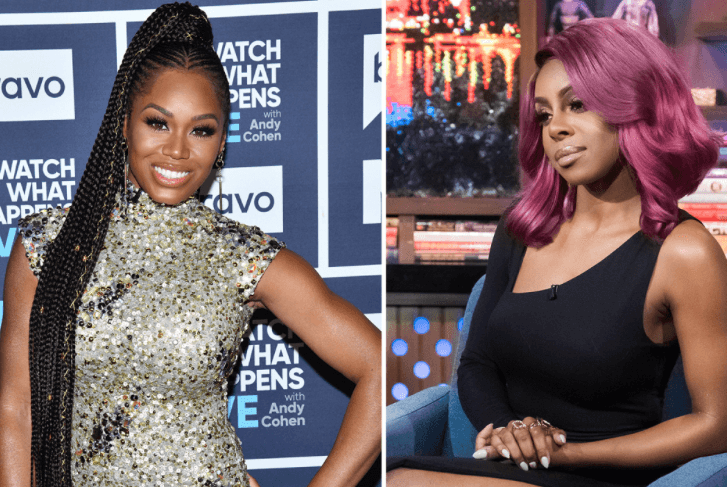 Monique Samuels' is fighting back after Candiace Dillard filed a criminal complaint against her over a beat down that was filmed for The Real Housewives of Potomac.
The incident occurred on October 16 during a Real Housewives of Potomac cast event at a dinner party. Candiace Dillard threw a drink in Monique's face during a heated argument — and Monique responded by grabbing Candiace by the hair and slamming her face on a table. 
On November 7, Monique Samuels was charged with second-degree assault and scheduled to appear in court on Dec. 23.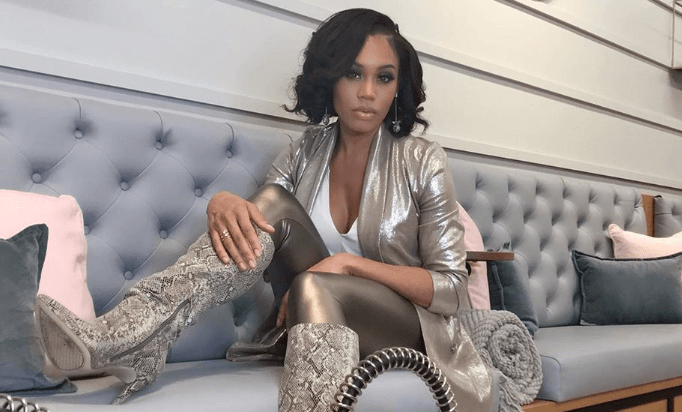 On November 14, Monique Samuels filed her own criminal complaint with the Montgomery County court in Maryland for the abuse she suffered at the hands of Candiace Dillard. Read the complaint below.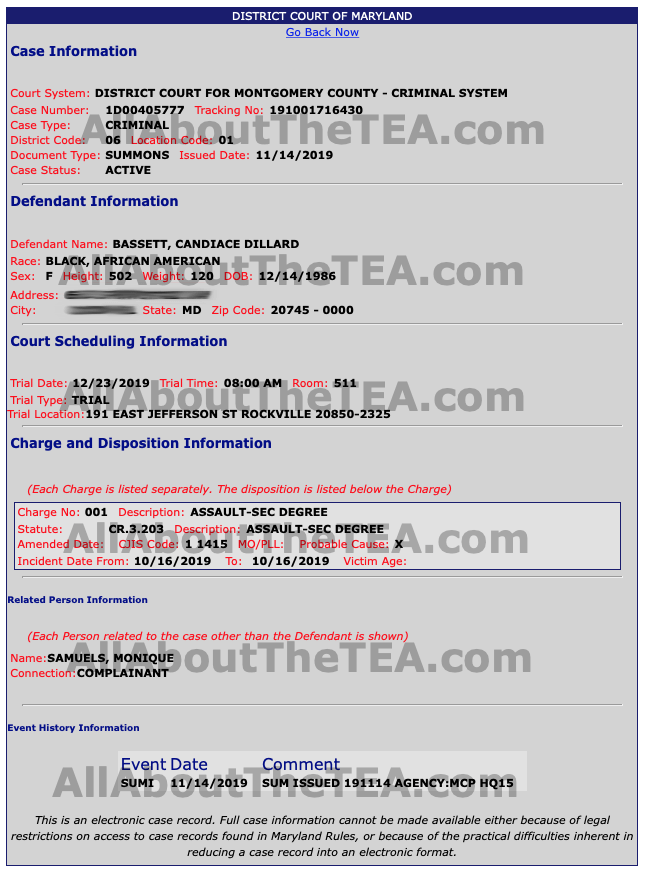 Read Also: Monique Samuels Charged with Second-Degree Assault For Slamming Candiace Dillard's Face On A Table In Explosive Fight!
Candiace Dillard was charged with second-degree assault — issued a summons —  and scheduled to appear in court on the same day as Monique, Dec. 23.
Monique's attorney, A. Scott Bolden, released a statement.
He insisted his client acted in defense against Dillard, whose "aggressive, belligerent and threatening behavior" he said has been documented on the Bravo reality show.
"If this event occurred during taping of the show, I am confident that the video will bear all of this out. My client has every right to file for a counter criminal summons, as well, and will consider doing so, while fully defending herself in this action that has been filed with the Court," Bolden told PEOPLE. "Either way, I am confident that she will prevail on this matter. Going forward, we hope that Ms. Dillard seeks the help she needs to avoid creating these kinds of unsafe and unfortunate circumstances in and outside of the workplace."
Candiace's attorney, James L. Walker, Jr. provided the statement below to the outlet. 
"At this time, we do not want to say too much and just allow the criminal process to play out. We only ask everyone to pray for our client Candiace and her family," Walker said. "The physical assault, humiliation and emotional distress have all been very painful and difficult for Candiace, as it would be for anyone attacked so viciously," he continued. "We also pray that Monique will get some help," said Walker. "The summons to court charge of Second Degree Assault is just one step below first-degree assault and must be taken very seriously. This behavior has no place in our society." He concluded with, "Everyone respect the privacy of the parties and allow the Montgomery County District Court to exercise its duty here to protect victims like Candiace."
Stay Connected With All About The Tea: Twitter Ι Instagram Ι YouTube