Real Housewives of Atlanta
'RHOA' RECAP: Porsha Williams Cries Over Dennis McKinley's Cheating & Cynthia's Daughter Likes Boys and Girls!
This week's episode of The Real Housewives of Atlanta opens with Cynthia Bailey, Kandi Burruss and Porsha Williams meeting up for dinner and drinks. Kandi admits to Cynthia that she has a lot to do to prepare for the arrival of the new baby and she's nowhere near ready. Porsha is running late so Cynthia and Kandi take the opportunity to vent their frustrations about Kenya Moore relaying the Sincerely information to Porsha. Kandi Burruss is especially annoyed because she doesn't want anything to come between the progress that she and Porsha have made recently.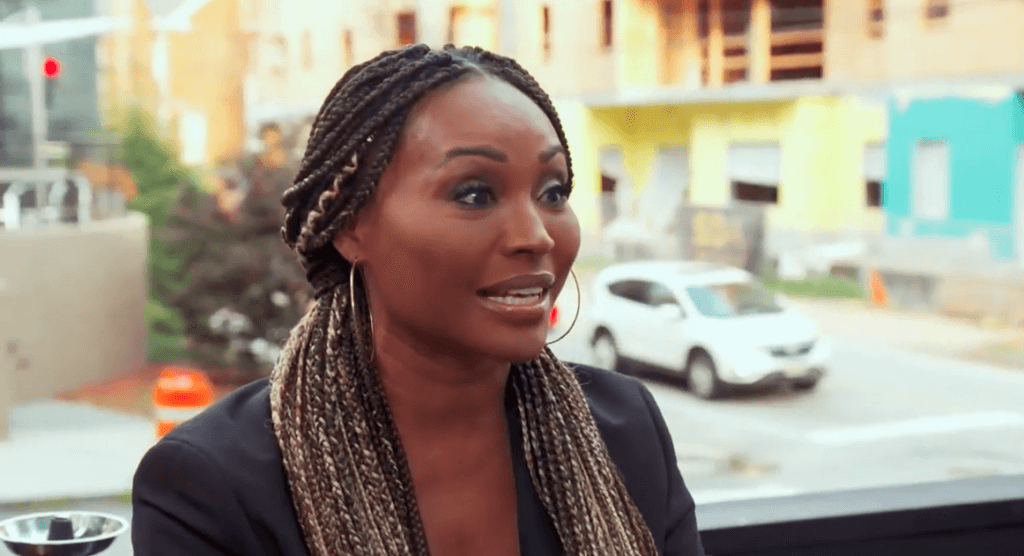 Porsha Williams arrives and promptly orders a Hennessee and Coke with a side of chicken wings. Let Mama's Night Out commence. She admits to the women that she's still not quite ready to go back to work and leave PJ every day. She also confesses that if she doesn't have another child she's getting her breasts redone as breastfeeding really did a number on her. When Kandi asks her why she's unsure about having a second child Porsha says she refuses to have children by different men. Open mouth, insert foot. Luckily Kandi seems unphased by the accidental shade.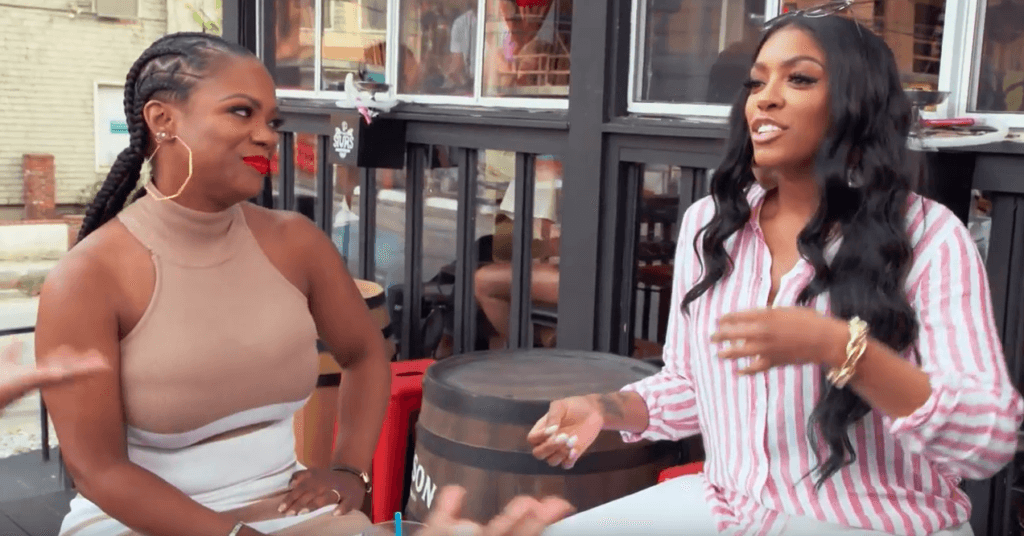 Porsha Williams then asks the ladies why they didn't come to her with the Sincerely information first. Kandi admits that it looked questionable having Sincerely coming in to OLG and that's why she was hesitant. Cynthia then cuts to the chase and asks Porsha what's going on with her and Dennis. Porsha tells the ladies that she's heartbroken and that the trust is broken in their relationship. Porsha drops a bomb confessing that Dennis moved out and took her 750 thousand dollar ring back. Maybe times are getting tough in the hot dog biz. Porsha is adamant that she is doing her best to stay cordial with Dennis so that they are able to co-parent and that she's working hard to keep their personal issues separate for the sake of their daughter.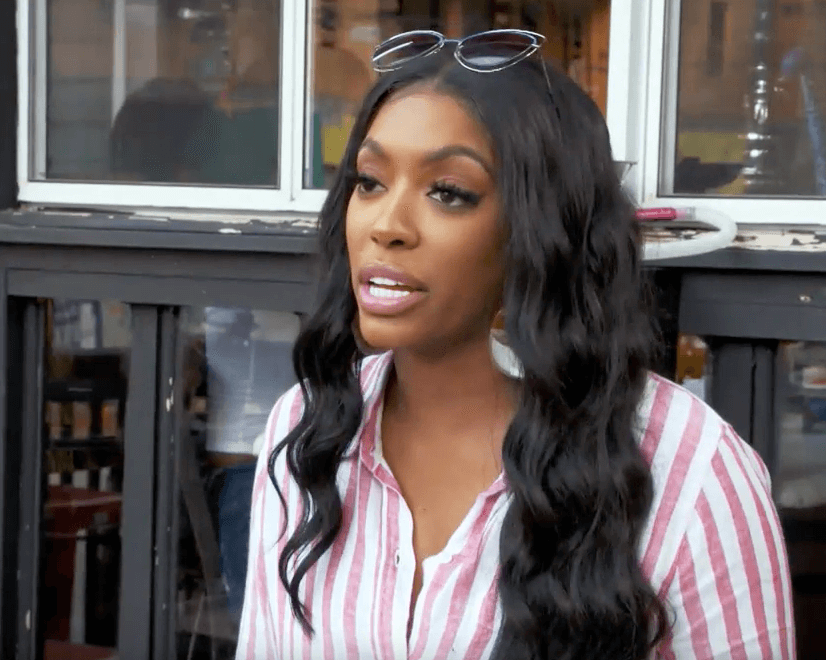 While Porsha Williams and the ladies are having a kiki across town, Eva Marcille is filling in for Porsha over at Dish Nation. Eva makes no bones about it that she's very anxious for Porsha to get back to work as she's very pregnant herself. The conversation turns to Brooklyn's Barbie Party and Cynthia informs Eva that she was a hot topic conversation for the ladies after she left. Eva makes it clear that she is not here for any of that and is willing to read them all just like she did Marlo Hampton in Tokyo last season. Hold on to your wigs, ladies. Before they get off the phone they make plans to go shopping together so Cynthia can find a dress for upcoming NY Pride that they will both be attending. Rumor has it, Nene Leakes will be there and she wants to look fabulous.
Speaking of fabulous, Kenya Moore Gone With the Wind Fabulous gets a phone call from her husband, Marc Daly. He spends most of the conversation expressing his disdain for how Kenya styled their daughter's hair. Oh, and Kenya's dogs. Apparently they should be staying outside of the home he doesn't live at. According to Kenya she has been surprised by the way Marc talks to her regarding the rearing of their child. She feels that because he has two children from a previous relationship he thinks she doesn't know as much about parenting as her.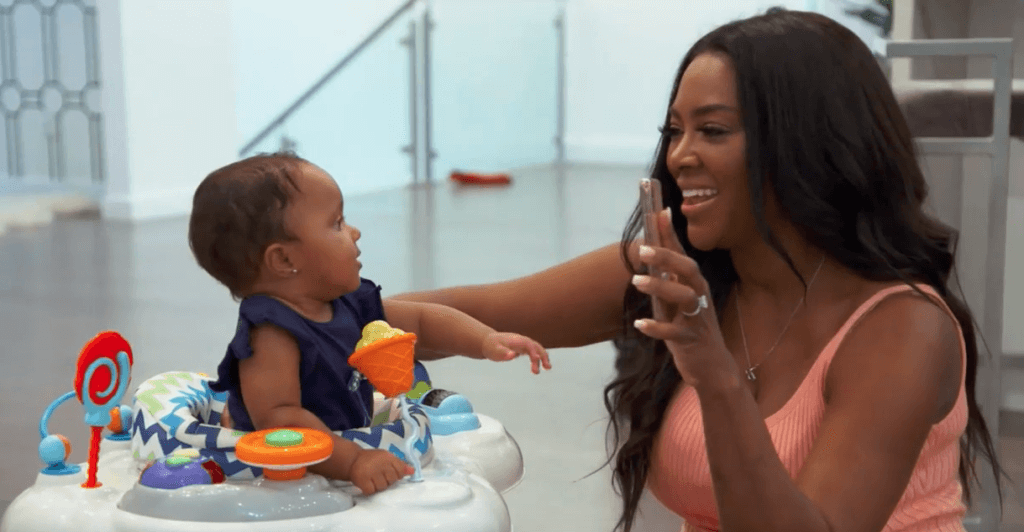 Speaking of parenting, Cynthia Bailey's parenting skills are put to the test in a major way when her daughter, Noelle, confesses to her that she met a couple of guys and girls she was interested in romantically while away at college. Cynthia probes for further clarification regarding Noelle's orientation but Noelle maintains that she doesn't want to put any kind of label on herself. Cynthia assures Noelle that she just wants her to be happy.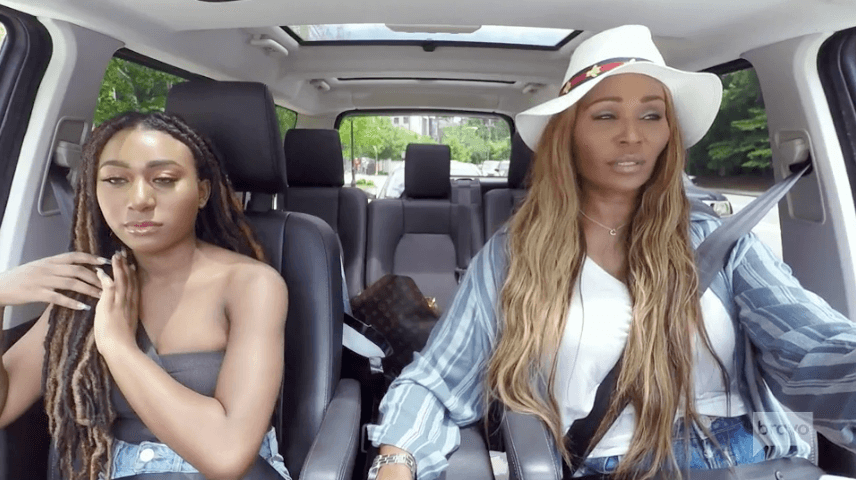 Kandi Burruss and Ace meet Marlo and her nephews for a play date. Marlo's life has gone through major changes as she is now adjusting to her new normal of being the sole caregiver for two of her nephews while their mother is receiving treatment for her mental health. "Munty" as she is lovingly referred to by the boys, is visibly overwhelmed by her new role as both mother and aunty. Nene Leakes comes up in the conversation and Kandi mentions that Nene reached out to her on her birthday so she feels that this is a sign that she wants to move forward with her. Marlo agrees that she is in a better place, especially now that Gregg is cancer-free.
During a visit with Shamea Morton, Porsha admits to sleeping with Dennis in a weak moment. According to Porsha, a trip to the liquor store, a long movie and a six-week postpartum clearance check are to blame. She acknowledges that it was a huge mistake and that sex doesn't solve anything but Dennis doesn't see it that way. He is eager to pick up where they left off and desperately wants her to go with him to couples counseling.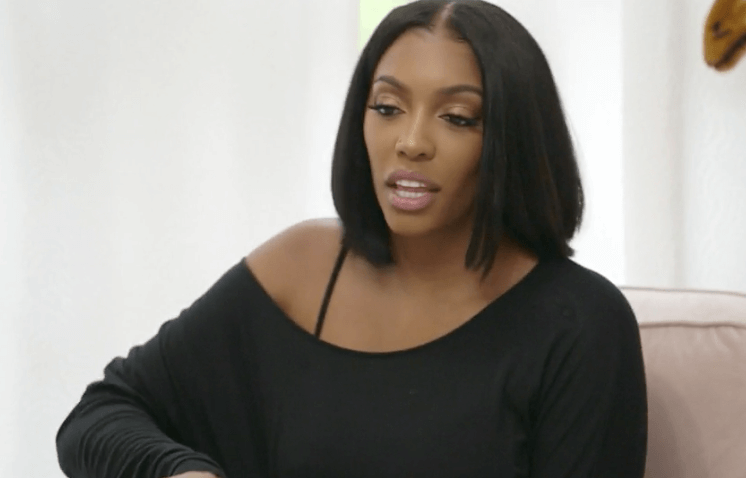 Things get heated when Kenya Moore and Cynthia meet up. They discuss Eva's comments about Kenya's energy and her reasoning for not bringing her son to the Barbie party. Cynthia defends Eva and Kenya accuses Cynthia of siding with Eva over her.
It turns out that Kenya Moore might not be too far off regarding Cynthia's newfound allegiance to Eva. While dress shopping with Eva and Kandi, Cynthia turns green with envy after hearing that Eva first confided in Kandi about her pregnancy, blurting out, "I thought you were MY best friend." Watch out Eva, the best friend contract is already in the mail.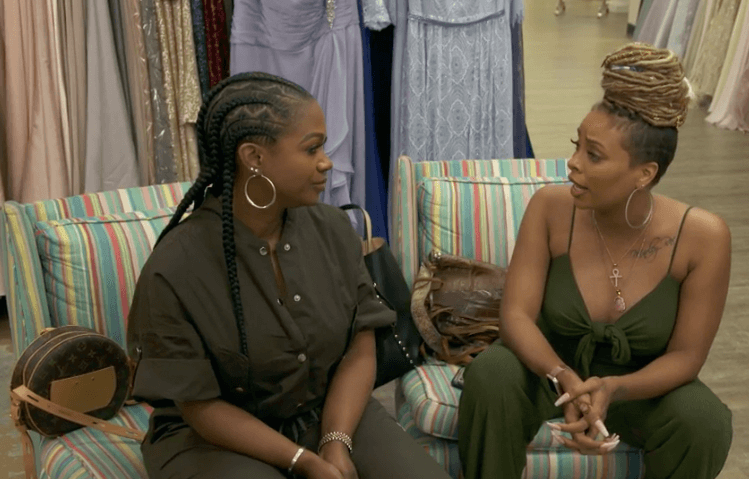 The episode goes out with a BANG (both figuratively and literally) as Porsha learns during couples therapy that Dennis did, in fact, have sex with someone else while she was carrying their child. Once he confesses the truth to her, she storms out of the session sobbing uncontrollably.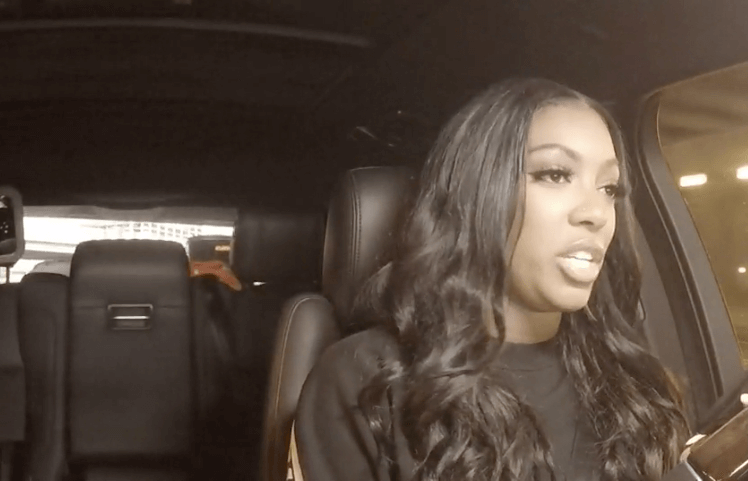 Porsha Williams is left to contemplate what's next for not only her but her daughter as well. She's torn between trying to work it out for her daughter's sake and ending the relationship once and for all. According to Porsha, some things are just unforgivable.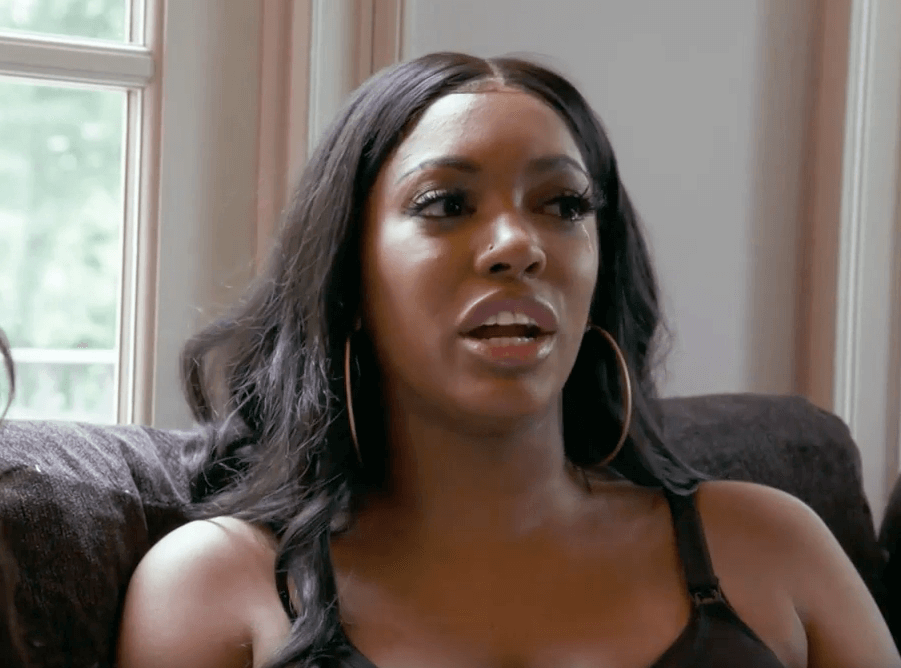 Next week on The Real Housewives of Atlanta, Kenya confides in her family that she and Marc are having problems. Porsha Williams checks in with Tanya Sam as she struggles to move on from her relationship with Dennis McKinley.
Stay Connected With All About The Tea: Twitter Ι Instagram Ι YouTube