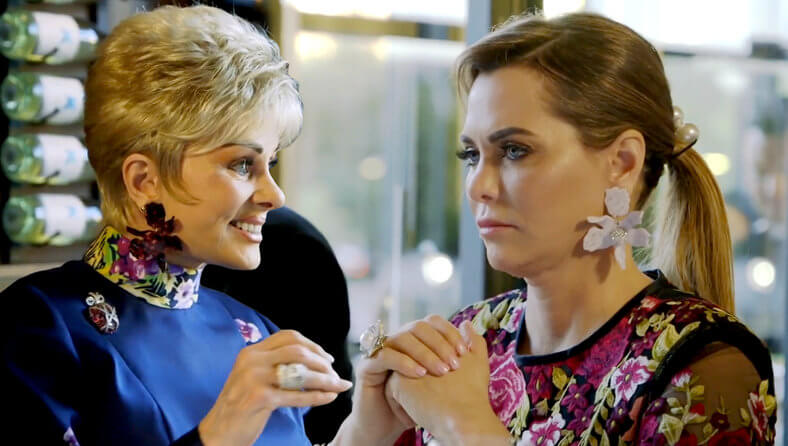 This week's episode of The Real Housewives of Dallas opens with Brandi Redmond, Kary Brittingham and D'Andra Simmons meeting for lunch. LeeAnne Locken's upcoming nuptials become a topic of conversation and Brandi maintains that she is still not going after receiving a tacky text message invite. Kary admits that she feels conflicted about her relationship with LeeAnne but ultimately decides that she will go, mostly because she doesn't want to give LeeAnne any more ammunition against her.
Meanwhile across town, LeeAnne Locken goes for her final dress fitting and both Stephanie Hollman and Kameron Westcott are in attendance. Awkward. In true Kameron fashion, she can't resist mentioning the bridal shower right in front of Stephanie. Such a petty Betty. LeeAnne comes out and stuns all of the ladies in her dress and they all embrace one another in a big hug but not before six-foot-tall Kameron almost falls all over LeeAnne's train.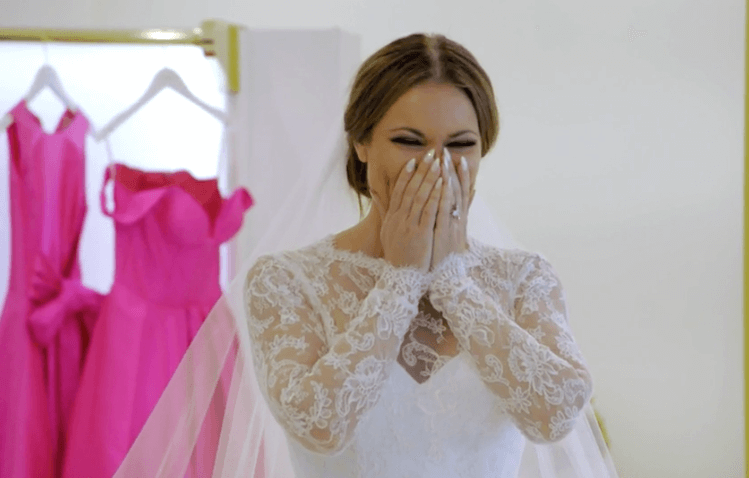 Kary's daughter, Olivia, has decided to take on the not so simple task of designing and creating her own prom dress. Kary is worried (and understandably so) that the dress will not be done in time and Olivia doesn't do much to appease her fears. Olivia also mentions that she would like to attend a fashion camp in Europe over the summer but due to Eduardo's unwillingness to pay for it, she doubts it's even a possibility that she can go. Kary expresses her desire to have her own money so that she can help her kids out financially without needing permission from Eduardo. She better get to selling those anal bead necklaces.
Tensions rise at the Redmond household as Brandi has a difficult time disciplining her daughter Brooklyn. Brandi confesses that most of the time she's unsure of how to deal with her daughter's outbursts and blatant disrespect and feels like a "shitty parent."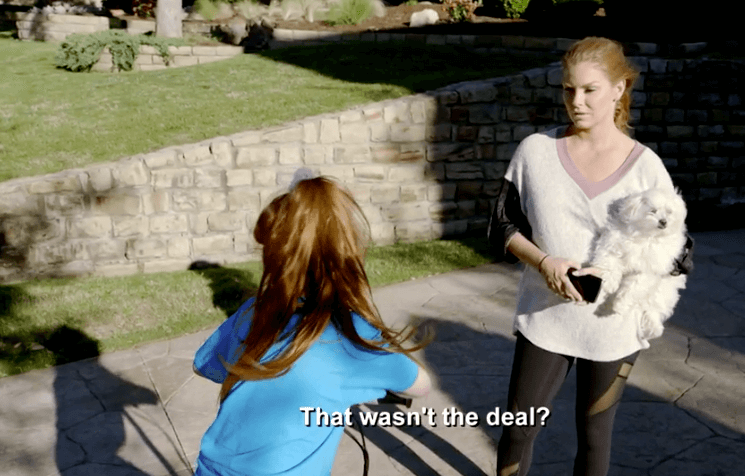 According to Brooklyn however, "a good mom would let their kid have fun" and by "fun" she means ride their scooter out into the street with no helmet. Yikes!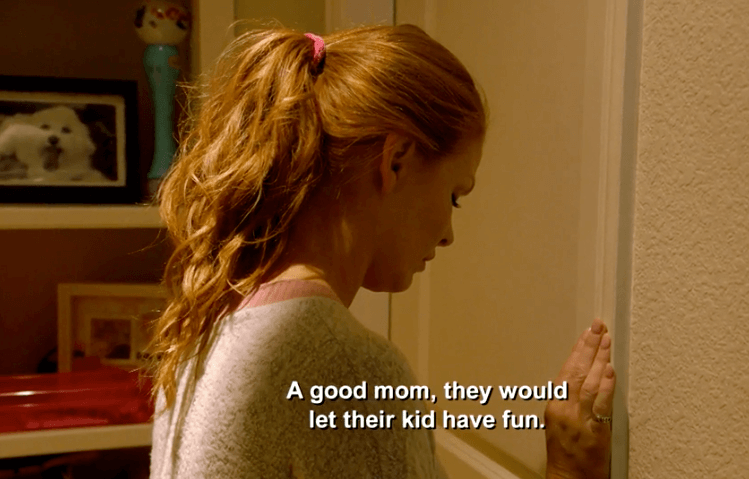 Speaking of mother-daughter drama, D'Andra Simmons and Jeremy have an interesting family dinner with Mama Dee. Mama Dee is adamant that she has nothing to feel guilty about regarding the state of affairs she left the business in and that she has zero regrets.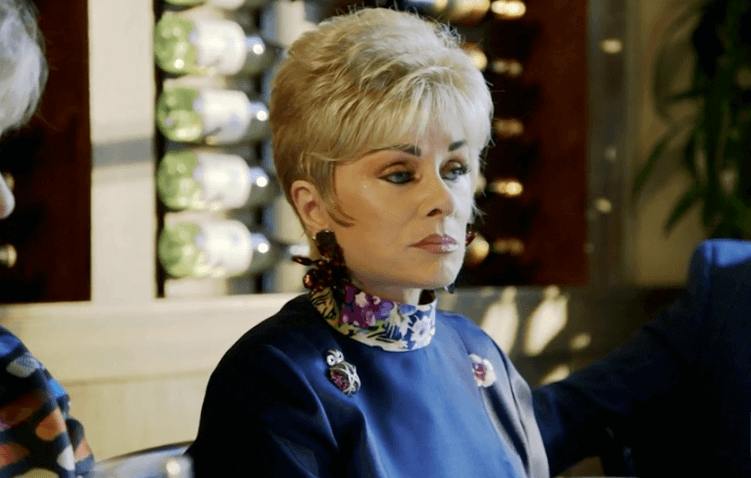 Mama Dee admits to not being a perfect parent but smugly points out that D'Andra Simmons wouldn't have been perfect either if she had any children. Ouch!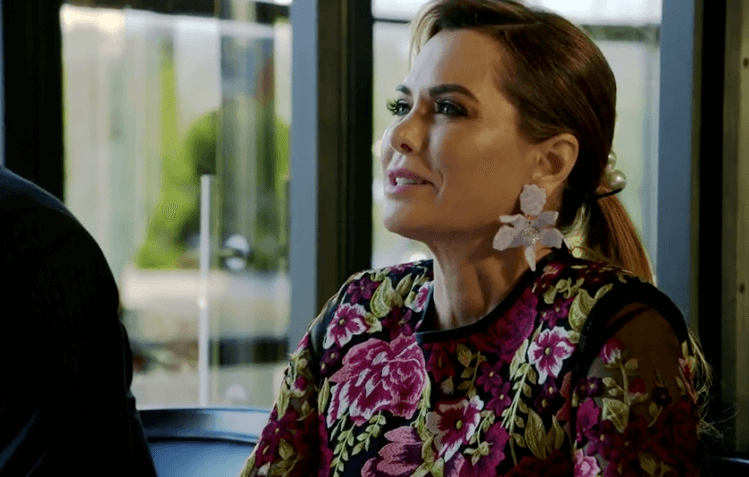 Stephanie Hollman and Brandi record an episode of their podcast, "Weekly Dose of B.S." Once the show wraps Brandi drops a bomb: Bruin's biological mom is pregnant again and already plans to give the baby up for adoption. Brandi and Brian were contacted first in an effort to keep the siblings together. Brandi is anxious at the mere thought of another baby since she's already overwhelmed in her current situation with three children. Stephanie agrees that this would be a serious undertaking that would require Brandi to hire full-time help. Something tells me Brooklyn's not going to be too thrilled either…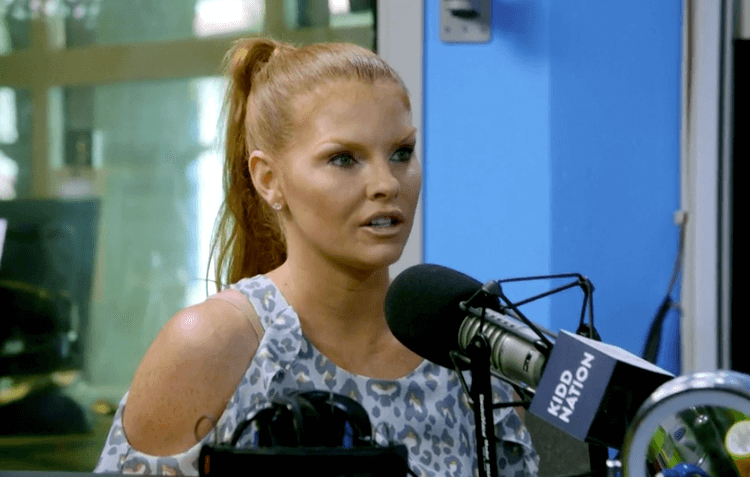 AND NOW for the moment we've all been waiting for… LeeAnne Locken and Rich's big day. Cut to LeeAnne and Rich arriving at The Cathedral of Hope together. LeeAnne gives Rich one last opportunity to run and he references the open field he plans to cut through. Just kidding. Maybe. Back in the bridal suite as Leeanne's getting her hair and makeup done she confesses to taking jello shots at the infamous "Round-Up" mere hours before her big day. Somewhere Mark Deuber's ears are burning. This does not please Kameron who insists that brides must not be out partying the night before their wedding day. They should be in bed with a cup of sleepy tea instead.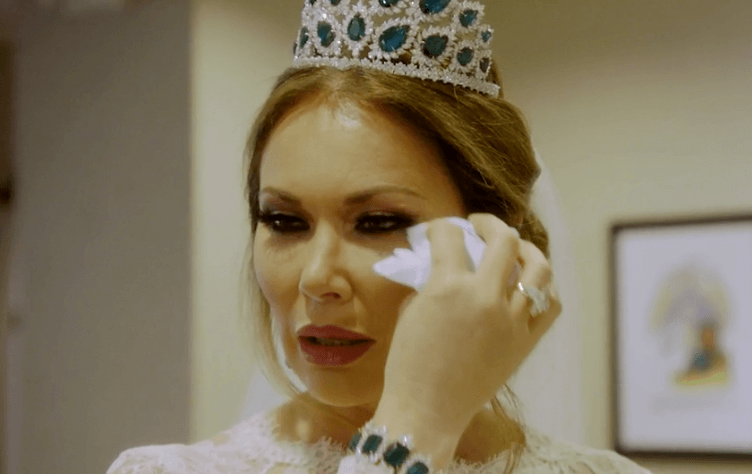 All of the three hundred and fifty guests start to trickle in, except for one in particular. Where is the Mother of the Bride?! In true Bravo TV fashion, the episode ends leaving us to wonder if LeeAnne Locken's mother will show up for her daughter and make it to the church on time or if LeeAnne will once again be abandoned like so many times before. Maybe her mom's invite got lost in the mail too.
"Like" us on Facebook  "Follow" us on Twitter and on Instagram