Real Housewives of Dallas
'RHOD' Midseason Trailer: LeeAnne Locken Accused of Being Racist For Calling A Mexican Woman, 'Mexican'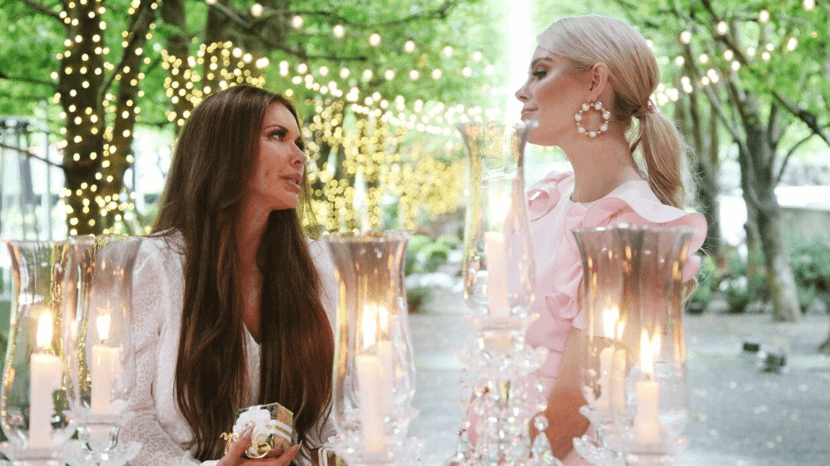 The Real Housewives of Dallas season four midseason trailer has just been released and there is no shortage of drama!
Later in the season, the cast ventures off to Thailand. D'Andra Simmons and her sidekick Kary Brittingham use the tropical locale to gang up on LeeAnne Locken and make wild accusations.
EXCLUSIVE: 'RHOD' Star D'Andra Simmons & Her Mama Big Supporters of Anti-Gay & Anti-Jew Pastor Robert Jeffress!
D'Andra Simmons gets the shade brigade started early when she arrives to dinner in one of LeeAnne Locken's L'Infinity dresses. The dress is ill-fitted and LeeAnne calls out D'Andra Simmons for trying to make her look bad — and accuses Kary for being a part of the set-up.
"She's always f**king drama!" Kary body says, triggering drama about Kameron Westcott and LeeAnne Locken's friendship. 
A fed up LeeAnne Locken confronts Kary in what is perceived as racist attacks on her co-star. She calls her a "chirpy Mexican" to Kameron and later shouts at Stephanie Hollman, "Come on, Mexican! I thought you were all Mexican and strong," seemingly proclaiming what she would like to say to Kary Brittingham.
Press play below to watch the drama unfold.
The Real Housewives of Dallas airs Wednesdays at 9 p.m. ET on Bravo.
"Like" us on Facebook  "Follow" us on Twitter and on Instagram