Exclusive
EXCLUSIVE: Patricia Altschul's Harassment & Stalking Restraining Order Against Cooper Ray DENIED By Judge!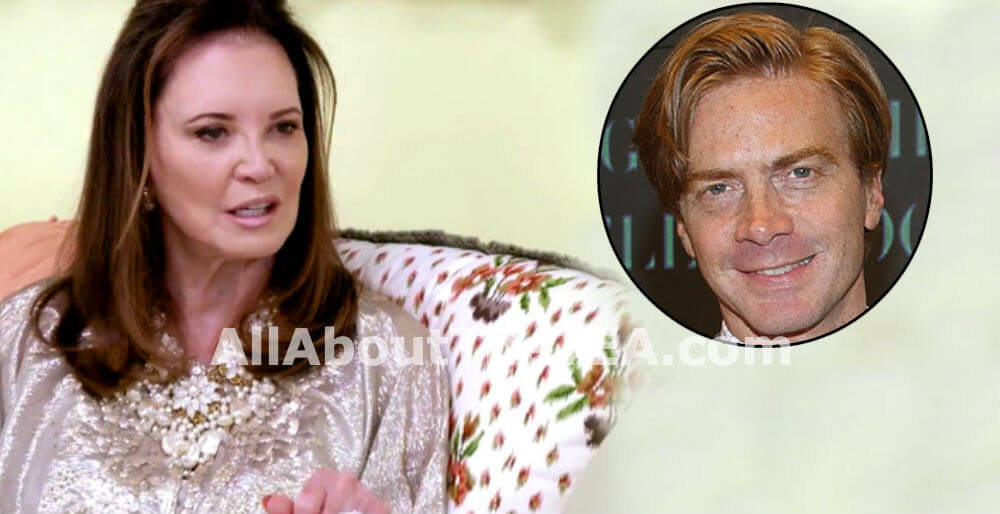 The judge has spoken!
Patricia Altschul and Cooper Ray had a dramatic showdown in court recently —  with the former Southern Charm star walking away a winner, AllAboutTheTEA.com can exclusively confirm.
Court documents obtained by AllAboutTheTEA.com, reveal the former Southern Charm friends appeared in court regarding a Restraining Order request filed by Patricia Altschul.
Patricia Altschul was represented by Edward "Ted" R. Corvey, III and Cooper Ray defended himself — taking on the high powered attorney all by himself. 
As fans know, Patricia Altschul and Cooper Ray have thrown shade at each other on social media for years but the Southern Charm matriarch took their social media spat to the courtroom — accusing Cooper Ray of stalking and harassment — and demanding the court issue her a restraining order.
On October 9, the judge heard both sides. Cooper Ray argued that both he and Patricia Altschul are public figures that have appeared on Southern Charm —  therefore the mudslinging is fair game.
Patricia Altschul accused Cooper Ray of attacking and maligning her in videos posted in his paid subscription Facebook group, called Cordially Cooper. (By the way, if you're not a member of Cooper Ray's Facebook group – you are seriously missing out!). 
Patricia is not a member of Cooper Ray's Facebook group but received videos and photos via a spy within the group. The videos in question, show Cooper Ray providing live commentary about the Bravoleb and his reactions to Patricia's performance and clothing on the show. The content was non-egregious nor threatening and the judge agreed.

"The video postings presented by the Petitioner were posted online in Respondent's paid subscription FaceBook Group, called "Cordially Cooper". Petitioner is not a member of the group, but has received video clips and varying photos from members of the group." The court documents state. "The communications were not direct attempts to harass the Petitioner, but merely postings for a fan club." 
Press play below to watch the video of Cooper Ray's commentary about Patricia Altschul from his private Facebook group that was presented in court as evidence. 
In an attempt to substantiate her harassment claims, Patricia Altschul (and her attorney) called the police to her residence on August 23, to report "suspicious activity." However, there was nothing "suspicious" going on at her home. Per the City of Charleston's police report, Ms. Patricia regurgitated the same harassment claims made in the Restraining Order request against Cooper Ray.

"The police report filed on August 23, 7019 reports no incident at all. lt is a City of Charleston officer responding to a suspicious activity call with no detail of the activity listed." The courts documents state. "lt notes him being met by Petitioner and her attorney and it is merely a recital of the Petitioner's allegations in Petition to this Court and the Circuit Court law suit. See Altschul v. Ray – 2019CP1001806."
Patricia Altschul's butler, Michael, took the stand in his employer's defense, to claim Cooper Ray taunted him online and rode his bicycle by Ms. Patricia's home. Therefore, he was forced to arm himself to protect his boss and himself from harm. 
Cooper Ray's office is located across the street from Patricia Altschul's home. This fact was used by Patricia and her butler to claim that Cooper Ray stalks them from his office porch. Ms. Patricia's lawyer, stated in court that his client is alarmed by Cooper's office being located across the street and they're requesting Cooper stay 300 ft away from the Southern Charm star, which would affect Cooper's livelihood. 
"Petitioner is disturbed by the Respondent having a place of business across from her home. He states that he has been there for some time and presents a business card supporting his work as a producer at Crown Studio which is housed at 91 Rutledge Avenue. Petitioner lives at 94 Rutledge Avenue. A window from Respondent's office and one piazza of Petitioner's home share a vantage point. His ability to see her from the porch of his office or office window and her ability to see him from one piazza of her home do not amount to stalking on the part of either party."
In conclusion, the judge deemed Patricia Altschul's claims of harassment and stalking unsubstantiated and DENIED her request.
Read court documents below.
Patricia Altschul and Cooper Ray's colorful friendship crashed and burned during Season 3, after Cooper befriended Patrica's arch-nemesis at the time, Kathryn Dennis. Cooper and Patricia met in late 2015 as cast members of the series.
Back in April, Patricia Altschul filed a civil lawsuit against Cooper Ray  —  accusing him of "consistent and extended course of attacking and maligning Ms. Altschul in public comments, videos, quotes in the media, publications to social media channels, as well as through other actions." The civil suit has not been heard by a judge yet.
Share your thoughts on Cooper Ray's victory in court. Sound off below!
"Follow" us on Twitter and on Instagram