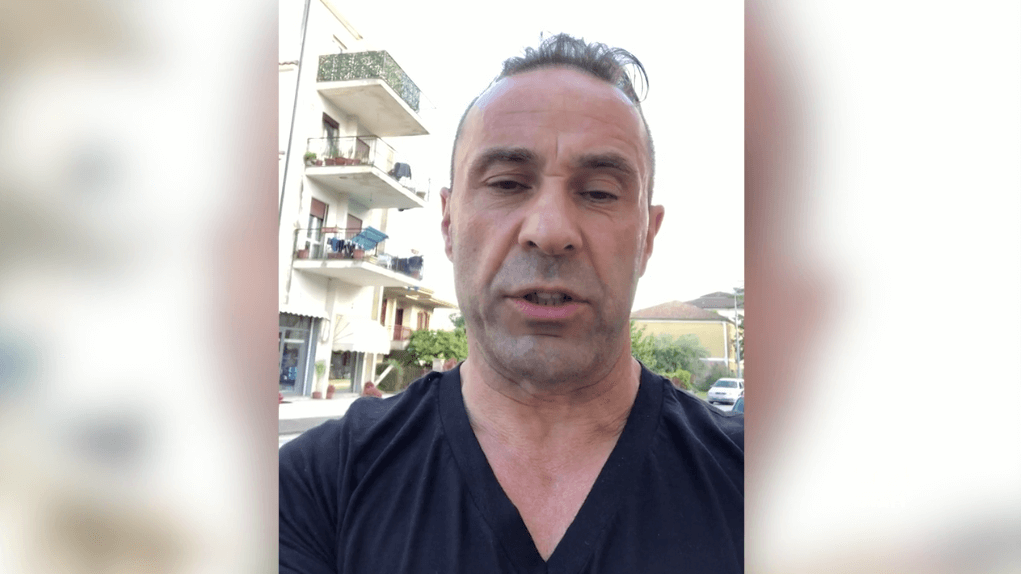 Joe Giudice is staying positive amid divorce and deportation drama!
Teresa Giudice's estranged husband has released his first statement from Italy since being released from ICE custody earlier this month. In the clip below,  Joe Giudice reflects on his journey as he looks forward to what the future holds.
"Life, it's always better to look through the windshield and not through the rearview mirror, you know. It's a much bigger picture when you're looking through the windshield," Joe says in the video. "But at the end of the day, people make mistakes. Nobody's perfect."
The Real Housewives of New Jersey husband ended the video with a touching message for his loved ones back home in New Jersey. "I've learned a valuable lesson from all this, and I know my family is the most important thing to me. But it's better that I'm out here than in there," he shares. "I just want to let you know that I love you, and I'm always here for you. You know that."
On Friday October 11, Joe Giudice was released from Clinton County Correctional Facility in Pennsylvania and flown to Rome, Italy — to await a decision on his deportation appeal. 
Joe and Teresa Giudice's eldest daughter Gia Giudice was all smiles in a snapshot of a FaceTime capture with her dad after his release on October 11. "One of the happiest moments of my life! love you so much daddy, so happy your free! see you soon ♥♥." Gia wrote on the first released image of her dad — posted to her Instagram Story on Saturday.
"They can't wait to see each other. They can't wait to sit down and have dinner as a family for the first time in three and half years," Giudice family attorney James J. Leonard Jr. recently told TMZ. "They can't wait to hug each other for the first time in almost a year and talk and laugh like normal people."
However, Joe Giudice's family have been giving Teresa the side-eye amid rumors she's cheating on Joe and partying excessively. The Real Housewives of New Jersey star seldom visited her husband behind bars and was spotted with various young men during his incarceration — sparking cheating rumors.
The Real Housewives of New Jersey returns on November 6, on Bravo, at 8:00 p.m. ET!
"Like" us on Facebook  "Follow" us on Twitter and on Instagram