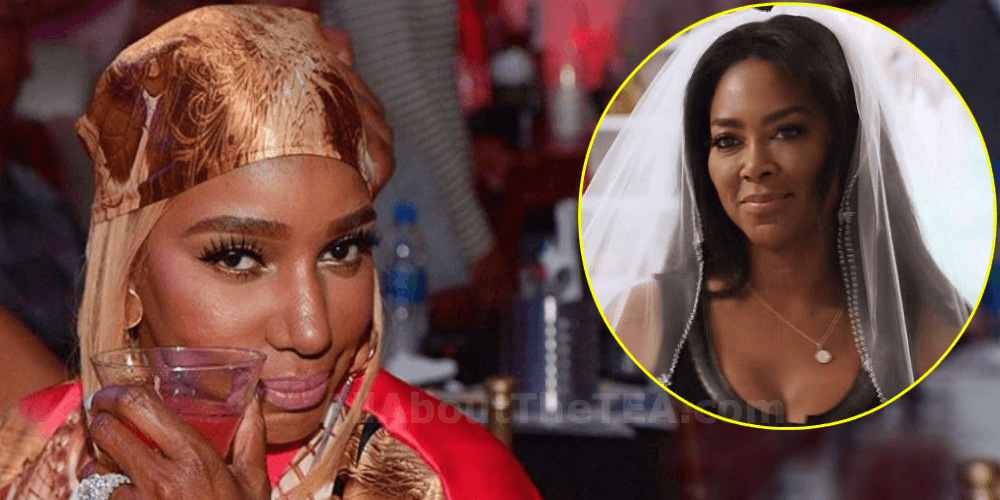 The feud between Kenya Moore and NeNe Leakes will be one for the record books when season 12 rolls around in November.
The Real Housewives of Atlanta divas were at each other's throats throughout filming and NeNe Leakes confronted the rehired Housewife on the web of lies surrounding her marriage.
"She called her out on her shady marriage and divorce, and Kenya lost her mind,"  an insider told Radar. So now "NeNe has absolutely nothing to say to Kenya anymore."
"NeNe has been suspicious of Kenya for years, starting when she got secretly married and wouldn't tell anyone the name of her husband," a source previously told Radar.
"NeNe isn't apologizing and she doesn't want to talk to Kenya because she says all Kenya does is lie."
READ ALSO: Kenya Moore's Divorce Drama Earns Her A Full-Time Peach On 'RHOA'
Kenya Moore and NeNe Leakes had two epic fights while filming season 12.
"NeNe ripped into Kenya, saying: 'How are you divorcing a man that you didn't marry," a source previously said.
NeNe Leakes even called Kenya Moore the "thirstiest person she's ever met," the source said. As filming for Season 12 was ending, the insider said that NeNe and Kenya weren't going to work out their issues.
"NeNe never wanted Kenya back on the show to begin with, but she made peace with her for the sake of the show. That's over now."
On Sept. 17, Kenya and her alleged husband, Marc Daly, had a fight that was caught on camera. "Marc told Eva's [Marcille] husband that he is tired of Kenya's s**t," a source told Radar. "He called her an attention wh**e," and Kenya "aggressively" confronted him.
The Real Housewives of Atlanta season 12 will premiere in November 3, on Bravo at 8:00 pm ET.
"Like" us on Facebook  "Follow" us on Twitter and on Instagram