90 Day Fiance
Avery Mills Defends Omar Albakour's 'Controlling' Ways In Disturbing Meltdown!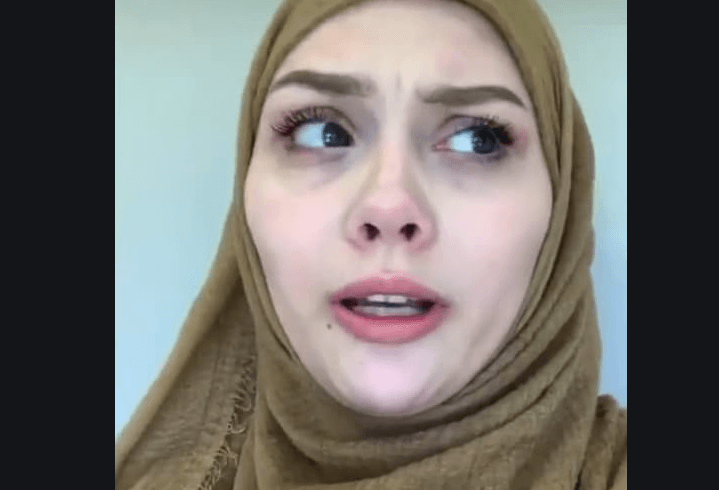 On Monday, Avery Mills posted a bizarre video rant on her Instagram Story defending her husband, Omar Albakour, over allegations that he's controlling. 
She begins the video with, "Okay. I do have to say something. I don't usually respond to any comments," she admits. "But I hate when people say Omar is controlling."
"I'm sorry," Avery Mills says sarcastically. "But Omar asking me not to dance in the streets because it's not normal is not being controlling."
"To be honest," she continues. "People have their preferences. If he doesn't want me dancing in the streets …"
She then zooms in on her face, saying to trust her, that, they "do enough dancing at home." "For two," Avery continues in a subsequent video shared to her Instagram Story.
"For someone to say that Omar does not love me," she insists. "Does not know Omar."
Avery Mills says: "He is the most loving person, ever."
She then suggests that she may be able to zero in on exactly what makes some viewers so suspicious of Omar.
"Yeah," she admits. "He's shy."
"He's shy when he's getting recorded for international TV shows," Avery points out.
"I bet a lot of people would be more shy, too," she predicts.
The 90 Day Fiance: Before the 90 Days star also spoke very highly of her man in the video.
"You know," she says. "Get you a man who sings … to you."
Avery Mills also recommends a man "that plays with your hair any time."
"That spoils you," she continues. "With love, with, you know, anything that you want."
"Get you someone who will protect you at all costs," Avery suggests.
"And maybe," she says up close to the camera. "You'll know how much Omar loves me."
"And last but not least," Avery concludes.
Press play below to watch Avery defend Omar.
As fans know, Avery Mills and Omar Albakour have already tied the knot.
"Like" us on Facebook  "Follow" us on Twitter and on Instagram