Welcome back to another episode of The Real Housewives of Dallas. The episode kicks off with a scene at the Westcott residence. Kameron Westcott is preparing her daughter, Hilton, for her first sleepaway camp, one that she's apparently been on a waiting list for since she was 18 months old. To commemorate the event Kameron gifts Hilton with a custom-ordered trunk for her to take along. When asked why she needs the trunk, Hilton explains that she must fit everything that she takes to camp inside of it, instead of bringing multiple suitcases like her mother does when traveling.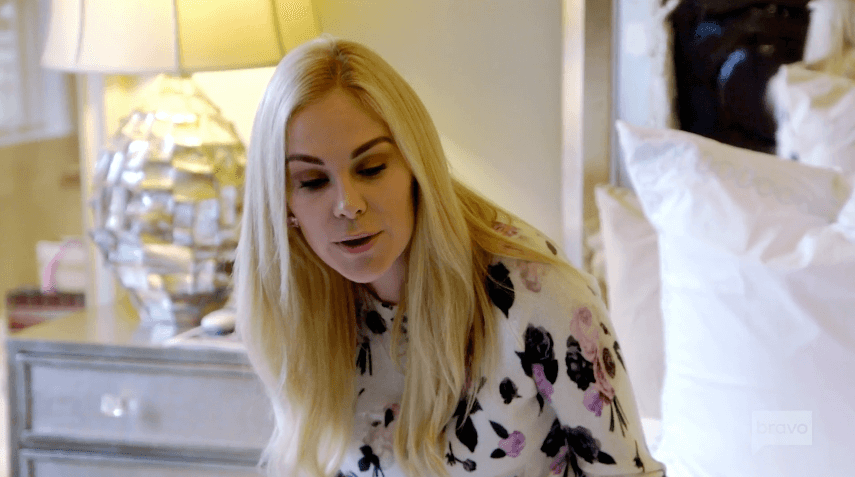 D'Andra Simmons is given a second chance to meet with Stephanie Hollman's husband, Travis, to discuss the financial crisis her business is experiencing. Luckily there were no hair emergencies this time that prohibited them from getting down to the nitty-gritty. After listening to D'Andra Simmons' predicament regarding the cash flow issues, Travis is direct with D'Andra and advises her to get rid of everything that's not making money, including employees and her office. It's apparent that this is not the advice D'Andra wants to hear.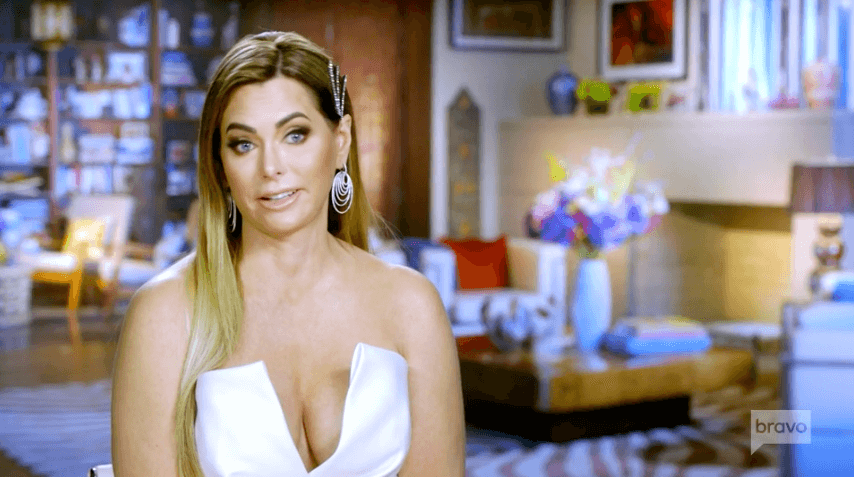 Kary Brittingham has a heart to heart with her oldest daughter over coffee. Kary admits that she has major insecurities due to not having a career and relying on her husbands over the years for financial stability. She pleads with her daughter to always have her own career so she's never dependent upon a man.
Back at the Hollman house, Travis and Stephanie discuss the meeting between him and D'Andra Simmons. Travis tells Stephanie that D'Andra has some tough decisions ahead of her but he's not so sure she will actually make the decisions she needs to make. The conversation changes gears and Stephanie tells Travis that she is feeling better now that the Mexico trip is behind her but that she feels like she can't do anything right in her friendship with Kameron. Travis applies that same no-nonsense approach that he uses in business when helping Stephanie navigate the drama between her and Kameron. He tells Stephanie that she needs to let Kameron know that she's "not all that and a bag of tricks" to which Stephanie quickly corrects him and lets him know that "chips" is the word he was looking for.
Cut to the first of many wedding-related festivities honoring bride-to-be LeeAnne Locken. During this episode, the ladies attend a Moulin Rouge-themed lingerie shower co-hosted by Stephanie and housewife from season's past, Cary Deuber. All of the ladies, minus D'Andra, are in attendance including Tiffany Hendra from season one. Wow. Now that's a blast from the past. While many of the ladies dress the part and really embrace the lingerie theme, Kameron shows up wearing something that could very well be mistaken for a full-body swimsuit from the 1800s.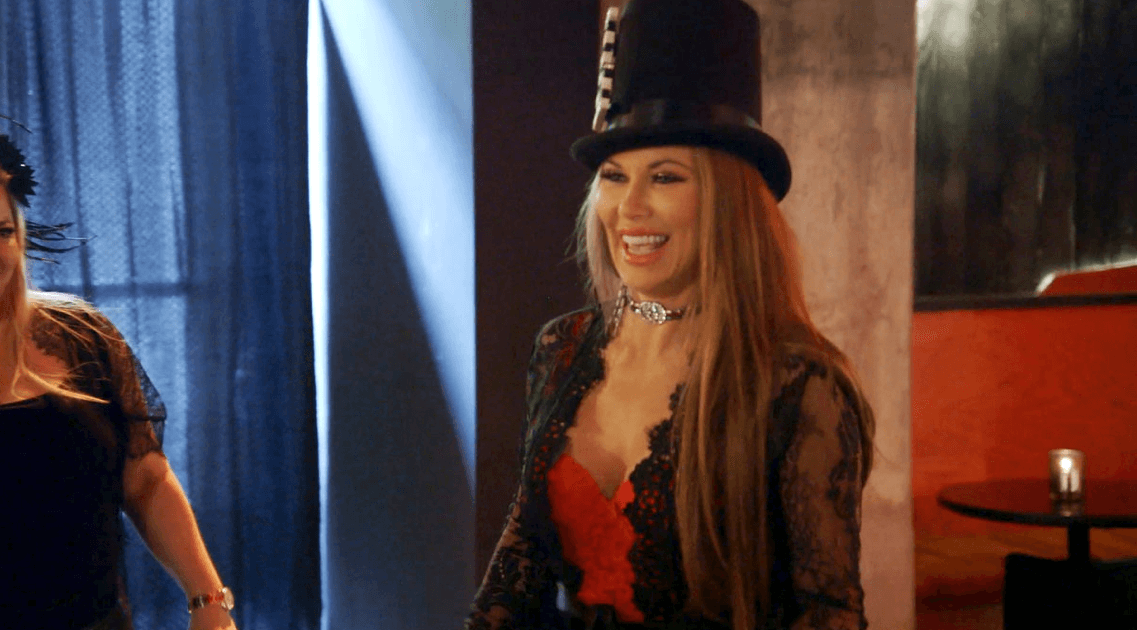 Brandi Redmond and LeeAnne have a heart-to-heart and Brandi apologizes for the way things went down in Mexico and says she feels bad that LeeAnne thinks she hates her. According to Brandi she definitely would not be there looking like a prostitute for someone she hated. Pretty valid point, in my opinion. The two then bond over living in mobile homes, but Brandi's quick to point out that she only had a single wide in comparison to Leeanne's double.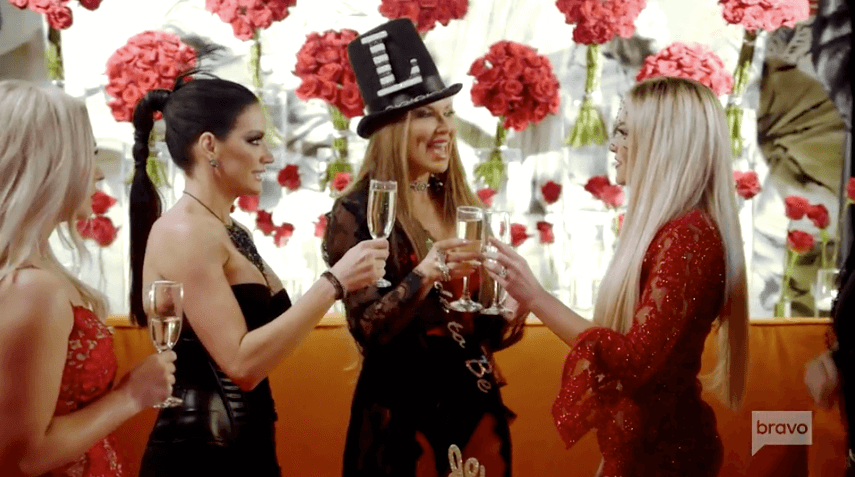 While the ladies are sipping champagne in their lingerie at 1 pm on a Wednesday, D'Andra Simmons is back at the office talking with her husband Jeremy about the next steps for her struggling company. Jeremy seems to agree with Travis that it is time to close up shop and start working from inside their home in an effort to cut overhead expenses.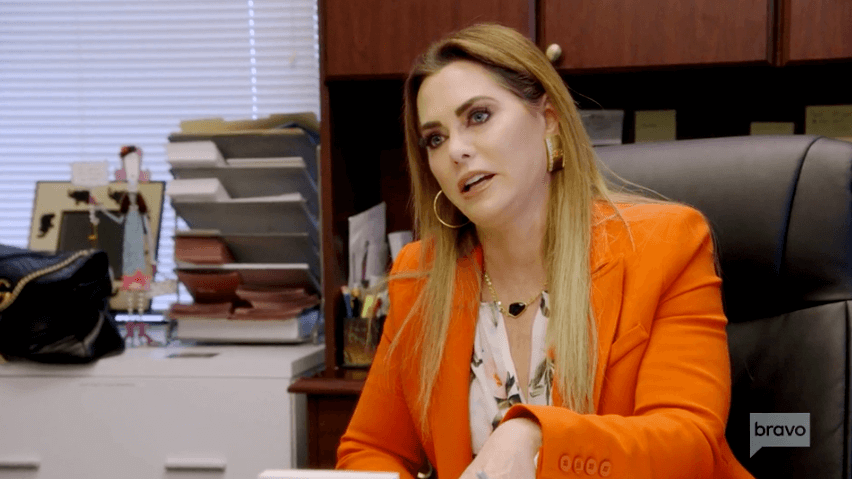 D'Andra expresses her frustrations at having to start all over at the age of 50 and ultimately blames her mother for the position she now finds herself in. According to D'Andra it was her mother who convinced her to quit her job in Washington and come work for her in Dallas. She was promised a successful company and instead received a big fat lemon. She says that if she were her mother that she would have extreme guilt about that, but it appears that Mama Dee still doesn't give a dog's rip.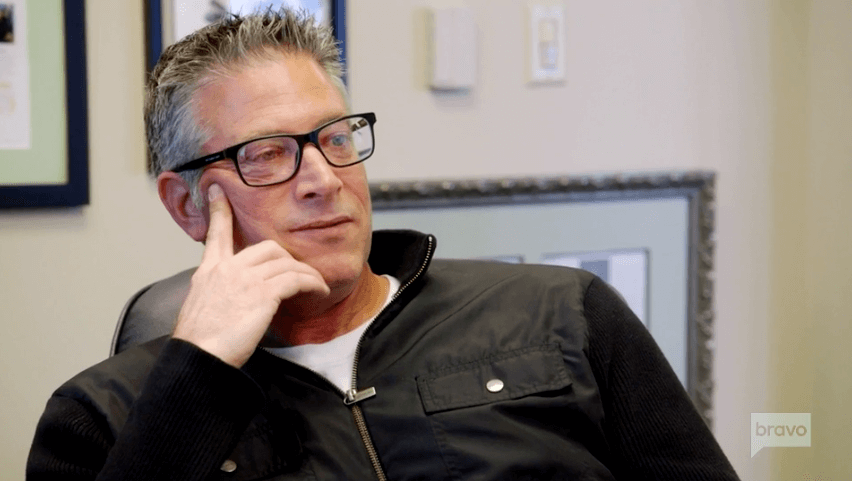 Back at the lingerie shower, Stephanie pulls Kameron aside to discuss their friendship and how she's feeling. She explains that she feels like Kameron's always looking for things to be angry with her about. She refers to Kameron's passive-aggressive toast and how she basically insinuated that Stephanie hasn't been a good friend to her or taken the time to get to know her. Kameron doubles down and claims those were facts and that she was offended that Stephanie kept leaving their room the entire time and chose to confide in Kary instead of her regarding her deep personal issues.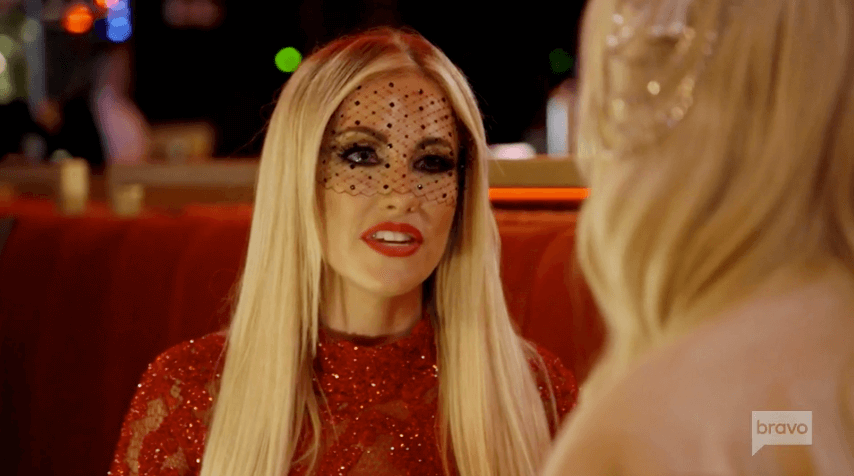 Stephanie explains that she didn't feel comfortable pouring her heart out to someone who accused her of not being a good friend. The "trash" comment rears it's ugly head yet again and Stephanie admits that word is not only a trigger for Brandi but her as well. The mere mention of the word "trash" sets Kameron off. She tells Stephanie that was between her and Brandi and she's already apologized for it and demands that Stephanie not bring that up anymore. She then accuses Stephanie of attacking her and storms off from the table.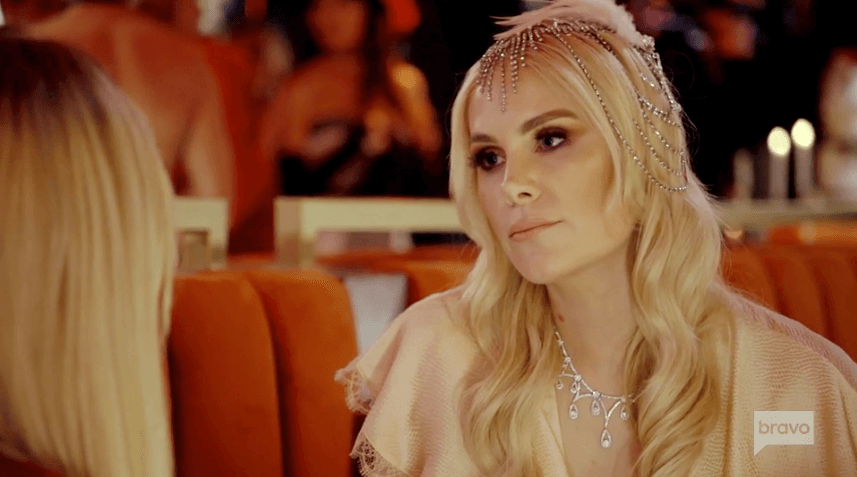 Stephanie is left at the table in tears. Stephanie admits to feeling defeated and humiliated after the argument and explains that although she wants to be Kameron's friend, she refuses to be her bitch. After all, Kameron's not all that and a bag of tricks. Travis says so.
"Like" us on Facebook  "Follow" us on Twitter and on Instagram