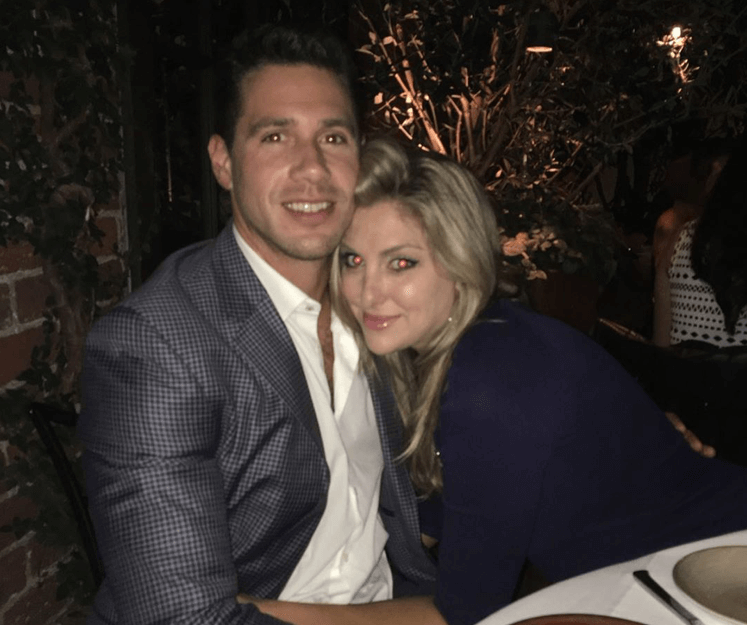 Gina Kirschenheiter is now saying that her ex-husband, Matt Kirschenheiter, is "not a monster," despite the vicious beatdown he put on her in June 2019 and his subsequent domestic violence and false imprisonment arrest. 
The Real Housewives of Orange County star spoke to PEOPLE about her estranged ex-husband on Tuesday and revealed that she has compassion for Matt, "There is a part of my heart that feels bad for Matt because he wasn't really a part of this to begin with and he's not a monster," Gina said. "It's an emotional time, and people make mistakes. He's made a lot of them, obviously."
EXCLUSIVE: Kelly Dodd Banned From Daughter's School Over Violent Fight, She Ran the Victim Off the Road & Eyewitness To Kelly Pushing Her Mom Down the Stairs Revealed!
Gina, 35, admitted that she and Matt "don't really communicate."
"We communicate through a website, but it's good for us," she said. "It's actually helping us to stay in bounds and have a healthy relationship moving forward. I'm hopeful that in the future, things will get better and it won't always be like this."
The former couple share three children — daughter Sienna, 5, and sons Nicholas, 7, and Luca, 4.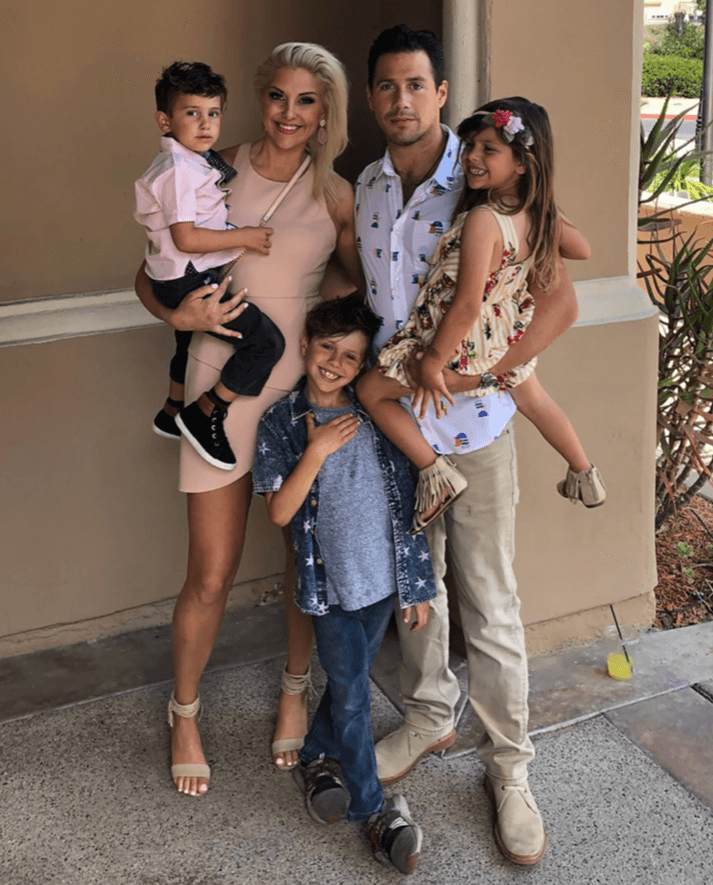 Though she admitted it can make co-parenting "tougher," she shared, "Matt and I being away from each other is the best thing for our children."
The couple were married for eight years and filed for divorce in June. 
On September 4, the Orange County D.A. charged Matthew Kirschenheiter with domestic violence and false imprisonment of Gina Kirschenheiter from their violent fight in June. According to court docs, the incident went down on June 22.
According to the mother of three, Matt showed up at her home around 2:00 AM on June 22, "pounding at the door." Gina claims when she went downstairs, he had already entered the house. She says he then "threw me down on the couch and threw some furniture around" and claimed he was "screaming in my face and saying he was going to kill me."
"He ripped my bra off, then took a pillow and hit me on the side of the head with it hard. I begged him to stop…to calm down…but he kept hitting me." She continued. "He started to hit me on the side of the head with his open hand. When I tried to get up off of the couch, he threw me back down and began choking me. Then he started to hit me all over my body."
Gina Kirschenheiter says she ran out of the house screaming to the neighbors and rang the doorbell but Matt came after her and "grabbed me and dragged me on the cement back into the house. He threw me back on the couch started hitting me again telling me he was going to kill me. His eyes were black and nothing I could say would bring him back to reality."
The Real Housewives of Orange County star filed for a restraining order against Matthew after the incident.
Matt allegedly "inflicted corporal injury resulting in a traumatic condition" upon Gina. The D.A. doesn't list details about the false imprisonment charge … but often in domestic violence cases, it means the defendant prevented the victim from leaving a room or their home.
On a recent episode of Real Housewives of Orange County, Gina accused Matt of cheating during their marriage. She claims that he's still in a relationship with his paramour.
If convicted, Matt faces up to four years imprisonment for domestic violence, and an additional three for false imprisonment.
Matt Kirschenheiter's next court date is scheduled for October 10, where the parents will hash out terms of their ongoing divorce. 
"Like" us on Facebook  "Follow" us on Twitter and on Instagram