Basketball Wives
Evelyn Lozada Sues 'Basketball Wives' Costar Ogom "OG" Chijindu For Defamation!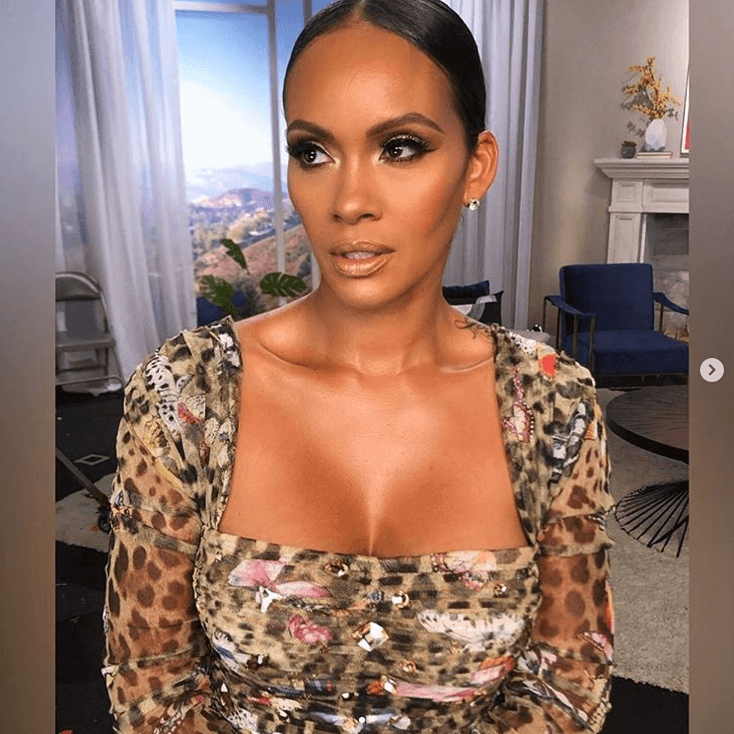 Basketball Wives star Evelyn Lozada is suing costar Ogom "OG" Chijindu for defamation and emotional distress.
According to Evelyn Lozada, she lost endorsement deals after OG called her a "racist bigot" on social media and now she wants the Nigerian football player to pay the price for her accusations.
The beef started when Evelyn posted a cryptic message to her more than 4 million followers on Instagram back on September 11. The shady message included a picture of an orangutan, which triggered the following response from OG. Evelyn wrote, "Nobody watches you harder than the people that can't stand you," with a picture of a laughing orangutan next to the statement.
OG quickly responded on Twitter by calling Evelyn a racist, "AND THERE iT iS.. SHOW YOUR TRUE COLORS YOU RACiST BiGOT.. YOU CALLED CECE "LiNG LiNG" JACKiE A "COCKROACH" & NOW ME A "MONKEY" MAY GOD TAKE CARE OF YOU WELL WELL..EVELYN LOZADA," OG captioned the re-shared post.
Evelyn Lozada is suing for defamation and infliction of emotional distress. The amount she's seeking in damages is unknown. After some similar racist comments made from Evelyn on Basketball Wives, a petition to have her removed from the show pulled in over 6,000 signatures.
Evelyn Lozada, 43, has been at the center of a social media firestorm for her insane panty-patting outburst and anti-black comments about her cast mates. The controversy led Evelyn to declare that she's afro-latino and defend her blackness on Twitter.
Share your thoughts on the Evelyn Lozada suing Ogom "OG" Chijindu. Whose side are you on? Sound off below!
"Like" us on Facebook "Follow" us on Twitter and on Instagram