'RHOP' REUNION RECAP: Michael Darby Exposed For Grabbing Andy Cohen & Producers Butts!
Michael Darby's Butt Grabbing Exposed! 
Welcome back to the moment we've all been waiting for — part three of The Real Housewives of Potomac season 4 reunion where Michael Darby and the rest of the men finally sit down and join the discussion.
The reunion finale starts off light with a Juan Dixon package (see what I did there) — then on to Karen Huger and her tutorial showcasing how she takes care of "Ray's kids." Then everyone on stage votes, and Ashley Darby wins unanimously as the "biggest freak" on the show.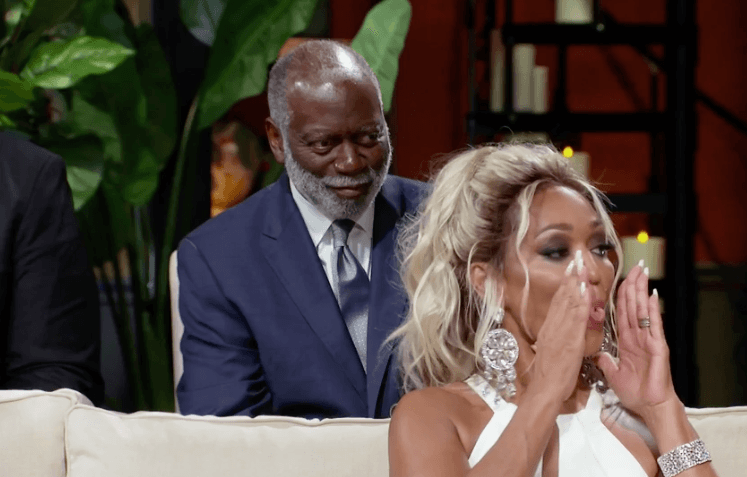 Host Andy Cohen doesn't waste too much time, however, before he dives right in to Michael Darby and the infamous butt grabbing drama. The unseen production footage is played and then Andy takes a moment to clear up some issues regarding the footage. He explains that in the first clip, Michael is indeed talking to the cameraman and the voice is correctly subtitled as the cameraman but in the second clip, it is not known who Michael is talking to. Andy takes a moment to apologize for mistakenly referring to the voice in the second clip as the cameraman on a previous episode of Watch What Happens Live. Such a class act, that Andy.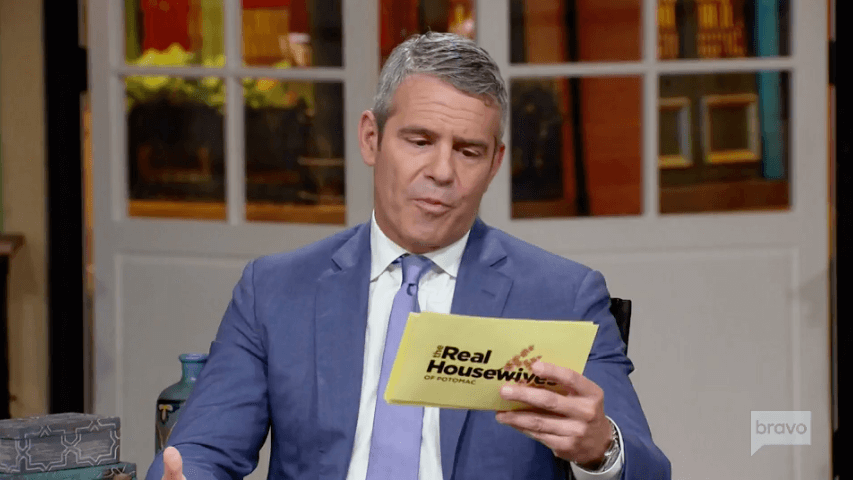 Andy goes on to open up the floor for Michael Darby and asks if he wants to clarify who he was talking to in the second clip. Michael says yes, but not before taking a moment to chastise all of the ladies and tell them how ashamed they should be for their actions and what they've done. Not surprisingly, that doesn't go over too well. As far as the allegations go, Michael insists he only bumped into the cameraman during the first clip and that it was Monique Samuels' cousin Hank that he was speaking to in the second clip. Monique backs that story and adds that Hank was too drunk to remember anything regarding that conversation. Michael also claims that the incident with Andrew during season one was nothing more than a friendly tap between two guys and was no different than what happens in sports all of the time. Chris Samuels has a good laugh about that.
Chris Bassett and Michael Darby engage in a heated interaction after Chris interjects and states that "usually when you bump into someone, you say excuse me or I'm sorry." Honestly, he's not wrong. Chris then goes on to reveal that he was actually called in question by HR after an incident at L2 involving the same cameraman who claimed that he grabbed his butt that night also. Chris says that when asked, he was truthful and told them that he did not see Michael touch him but that he did see the cameraman walk in between them and then whip his head around and give Michael a death stare.
Andy changes gears and moves on to "the comment" aka the one where Michael Darby says he wants to suck someone's sausage. Whose sausage that is? No JUAN will ever know, I guess. Michael contends that Robyn Dixon was so drunk that it would be impossible for her to remember him making a comment like that. Robyn is adamant that she did not make that up but admits that she did struggle with bringing the comment to light because it was a "perceived safe zone" aka the cameras were gone for the night.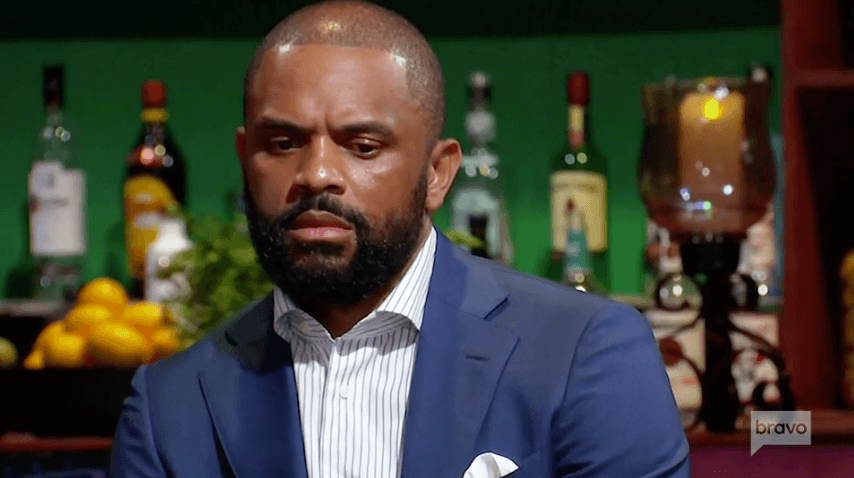 Michael and Candiace Dillard spar back and forth, as she also claims to have heard the same comment. Michael counters back that he should have filed charges against Candiace the night she threatened his wife with a knife. Candiace responds that Ashley was "trespassing" as if she were well in her rights to do so. Everyone finds this allegation hilarious, even Andy who immediately shuts that down.
Gizelle Bryant questions why Michael didn't take the time to apologize to Ashley publicly for everything he put her through during the Fox 5 interview. Michael responds that it would be absurd considering he didn't put her through anything.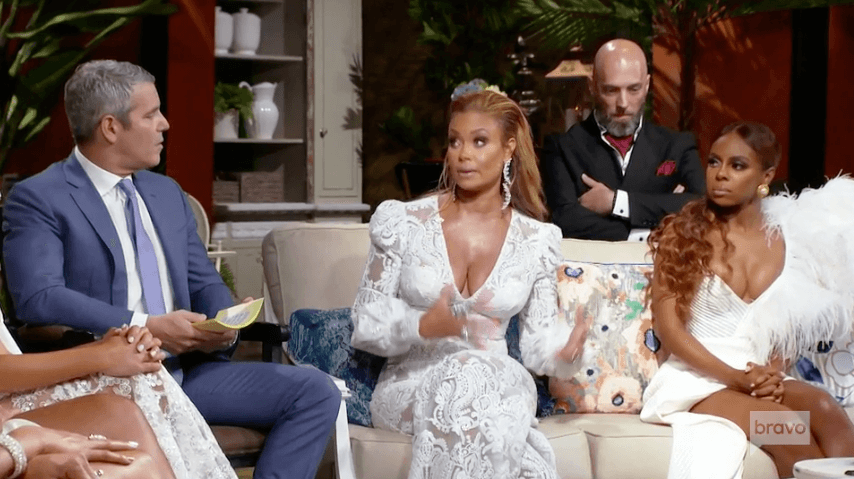 Juan abruptly interrupts to let everyone know that he needs to use the bathroom and storms off the set in true Housewife fashion.
Candiace Dillard eventually admits that once the news broke, she should have texted Ashley to let her know that she hoped she was okay. Karen claims that her not reaching out to Ashley was not intentional but rather an oversight due to her being "in a bubble of grief" at the time.
There's a good chance that Ray Huger now sits on the throne of "The Great Bone Collector" after making a shocking revelation that he witnessed Michael grab Andy Chen from behind at a previous season's reunion. Even Andy was taken aback at the allegation and genuinely seems to take a moment and reflect back before looking at Michael Darby for confirmation either way.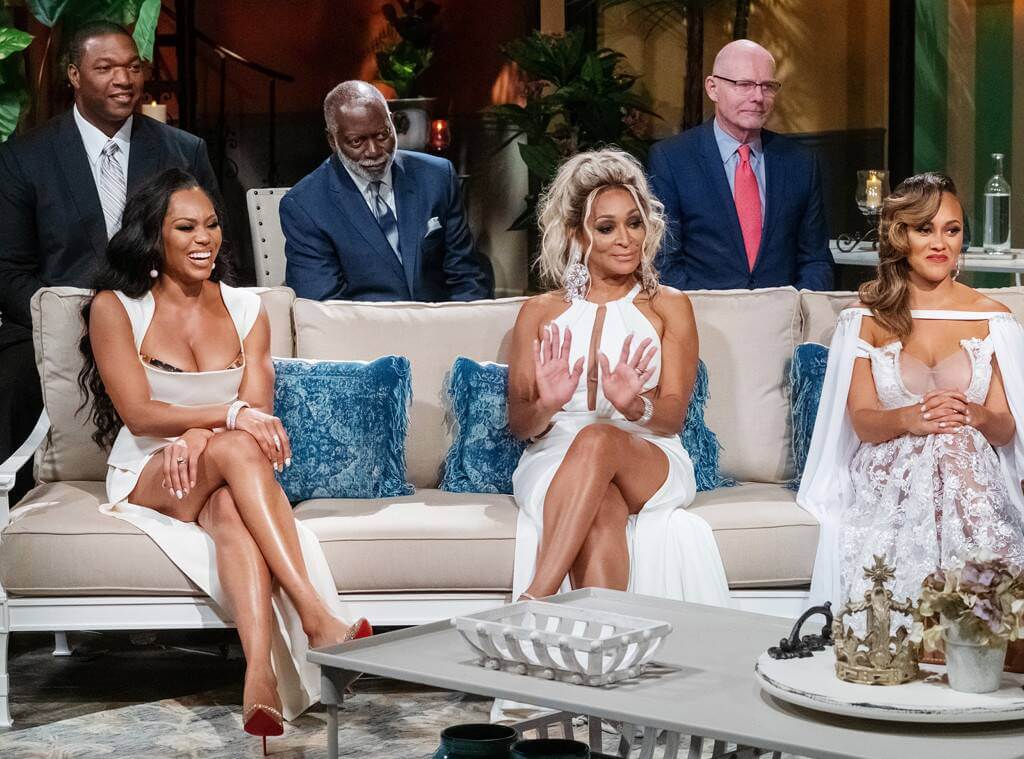 The reunion seems to be wrapping up but not before one last screaming match ensues between Karen and Ashley after Ashley compares Karen's infidelity rumors with "Blue Eyes" to her husband's legal drama.
Andy closes the reunion by playing a game of "Rose and Thorn" and the ladies toast with New Orleans' beignets.
It's safe to say that it's been a wild season. Until next time Real Housewives of Potomac…
"Like" us on Facebook  "Follow" us on Twitter and on Instagram 
Amanda Byerly focuses on Reality TV recaps for All About The Tea. Amanda is a 30-year-old wife, mother and self-proclaimed Bravo TV junkie. When she's not watching Bravo, she's writing about it, reading about it, or listening to podcasts about it. "I get by with a little help from Bravo TV."