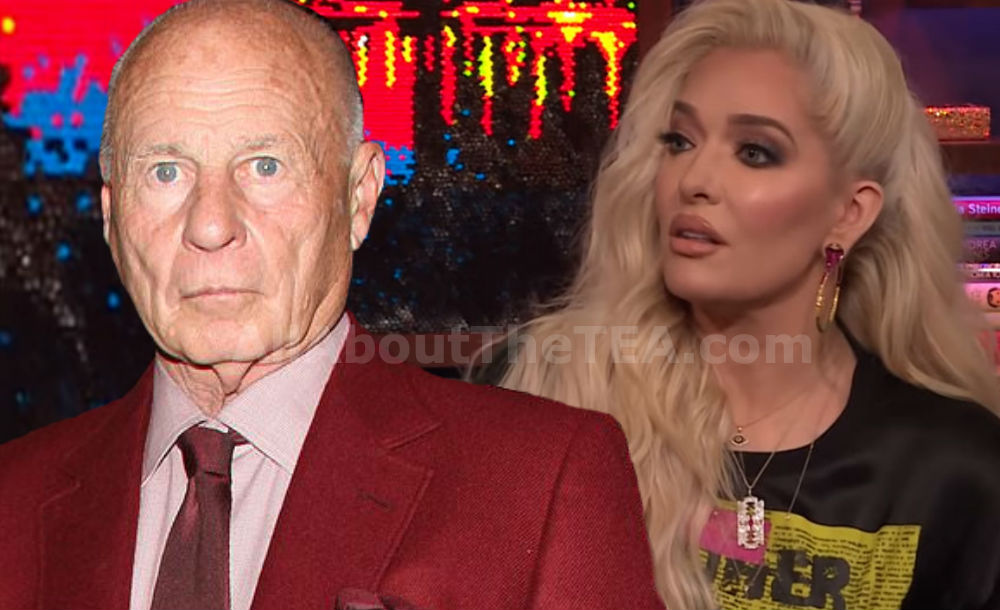 Erika Jayne's husband Thomas Girardi  is facing another lawsuit over an unpaid $40k bill.
The new lawsuit was filed this week by JJ Jackson Consulting after Thomas Girardi's law firm, Girardi Keese, hired the consulting firm in 2016 to provide expert services for one of his clients, the Ischemia Research and Education Foundation. The company claims Girardi's firm also agreed pay debt the IREF owed to them "for previously-unpaid invoices on the same case, should IREF fail to pay the debt by January 2018." According to court documents obtained by The Blast.
Read Also: Erika Jayne's Husband Loses Million Dollar Lawsuit — Ordered To Pay $16 Million But He's Already Delinquent On the Payment!
Despite multiple demands for payment, the law firm has refused to pay $40,167.69 owed. 
JJ Jackson Consulting claim the Real Housewives of Beverly Hills star's husband responded to one of their letters, stating, "I will get this resolved within the next 30 days. This is the first I heard of the bill."
The lawsuit is seeking $40,167 plus attorney fees.
Earlier this year, Law Finance Group sued Tom Girardi and his law firm, Girardi Keese, for $15,151,989 over an unpaid loan. The deal was for him to make monthly payments, along with a $1 million payment by the end of October. The Law Finance Group accused Girardi of not repaying the loan in accordance to a repayment plan agreed upon in August 2018.
Law Finance Group claims the 79-year-old Real Housewives of Beverly Hills star used his funds intended for the operations of his law firm but used the money to maintain Mr. Girardi's lavish lifestyle.
As reported, The high-profile attorney and his law firm, Girardi Keese, were hit with another lawsuit — filed by one of the victims of the San Bruno, California gas pipeline explosion that occurred on September 9, 2010.
The suit claims Girardi and his firm, Girardi Keese, are withholding settlement money paid by PG&E (the gas company) to compensate for Joseph Ruigomez severe injuries and trauma. He was burned over 90% of his body in the gas explosion that claimed the life of his girlfriend, Jessica Morales.
"Like" us on Facebook  "Follow" us on Twitter and on Instagram