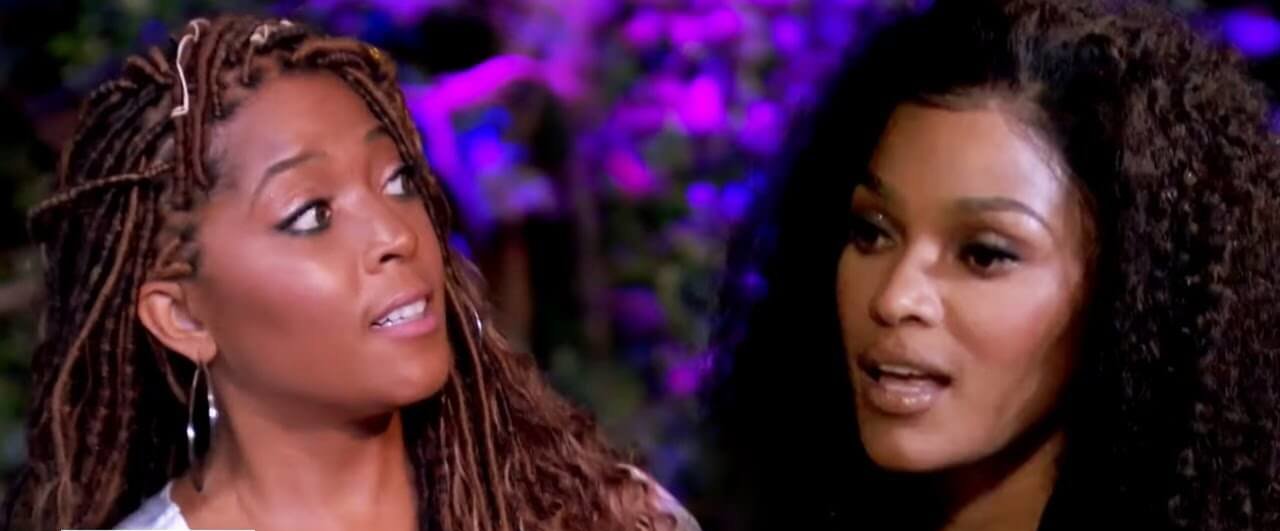 On September 29 episode of Married To Medicine, former Love & Hip Hop: Atlanta star Joseline Hernandez makes a cameo and creates drama!
Wendy Williams showed a clip of Sunday's Married to Medicine episode on the September 27 broadcast of her talk show and called the show an embarrassment for allowing the vulgar VH1 star on the show when she's not a doctor or married to one.
"The ladies of Married to Medicine are either doctors or they're married to doctors," Wendy, 55, explained on. The Wendy Williams Show. "Either way it's all a squinty embarrassment because I don't wanna see my doctors like that you know what I mean?"
She continued, "This week the show is getting a new cast member. You love her. I love her. But she's taking this show to an all time [low]. She doesn't belong."
"Joseline Hernandez," Wendy announced as her audience reacted. "Exactly. What!"
"Joseline has nothing to lose but these doctors do, you know with their reputations and their fancy dinner parties. Like why would you have her on this show? "I love you Joseline and you get that money," Wendy said. "If they're going to be dumb enough to have you on the show then you be smart enough to have a good storyline and stay and embarrass them all." Wendy Williams continued.
In the clip below from Sunday's episode, Joseline Hernandez shades Toya Bush-Harris and left the Married To Medicine castmate embarrassed. "I'm not spending 14 or 15 years in medical school to be read by Joseline Hernandez! They say she's only there for one episode but that right there, she deserves to stir the pot for a full season," Wendy told her audiance.
Joseline was introduced on the show as Buffie Purselle's friend. "Excuse me, Buffie? You have her around your man too?" Dr. Heavenly Kimes asked. "You got b**ches like that around your man?" The dig seemed aimed at Joseline being accused of coming in between her baby daddy Stevie J and his first baby mama Mimi Faust.
"I have known Joseline Hernandez for five years. She first became a client of mine," Buffie, 41, said in a confessional. "Joseline crazy as hell, but at her core, she's a good person."
Married to Medicine airs on Sundays at 9 p.m. ET, on Bravo.
"Like" us on Facebook  "Follow" us on Twitter and on Instagram