Married To Medicine
Heavenly Kimes Calls Simone Whitmore A 'Bold-Faced Lie' In Heated Confrontation! (Video)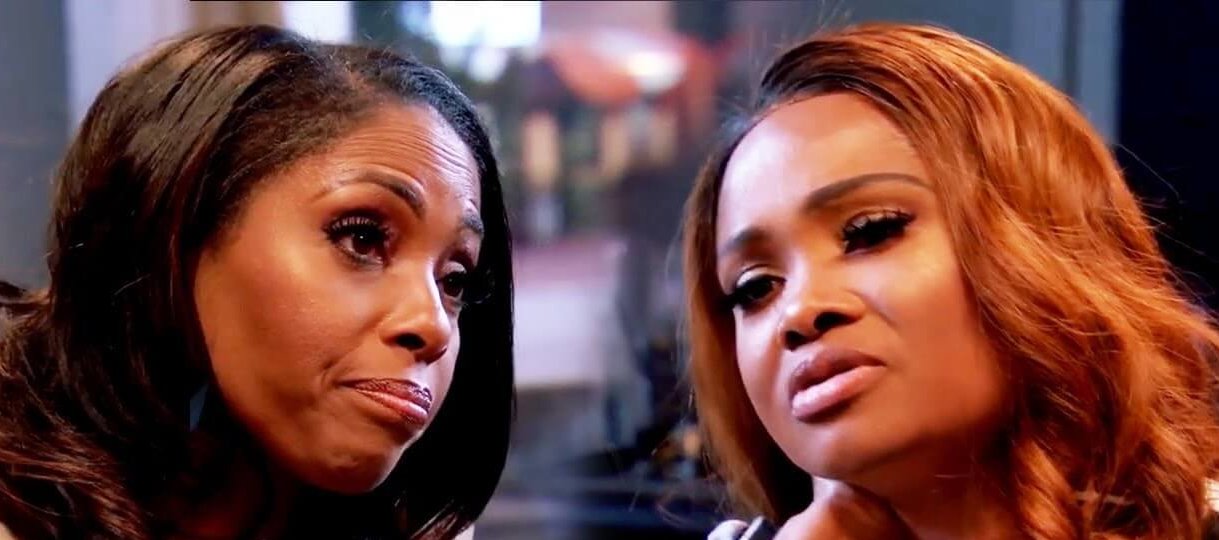 On Sunday's all-new episode of Married To Medicine things come to a head between Heavenly Kimes and Dr. Simone Whitmore!
Dr. Jackie Walters and Dr. Simone Whitmore hatch a surprise dinner to try to bring Heavenly and Mariah Huq together to work out their issues, but things don't go as planned would be an understatement.
Instead Heavenly and Simone Whitmore get into a screaming match. Simone confronts Heavenly for attacking her husband, Cecil on Twitter. Heavenly went way below the belt by insulting Cecil's manhood and betraying Simone's trust by spilling her marital secrets on social media. Heavenly calls the accusation a "bold-faced lie."
Simone Whitmore is pissed off and hurt that Heavenly shared her personal business on Twitter. During the social media spat, Heavenly betrayed Simone's trust by publicly sharing private info Simone shared with Heavenly about Cecil.
Their argument ultimately ends with the two ladies getting into a shouting match after Heavenly becomes irate Simone compared husbands. Press play below to watch a snippet of the drama unfold. 
Married To Medicine airs on Sundays at 9 p.m. EST on Bravo.
"Like" us on Facebook  "Follow" us on Twitter and on Instagram