Featured
Camille Grammer Exposes Season One Salaries & Breaks Down Kyle Richards' Control Over 'RHOBH' Casting and Firings!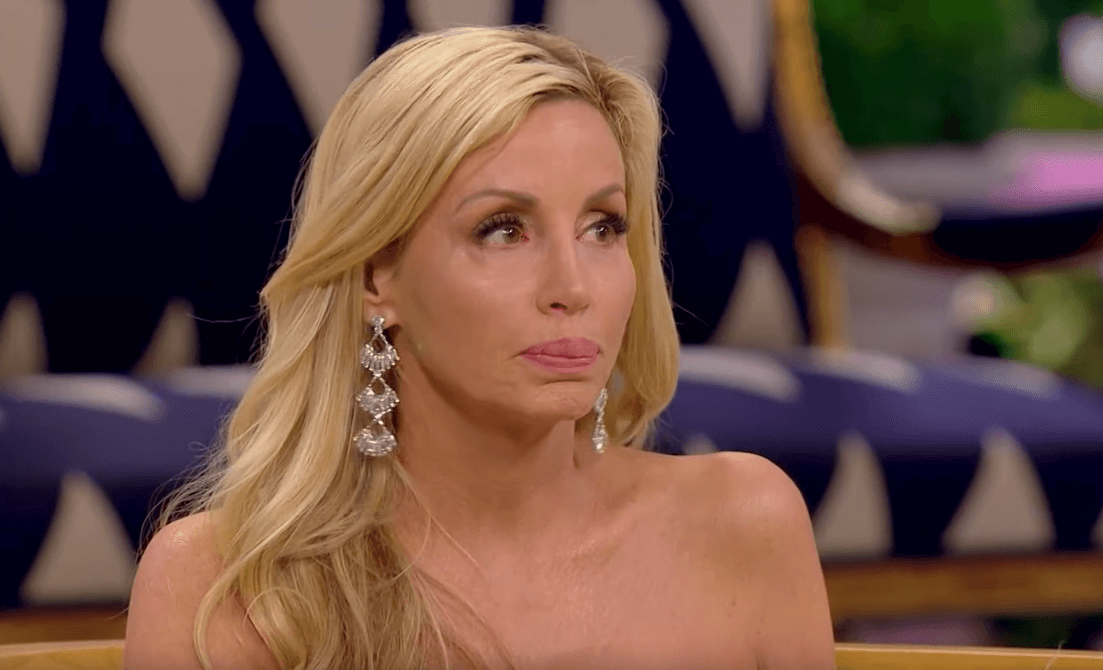 Camille Grammer spilled some scalding hot tea about Kyle Richards' control over The RealHousewives of Beverly Hills casting and season one salaries in a series of since-deleted posts. 
Over the weekend, Tamra Judge shot down Camille's claims that Kyle Richards is behind RHOBH producers not asking her back for season 10. The RealHousewives of Orange County star insisted that Kyle played no role in Camille's exit
"Such bullish*t! It doesn't work like that," Tamra wrote on Instagram in response to Camille's claims that Kyle is to blame for her exit. "We have same production Company and that's NOT the story I heard. When you're Not Friends with any of the cast they have No other choice but to let you go. No cast member has the power to fire someone."
As reported, Camille announced via Twitter that she wasn't asked back to "Kyle's show" and blamed Kyle for her departure. Days after Kyle denied Camille's claims to TMZ, "not true."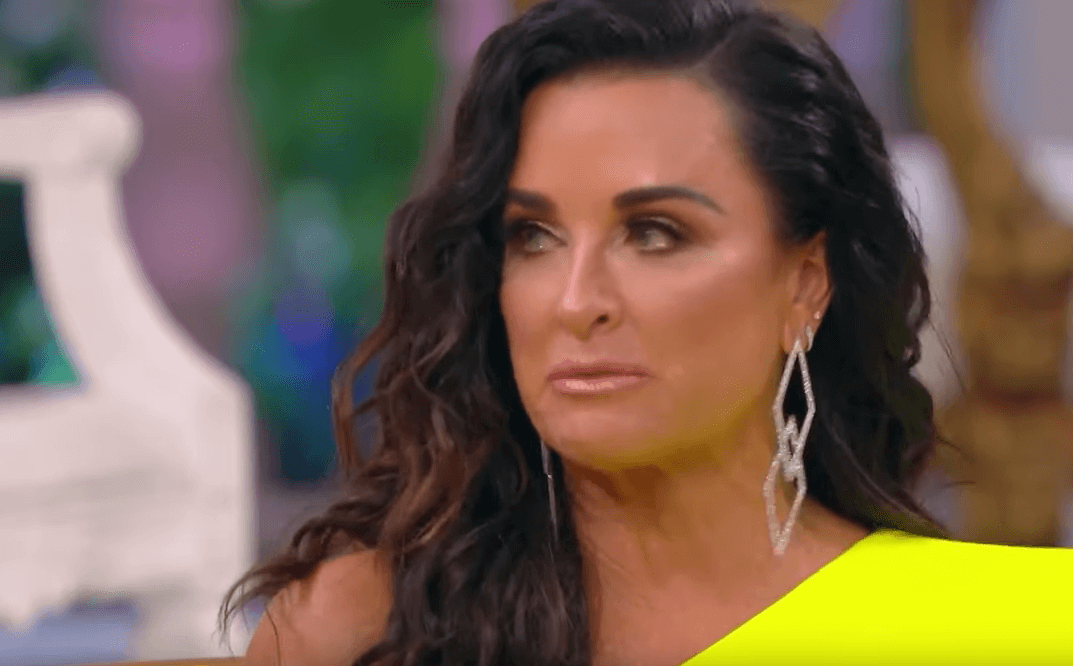 After Tamra's assertions, Camille took to Instagram to spill all the tea!
"You know better. It's was kyles show from the very Beginning," Camille wrote in her first post to Tamra. "She had a development deal with Evolution for a show with Kim and Kathy. Kathy backed out and there was some Controversy over development. So they decided to make it the real housewives of Beverly Hills. She brought LVP and she asked me to take a meeting with Evolution. Andy was not interested at first."
She also shared that Kyle was the reason the Bravo reality series launched and was Kyle was paid more than the other Houeswives in season one. But Lisa Vanderpump is who sold Andy Cohen on starting a Beverly Hills franchise.
"Kyle got paid $134K when the rest of the cast got paid around $36K. There was no most favored nation (MFN)," she shared. The MFN clause is a contract provision in which the production company agrees to pay all cast members the same salary. Essentially no one star makes more than the other.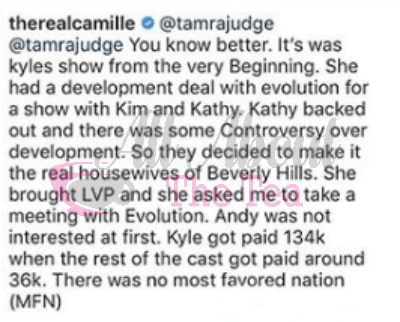 According to Camille, the only reason Teddi Mellencamp hasn't been cut from RHOBH is because of her close friendship with Kyle Richards. "She has input. It was her development deal with Evolution. Why do you think Teddi is still there?" Camille stated.

Camille also revealed that she was offered to film a reconciliation scene with Kyle in the upcoming season but she declined. "The producers asked me to make things right with Kyle because she was upset with me. Even her manager told me that Kyle was mad. Alex [Baskin] called me film with Kyle and make things right. That's a non starter. I declined and that's the truth. I have texts from Alex and Chris Cullen," Camille wrote.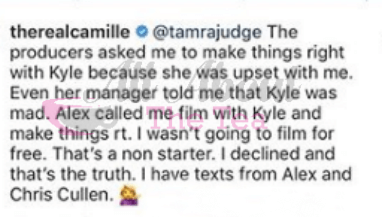 The RealHousewives of Beverly Hills Season 10 will premiere in 2020.
"Like" us on Facebook  "Follow" us on Twitter and on Instagram