PK Files Petition To Block Judge From Examining Dorit Kemsley's Finances In $1.2 million Lawsuit Plus Stop Her From Testifying & Unfreeze Her Assets!
Dorit Kemsley's husband Paul "PK" Kemsley is taking desperate measures to block his wife from testifying in his $1.2 million lawsuit and keeping her finances from being examined.
The Real Housewives of Beverly Hills husband recently filed documents with the L.A. County Superior Court — he claims the $1.2 million loan owed to Nicos Kirzis was erased in a UK bankruptcy filing.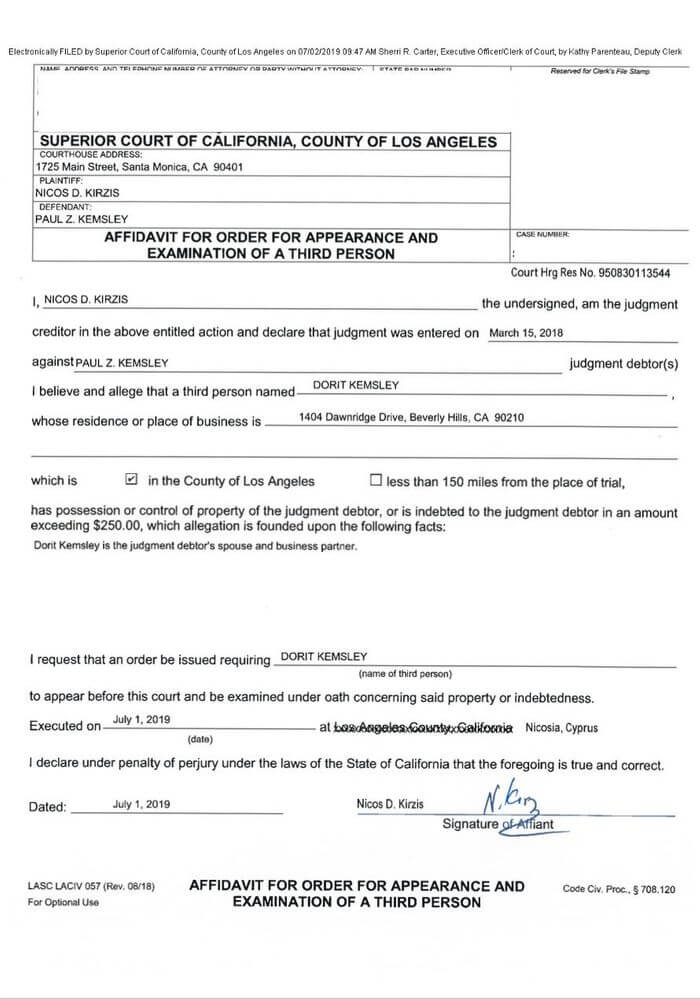 Nicos Kirzis has asked the court to seize funds/assets belonging to Dorit to collect on the $1.2 million debt owed to him. 
RELATED: Judge Freezes Dorit Kemsley's Bank Account Over PK's $1.2 Million Lawsuit — She Can't Touch A Dime!
Mr. Kirzis loaned the reality star $1.2 million back in 2011. He claims Dorit recently made a payment of $250,000 but that only covered the interest that racked up for years, leaving a remaining balance of $1,235,573.66. Five months after Mr. Kirzis loaned PK the money, the reality husband filed for bankruptcy and listed the $1.2 million loan. And now, claims the $1.2 million he owed was discharged in his case.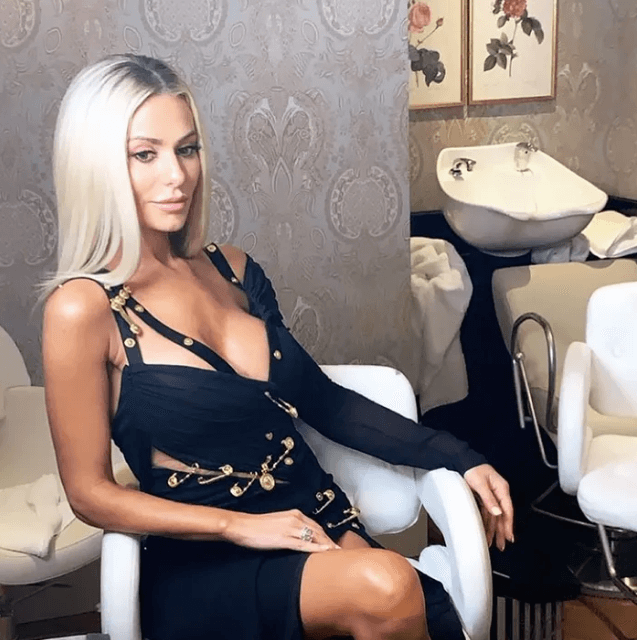 Dorit is set to appear in court on September 3. Additionally, she's had one of her bank accounts frozen because of this case and can't be touched by Dorit until a judge makes a final decision. Paul "PK" Kemsley is pleading for Dorit's court appearances to be pushed back, until a judge determines if the debt was actually discharged. If the judge agrees with him, then there will be no need for her finances to be examined.
A judge has yet to rule.
The couple's legal troubles don't stop there. Dorit and PK were also hit with federal tax liens for $1 million dollars in back taxes. The IRS filed two federal tax liens over unpaid tax bills. The first was filed against Dorit and Paul "PK" Kemsley for unpaid 2015 taxes totaling $635,887.23.
Should Dorit Kemsley and Paul "PK" Kemsley's lawsuits be discussed in the upcoming season 10? Sound off below!
"Like" us on Facebook  "Follow" us on Twitter and on Instagram 
Nancy Zhāng is an Entertainment Blogger for All About The Tea. Nancy covers hot topics, recaps and celeb news. She loves to multi-task as a writer and a private chef. She received a B.S. in Mass Communications from LSU. Nancy's married and the proud mom of 2 German Shepherds.