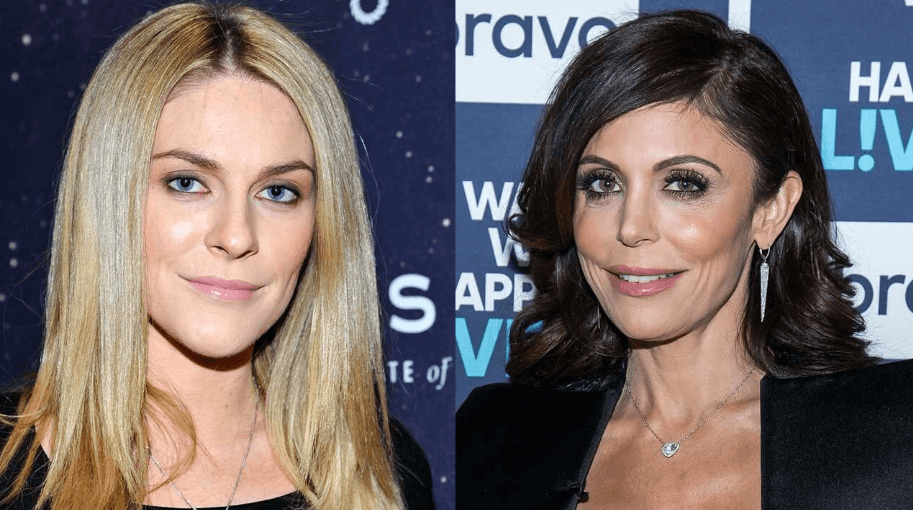 Leah McSweeney is being considered as a replacement for outgoing The Real Housewives of New York star Bethenny Frankel but the potential newbie is being accused of being homophobic and racist.
On Saturday, Leah McSweeney was spotted filming the Bravo reality series with Tinsley Mortimer, according to footage snagged by AllAboutTheTEA.com. Press play to watch below.
Leah McSweeney, 36, is a D-list designer who created "Married to the MOB" streetwear brand. In addition to founding her clothing brand, Leah works as an advice columnist for Penthouse magazine and co-hosts the podcast "Improper Etiquette." She also contributes to Hypebae and Mass Appeal.
Back in 2016, Leah met "Saturday Night Live" comedian Michael Che on a dating app and while the two never hooked up they did exchange text messages that portray the Married to the MOB designer in a really bad light. 
The text messages range from September 2016 and January 2017, Leah makes several comments to Michael Che about how all men on the dating app called Raya "look gay." She also makes an uncomfortable comment about how "U [sic] hate me cus [sic] I'm white" and says she'd be ashamed if their mutual friends read through the messages.
"Hey remember me," she writes on November 27, 2016, which begins a conversation about Michael living in Manhattan's Hell Kitchen neighborhood.
"Lots of food options at least," Leah writes.
"[I'm] fat," Michael replies.
"I'm laughing out loud. R u?" she asks.
On December 1, 2016, Leah texts Michael, "What did u eat today?" but receives no reply. On December 19, she texts again, "What's up?"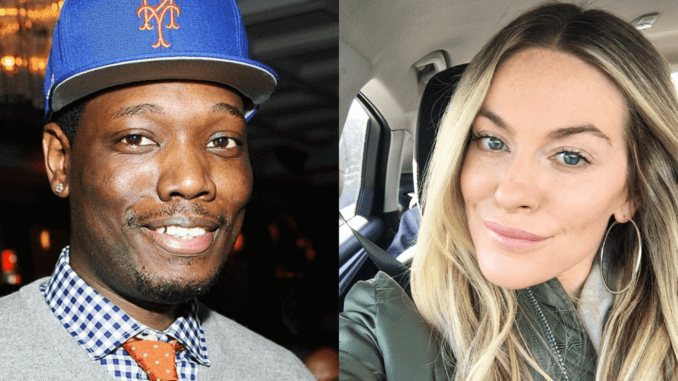 Leah texts again on December 29, "U hate me cus I'm white. Our conversations r everything to me btw. We have a lot of friends in common and if anyone of them saw this I would b so ashamed."
On January 2, Michael bluntly puts an end to the texting relationship.
"Do u ever want to meet up? Or r we just gonna text each other randomly until eternity? Well I did think it was odd u kept saying ur fat," Leah writes.
Michael replies, "I [don't] wanna meet up. You text really strange declarations looking for a reaction, and I don't wanna know what's the real life equivalent of that."
But despite Leah's accusations, Michael seems to be handling it with humor.
"For the record, I am proud of my curves," he told us Wednesday.
Read the full text exchange below:
After Michael Che released the above texts, Leah went on a since-deleted racially-charged Twitter tirade:
Leah appeared on an episode of Millionaire Matchmaker, in 2010 and on VH1's Love & Hip Hop: New York.
As reported, Bethenny Frankel will not return to the Bravo reality series for its upcoming 12th season. Leah McSweeney is a friend of fellow housewife, Tinsley Mortimer and will join the show as a friend or a full-time Housewife. She's a single mother of one daughter, Kier. 
"Like" us on Facebook  "Follow" us on Twitter and on Instagram