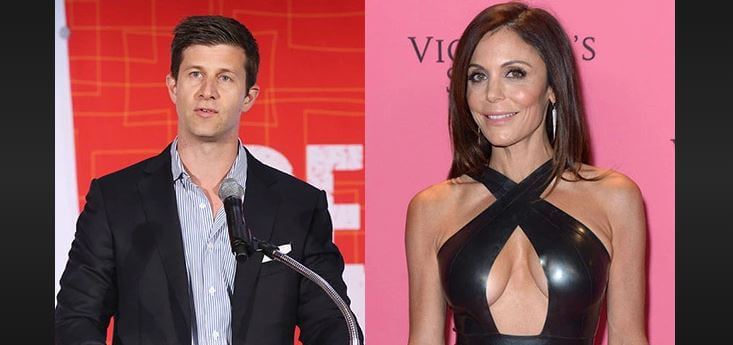 Say what now?! Bethenny Frankel dropped a bomb on fans Friday morning by tweeting that she's a married woman!
"To my NY hwives: GO GET EM! I had to go since I'm the only one that is actually married…that's how crazy this ride is," the former Real Housewives of New York City star tweeted in the early hours of Friday, August 23. "You are all amazing, beautiful and strong. Spread your wings and fly! Xoxo @ramonasinger @CountessLuann @TinsleyMortimer @SonjatMorgan @dorindamedley."
Bethenny Frankel has been dating movie producer Paul Bernon since October 2018. She called their relationship "normal, beautiful [and] loving" during an interview on Live With Kelly and Ryan in July.
Bethenny Frankel Quits 'RHONYC' Because the Show Negatively Impacts Her Custody Battle & Ramona Singer Shades Her Departure!
This would be Bethenny's third marriage, she was previously married to producer Peter Sussman from 1996 to 1997 and pharmaceutical sales executive Jason Hoppy from 2010 to 2016. She and Hoppy, 48, have been fighting for custody of their 9-year-old daughter, Bryn, for several years.
In recent years, Bethenny dated now-deceased banker, Dennis Shields, until his death from a drug overdose in August 2018. Shields, who was 51 when he died, had proposed to the B Strong founder in April 2018, but she did not consider him to be her fiancé. "It was all very complicated, and it wasn't what a natural engagement should be," she said on the March 20 episode of RHONY. "Our engagement was on ice."
On August 21, the SkinnyGirl mogul announced her departure from the Bravo reality series "Bethenny has decided to walk away from the show. She's not willing to jeopardize losing custody over a reality show. It's just not worth it." A source tells AllAboutTheTEA.com.
As fans know, Bethenny and her ex-husband, Jason Hoppy are involved in an ongoing custody battle. During the case, Bethenny testified that her ex inflicted emotional and mental "torture" upon her, following their 2012 breakup.
The Real Housewives of New York City is currently on hiatus.
"Like" us on Facebook  "Follow" us on Twitter and on Instagram