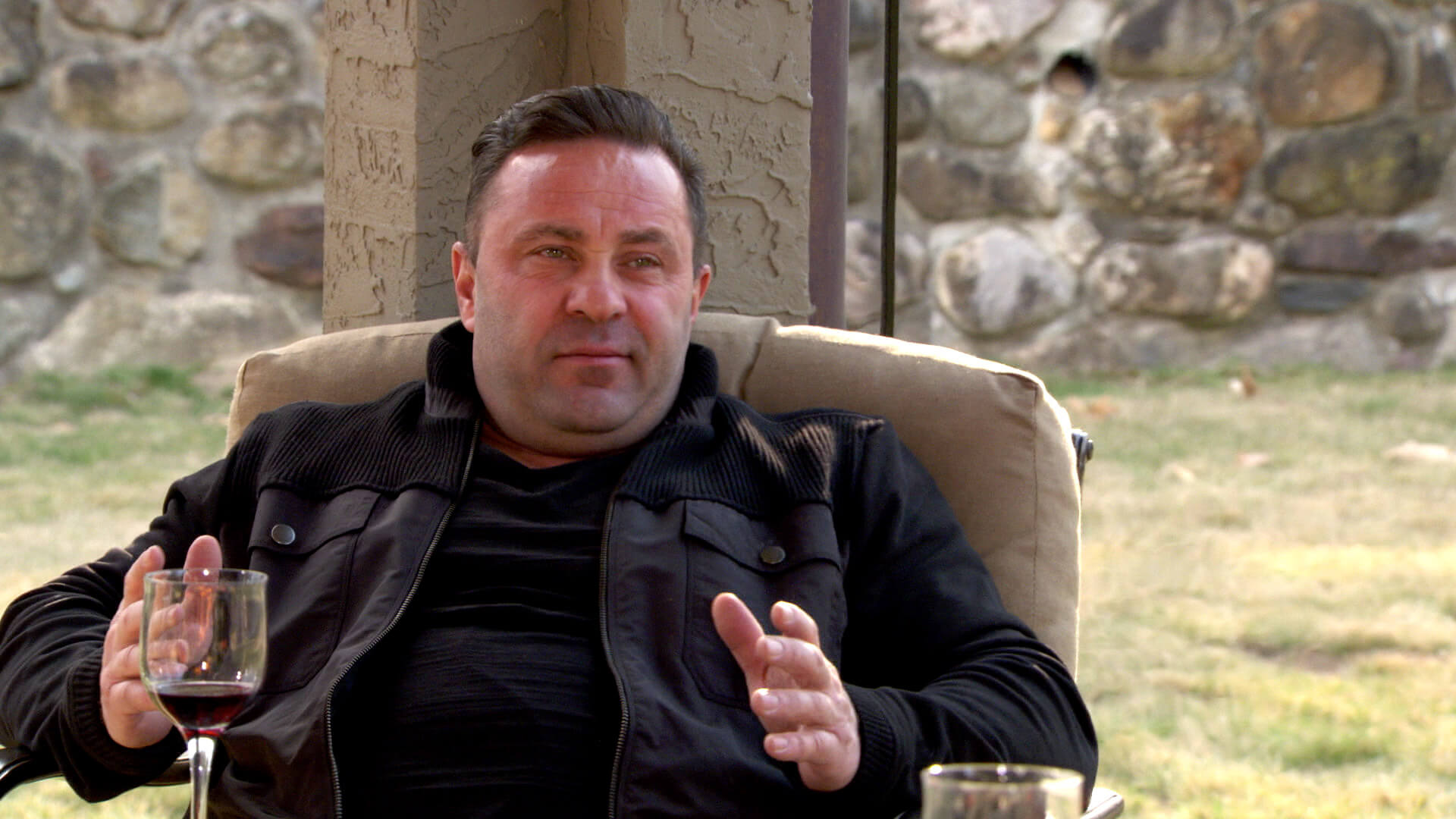 Joe Giudice's days in America are numbered!
According to a new report by Radar Online, a Pennsylvania judge has shot down the Real Housewives of New Jersey fraudster's deportation appeal, and wants the Bravo felon out of the United States. 
Giudice, 49, outlined his case in a final appeal — which he submitted to the Third Circuit Court in July. Assistant Attorney General for the Civil Division Joseph H. Hunt submitted a 40 page rebuttal on August 14th, delivering a crushing blow to Giudice's plea. 
The ex reality star's fight began in October 2018, when a judge ruled that Joe Giudice — who served three years in prison for  multiple counts of fraud — be deported. The "aggravated felony" crime classification warranted automatic deportation — but Giudice claimed that the aggravated felony tag was inaccurate.  Giudice argued that Wells Fargo was not a victim — because the institution  had allegedly committed "consumer fraud" — an accusation noted in the bank's multi-million dollar settlement with the state of New Jersey. The doc also mentioned that that Giudice repaid the bank $400k in restitution in compliance with his sentence. 
Hunt didn't buy Giudice's argument and sided with the original immigration judge. He urged the Third Circuit Court to shut down any further argument. 
"For the foregoing reasons, the Court should deny the petition for review," Hunt stated. 
A final decision from the court is expected to be delivered in the coming months. The former Bravoleb remains in ICE custody at the Clinton County Correctional facility.
In April, Giudice's teen daughter, Gia, 18, launched a change dot org petition to help save her father. His wife Teresa — who admitted she will leave her husband if he's deported — supported her daughter's last-ditch effort on social media. The petition has already garnered over 200,000 signatures.
Joe Giudice's wife, Real Housewives of New Jersey vet, Teresa Giudice, is expected to file for divorce after her husband's deportation. 
"Like" us on Facebook "Follow" us on Twitter and on Instagram