Vanderpump Rules
Ambyr Childers Calls Out Lala Kent For Sharing Photos of Her and Randall Emmett's Kids — Lala Responds By Posting MORE Snaps of the Girls and Throwing Shade!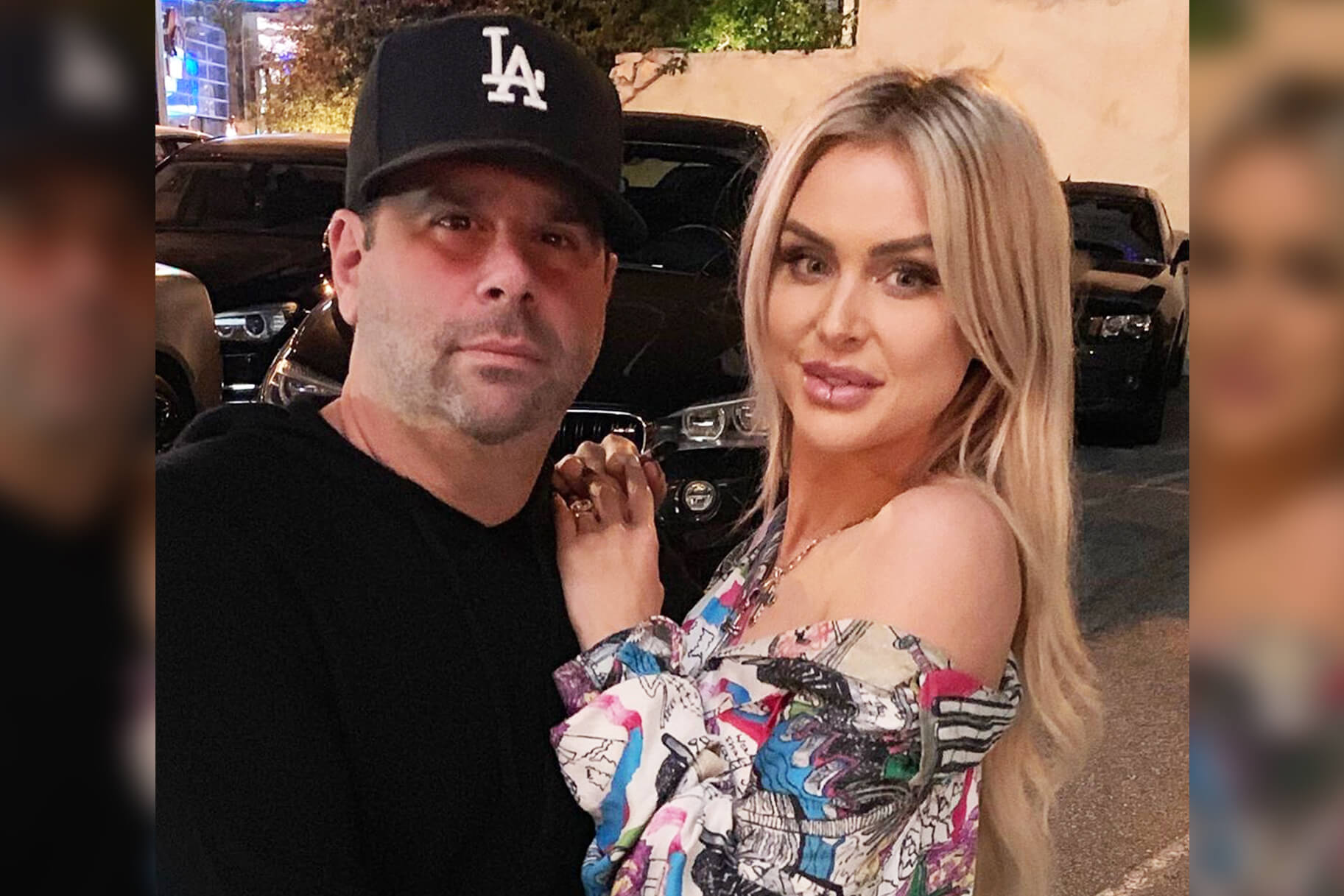 Lala Kent is being blasted by the ex-wife of her fiance, Randall Emmett, for posting the former couple's kids on social media.
On Monday, the Vanderpump Rules star posted videos and photos of the two daughters,  London, 9, and Rylee, 5 that Randall Emmett shares with actress, Ambyr Childers, 31. 
Ambyr Childers
Throughout the day, the reality starlet posted the minor children putting on makeup, hanging by the pool and later at a yoga session together. Press play below to watch.
After Lala made the offending posts, the girl's mother shared an Instagram Story in which she addressed the reality starlet, "Since you don't want to answer my text messages, I'll try here," Childers — who appears in Netflix's "You" — began her message.
"Lala, I appreciate your love towards my children, but until you're officially their stepmother please refrain from posting my children on social media! I hope [you] understand where I'm coming from. Many thanks," she wrote. Read her post below.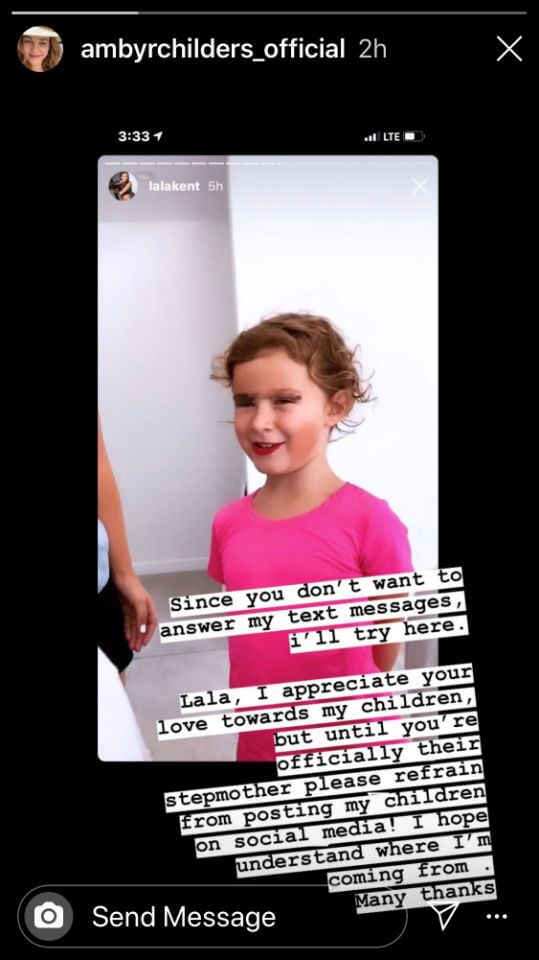 Despite Ambyr Childers' wishes, Lala did not remove the videos and photos of the woman's children, in fact, she proceeded to post more videos of Randall Emmett's daughters on Tuesday. Press play below to watch.
On Tuesday, the Vanderpump Rules star even threw shade at the mom of her step-daughters with a post about writing down daily intentions before engaging anyone, to help control the outcome of her actions.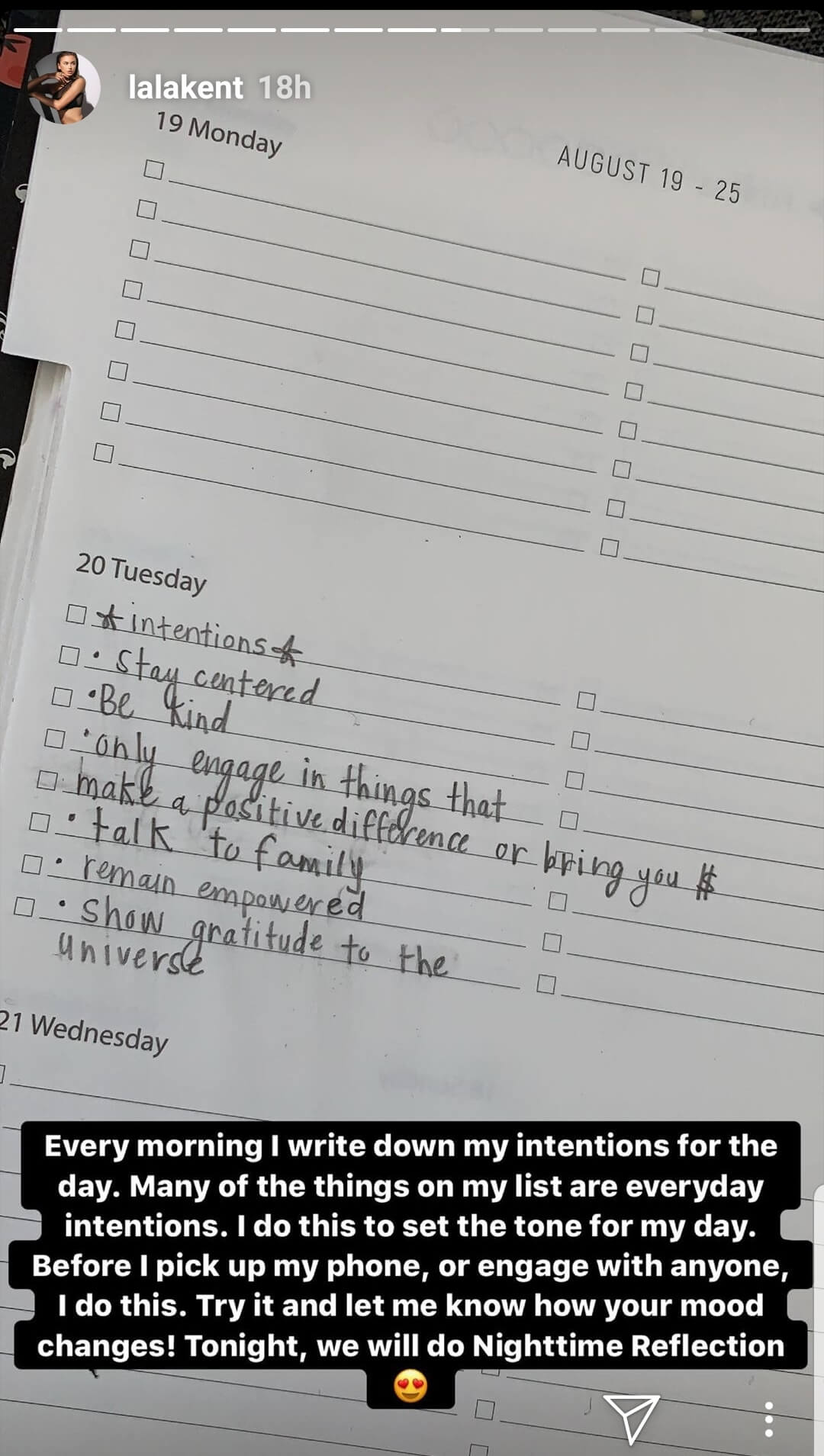 Randall Emmett and Childers divorced in December 2017.
In April, Lala, 29 revealed during an interview on SiriusXM's The Jenny McCarthy Show that she and Emmett plan to start a family soon after tying the knot next year. "All I want in my whole life is to be a mama," she shared. "I'm meant to be a mom, for sure. We originally said two years after we get married, but Rand told me that we can start, like, right after we get married," the reality star added.
Randall popped the question to Lala in Mexico, in September 2018. In May, Lala announced that the pair will tie the knot on April 18 next year.
Share your thoughts on Lala Kent posting her step-daughters on social media against their mother's orders.
"Like" us on Facebook  "Follow" us on Twitter and on Instagram