Real Housewives of Orange County
Tamra Judge's Son Ryan Vieth Responds To His Ex Leaking Death Threats & Accuses Her of Sleeping With Bristol Palin's Ex-Husband and Using Media For Sympathy!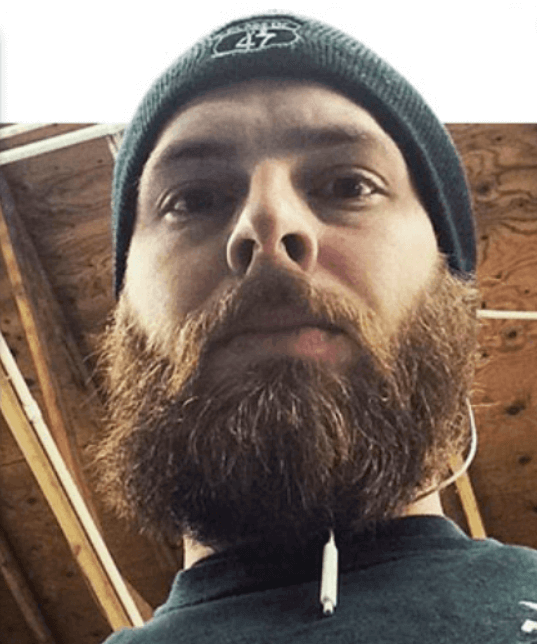 Ryan Vieth — son of Real Housewives of Orange County star, Tamra Judge — is telling his side of the story, after his baby mama, Sarah Rodriguez, exposed a vicious series of text messages sent by her ex. 
Ryan took to Instagram to speak out, revealing snippets of the seemingly twisted relationship he shares with Sarah Rodriguez.
Ryan wrote that he wanted to "set the record straight" — posting a written response to the text controversy on his Instagram story. Ryan promised a "full video statement" in order to clear his name, and vowed that this season of RHOC would be his last.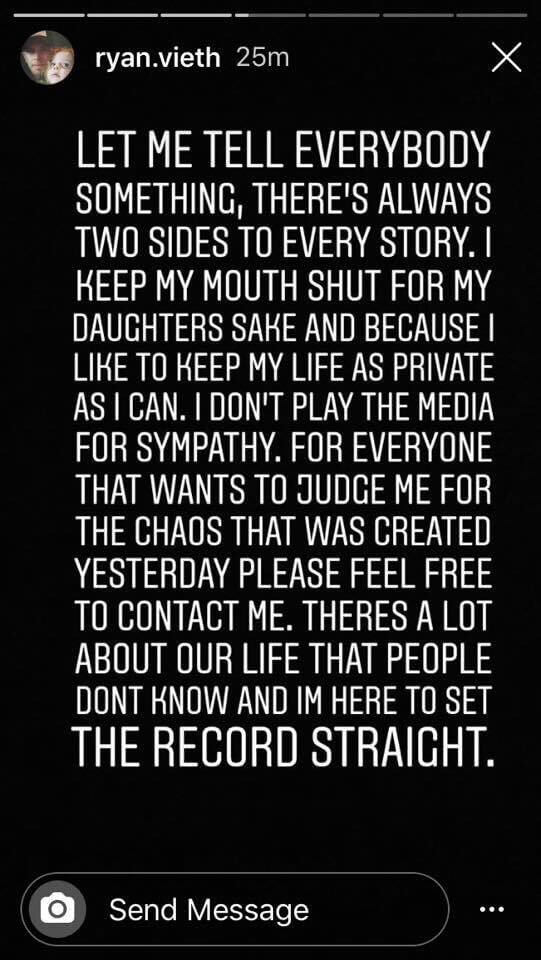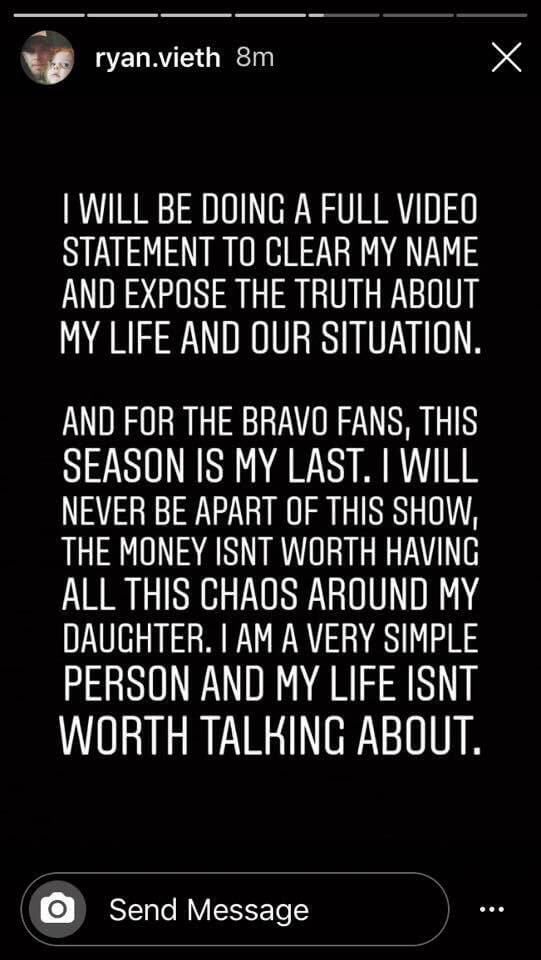 Tamra's son then went on to accuse his ex of having an affair with Bristol Palin's husband, Dakota Meyer — while the two were trying to save their marriage.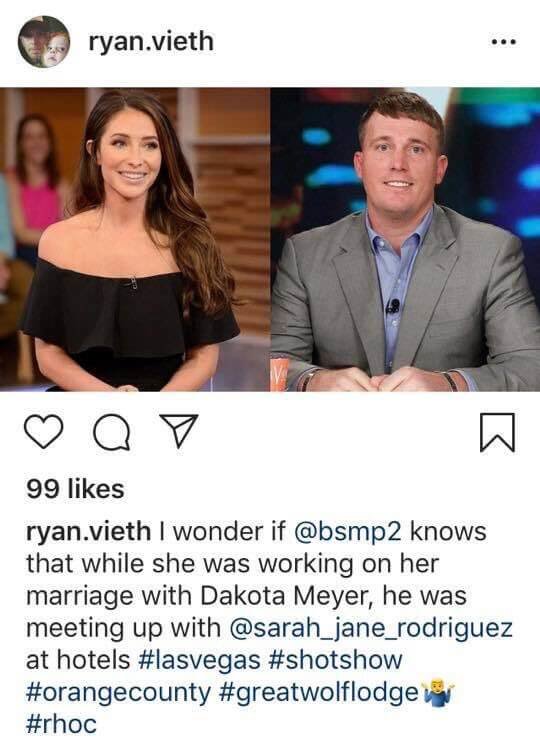 Ryan also posted a screenshot of a message swap, where Rodriguez warns him about exposing the text exchange.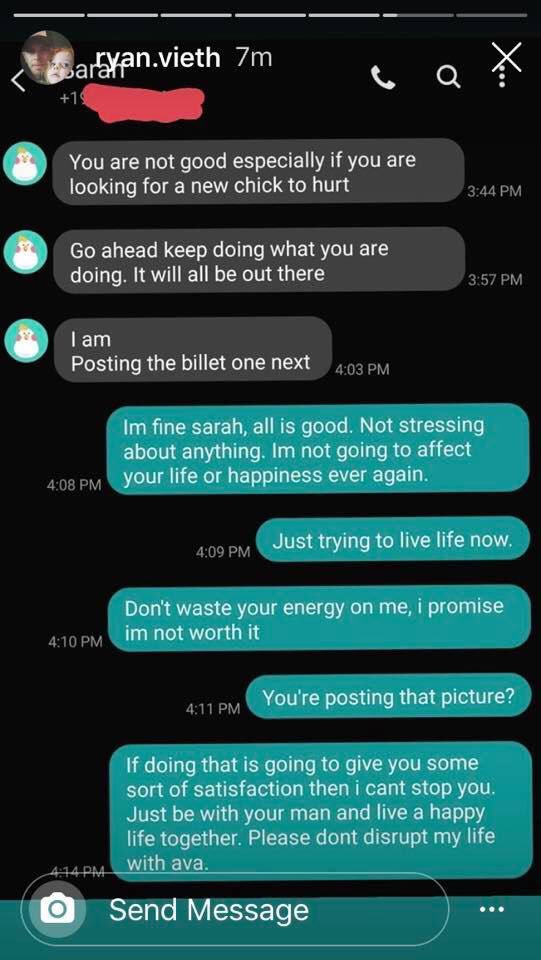 Ryan claimed that Rodriguez's move was "pre-meditated," and that his ex was triggered when he withdrew from the relationship. He also alleged that Rodriguez had been in his bed two days before, and that he spent time with her daughter that day.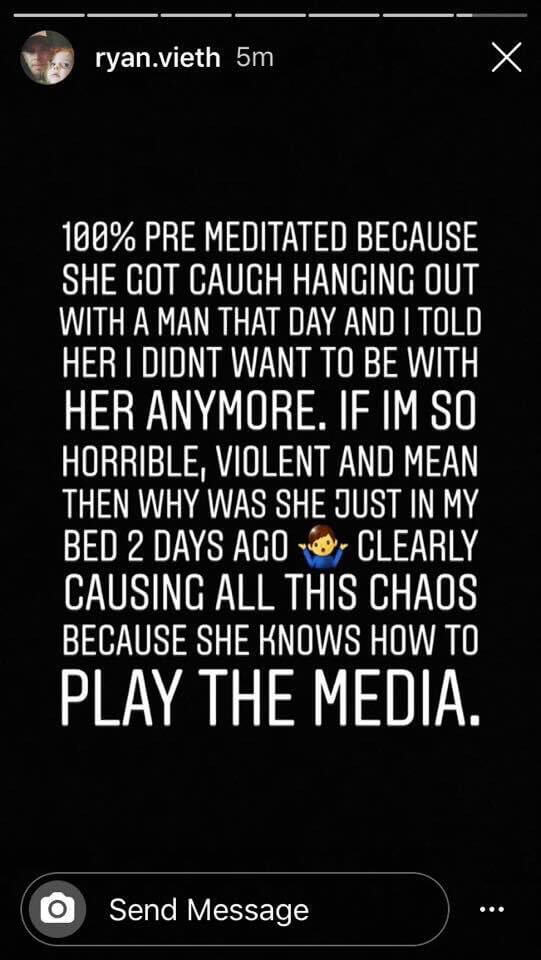 He closed his explanation by accusing Rodriguez of painting him as a monster to push him out of their daughter's life. The duo shares a four-year-old daughter, and Rodriguez has three daughters from past relationships.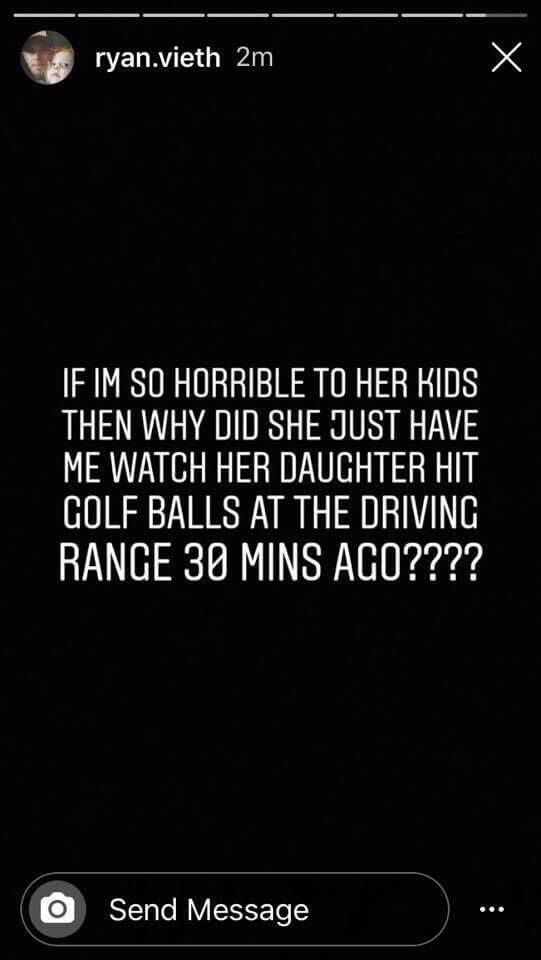 Tamra Judge weighed in on the controversy on Tuesday night's installment of Watch What Happens Live — and declared that she wasn't impressed by Rodriguez's social media blast. "I don't know," Tamra said, "but Sarah tends to go on social media and posts all this stuff then deletes it, so I'm not buying into it."
The Real Housewives of Orange County airs Tuesday nights at 9 pm, ET, on Bravo.
"Like" us on Facebook  "Follow" us on Twitter and on Instagram