Little Women LA
EXCLUSIVE: Christy McGinity Reveals She's NOT Quitting 'Little Women LA', Blasts 'Desperate' Terra Jole For Attacking Her Parenting & Sobriety and Calls Cole 'Terra's Purse Dog'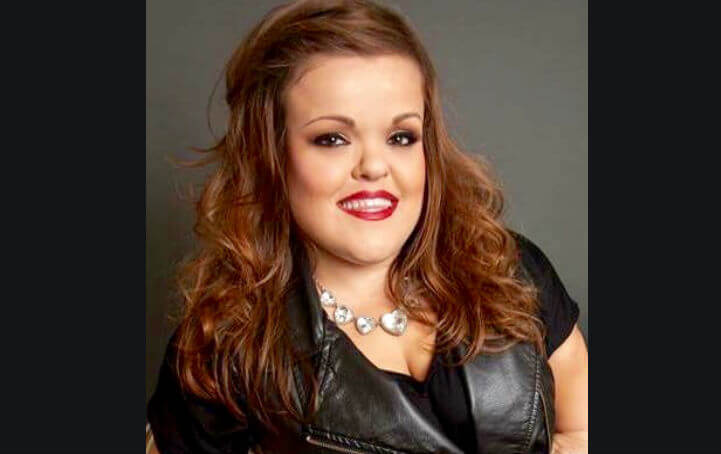 As Little Women: LA wraps Thursday night, AllAboutTheTEA.com spoke exclusively with Christy McGinity about the explosive drama in season 8 with Terra Jole.
Throughout the season, the Little Women: LA OG faced harsh criticism from Terra Jole — from her parenting, to once losing custody of her kids, and even her past struggles with alcoholism.
After the episode aired, Christy, 41, took to Instagram to tell fans that Terra was "not allowed" to talk about her former substance abuse battle on camera, and announced that she was leaving the show "I'm done with Little Women LA I'm announcing it right now I'm moving. Goodbye forever! I'm following my heart." She wrote in a now-deleted Instagram post. 
According to Christy, 41, emotions were high that night. She later deleted her post and confirmed to AllAboutTheTEA.com that she's "NOT leaving" the reality series, "As for Terra, until you have walked a mile in my shoes please don't make assumptions and judge the way I parent. My child has had to endure enough in her life and I am the one she counts on. For her to see another adult criticizing me for my past is not productive to moving forward with a better life. And doesn't set a good example for our young viewers." She said.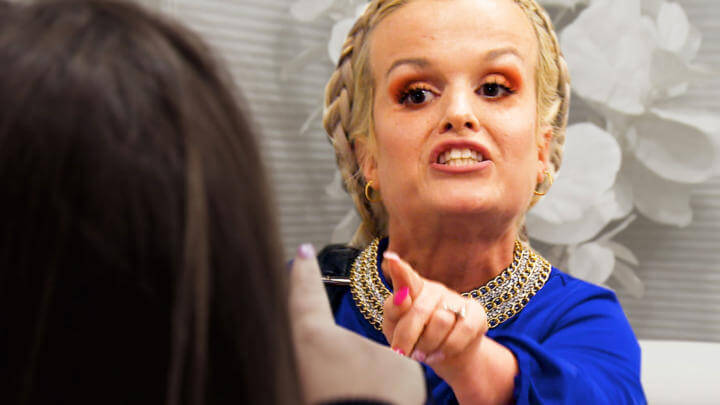 On a recent episode,Terra exposed Christy had previously lost custody of her kids. Christy explains the range of emotions she felt in that heated moment.
"The fact that she had to pull out that card proves just how desperate and heartless Terra really is. The fact is that I have been sober now for nearly 10 years. I'm proud of the progress I have made and that was a big slap in the face to not only myself but the thousands of viewers that are suffering the direct and non direct effects of  addiction.  As far as the other ladies, I am proud to help other people achieve sobriety like I did. The more people that know they have someone to turn to, the more we as a society can remove the stigma associated with this epidemic. I became a recovery coach to help others. Not judge and put them down." Christy notes.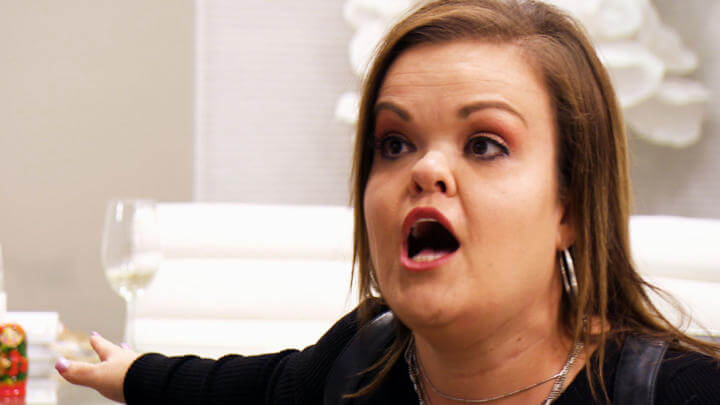 The mom of two breaks down why she's the primary target of Terra Jole's incessant attacks — "We have known each other for 18 years. We have never been besties, but now she clearly has it out for me. I can attribute that to the fact that she has seen me rise from my fall that she was so sure would ruin me. I have never met anyone that has wished so much hatred on another human, especially indirectly my children." Christy points out.
Terra's season eight sidekick, Cole Seward jumped into the fray and went after Christy's 19-year-old daughter Autumn Artran during an argument — Christy tells AllAboutTheTEA.com, "Cole is just another one of Terra's purse dogs. For now, he obeys."
Despite all the drama, the lingerie designer and actress remains optimistic and uses her Little Women: LA platform to share her journey and help others. 
"I have to consider how being on the show and exposing our personal life is affecting Autumn and I." Christy shared with AllAboutTheTEA.com. "But the silver lining has been the pouring of outreach from the fans who are either suffering from an auto immune disease or having issues in their marriage. I feel like they have a safe place to ask questions with us and don't have to feel like they are the only ones going through this."  
Christy McGinity is also in the middle of a bitter divorce from her soon-to-be ex-husband, Todd Gibel. Christy clarified, "First of all, I did not file for a divorce I filed for an annulment. When I realized he took me to the cleaners", she explains to AllAboutTheTEA.com.
Don't miss the Little Women: LA season 8 finale tonight (Thursday, August 15), on Lifetime, at 9:00 p.m. ET.
"Like" us on Facebook  "Follow" us on Twitter and on Instagram