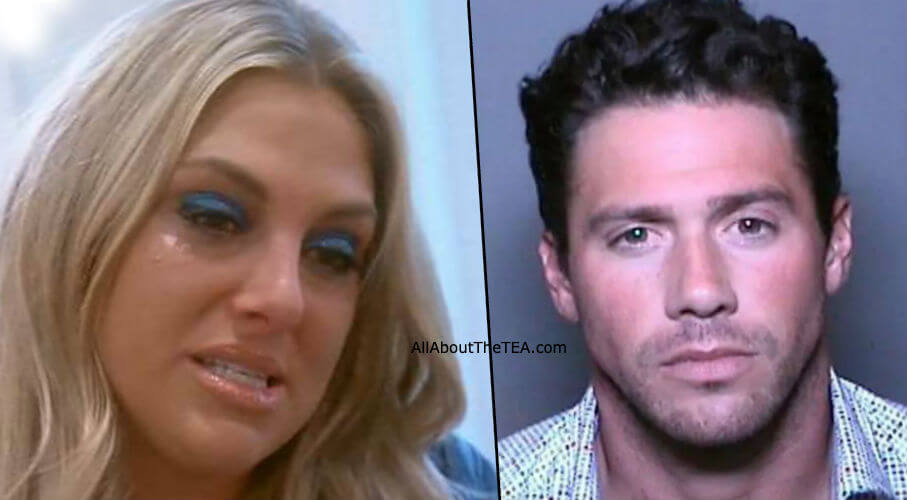 Gina Kirschenheiter and her estranged husband Matt Kirschenheiter appeared in court on Wednesday for another round of mud slinging in their heated custody/domestic abuse case. 
Real Housewives of Orange County star's husband's legal team is requesting the court modify his visitations with the couple's three children to unsupervised visits. 
According to Matt's attorney, Bonnie Rosen, he's attending court ordered anger management classes and alcohol recovery meetings for about a month. "We are here to offer evidence as to what is in the best interest of the children," the lawyer said.
Despite this declaration, Gina's attorney, Tina Lundquist still raised concerns over Matt's alleged anger issues and marijuana use.
Matt's legal team is offering drug and alcohol testing before his visits with the kids, and noted that the domestic violence incident did not involve the children.
Then Matt's lawyer made a shocking claim about the Real Housewives of Orange County star — asserting Gina is an alcoholic, who recently pleaded guilty to a DUI stemming from a January incident.
"Quite frankly, she is the one with the instance of alcohol abuse," Rosen alleged.
Gina Kirschenheiter's attorney mentioned Matt's alleged marijuana use and the judge suggested: "We can see if he is willing to take a hair follicle test."
The judge ordered both parties to work out a visitation agreement in a mediation session.
"I think it's necessary that there be good faith efforts with respect to peace of mind… that the children are safe and not impacted by this experience," Judge Palafox said.
The judge also addressed domestic violence claims against Matt — offering to postpone the hearing because the D.A. is still investigating that case.
Matt was arrested for domestic violence on June 22. Gina accused him of hitting, choking, dragging and threatening to kill her in the altercation, but Matt has not been charged with a crime. 
Matt has been disputing Gina's accusations of drug and alcohol abuse, and claims that the Bravoleb is obsessed with revenge and reality TV fame. 
Real Housewives of Orange County airs Tuesday nights at 9 pm, ET, on Bravo.
"Like" us on Facebook  "Follow" us on Twitter and on Instagram