Real Housewives of Orange County
VIDEO: Kelly Dodd Blames Vicki Gunvalson For Ruining Her Reputation Over Cocaine Allegations & Attacks Her Tamra's House Warming!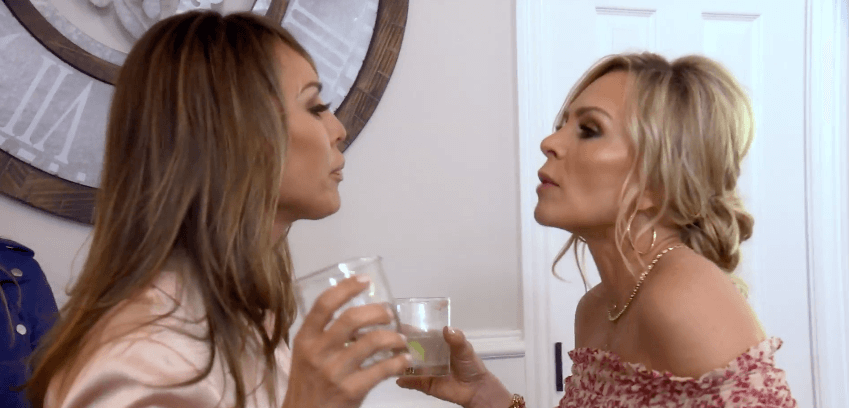 Vicki Gunvalson and Kelly Dodd will come face-to-face on tonight's all-new episode of The Real Housewives of Orange County for the first time since Vicki outed Kelly's cocaine habit on the season 13 reunion.
In the video below from tonight's episode, Tamra Judge tries to bring the two ladies together to squash their beef but Kelly is standoffish about any kind of reconciliation.
"I just had a conversation about you and her and she said she would like to talk to you," Tamra tries to reason with Kelly. "I don't want to talk to her," Kelly fires back quickly.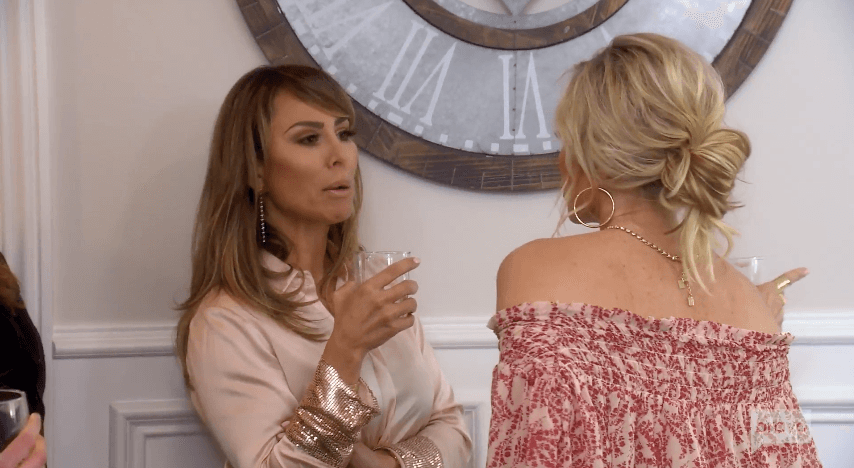 Tamra persists but Kelly refuses to budge.
"Just hear what she has to say. If it's not what you want to hear just walk away." Tamra insists. "Nope. She completely ruined my reputation. I have nothing to say to her." Kelly quickly responds.
Kelly then ponders why Tamra and Shannon Beador haven't "picked a lane," in her feud with Vicki, in a talking head confessional. Press play below to watch.
Vicki Gunvalson and Kelly Dodd's feud exploded recently after Kelly labeled her a stale 'senior citizen' in a recent interview.
The Coto Insurance CEO clapped back hard on Instagram — and took Kelly to task for slamming her role on the Bravo reality series. 
"I used to feel sorry for her, now I don't," Vicki wrote about Kelly in a lengthy Instagram response. "She is an angry, volatile person. Regarding her stating we are stale and don't have storylines…. Listen up girl! Our lives are always evolving and changing. We don't have 'storylines.'" 
The Real Housewives of Orange County airs Tuesday nights, at 9 p.m. on Bravo TV.
"Like" us on Facebook  "Follow" us on Twitter and on Instagram