Southern Charm
Shep Rose Deletes Twitter & Forced to Apologize By Bravo Following Harsh Backlash Over Harassing NYC Homeless Woman!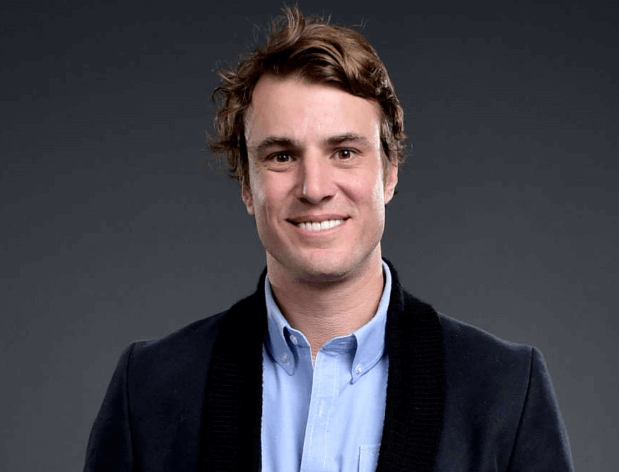 Shep Rose deleted his Twitter account Thursday after the Southern Charm star received harsh backlash for posting a video of himself mocking a homeless woman on the streets of NYC.
"I feel absolutely sick about all that's transpired this week," Shep Rose, 39, tweeted before deactivating the account. "I've compounded stupidity upon stupidity. Just know that I never intended to hurt anyone. And I do enjoy sharing my adventures and thoughts with you. But I blew it. Anyway, gonna take a little break. And look inward."
In the video below, the entitled rich kid is heard yelling at the homeless woman as she sits on the sidewalk and hides her face, while gesturing for him to stop filming her. "Look at me, nice cans! I mean, the cans you have!" he taunts in the video — the woman covers her face and yells back, "No! No!" Over the video, Shep wrote, "I love double entendres. Yes she was camera shy. But she laughed."
Press play to watch below.
Shep initially refused to apologize, responding, "Omg. I offended you! Ok. Here's the plan, sensitivity training 5 times a week."
After the since-deleted video circulated on social media, Twitter erupted and immediately confronted the reality star — who smugly responded to many fans and showed zero remorse for his actions but later admitted that the "stupid joke" was a "bad idea all around, but a "bit out of context." He continued, "I spent a few minutes with her talking and telling jokes. She laughed a little. But Yeah, wasn't cool or funny. Mea culpa."
According to a well-placed source, Shep Rose was reprimanded by a Bravo executive and strongly urged to apologize for his abhorrent behavior and social media reaction to the criticism. "Amanda [Bravo exec] called Shep and had very strong words with him for one hour, after many fans reported him to Bravo. He quickly apologized and deactivated his Twitter."
Shep's Instagram account is still active as of Friday morning.
Tell us what you think. Is Shep Rose's apology sincere or forced by Bravo? Sound off below!
"Like" us on Facebook  "Follow" us on Twitter and on Instagram