Real Housewives of Beverly Hills
Denise Richards Claims Camille Grammer Made Unaired Racist Comments on 'RHOBH' Reunion — Camille Denies Being Racist & Reveals What She Said!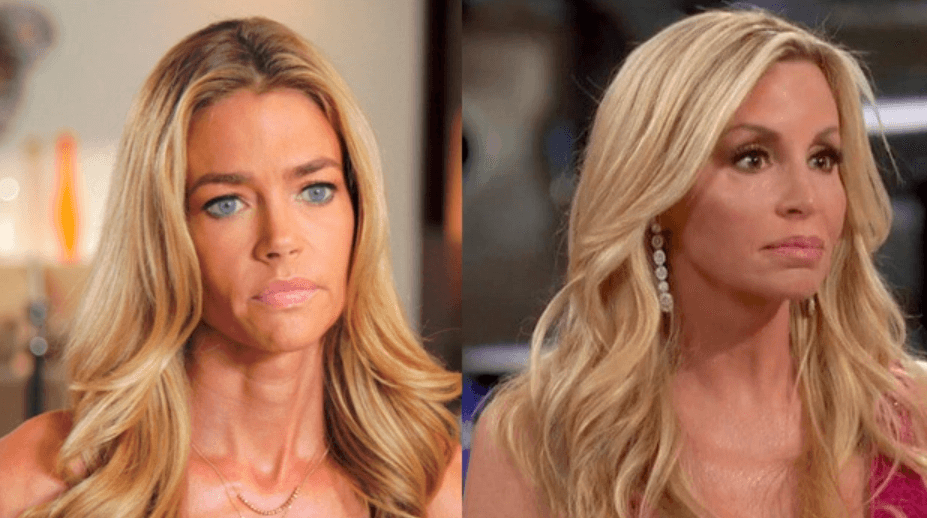 Denise Richards accused Camille Grammer of making racist comments during the The RealHousewives of Beverly Hills Season 9 reunion taping that was edited out.
In response to a tweet from Camille, who said she was "on something," Denise clapped back and wrote — "@TheRealCamilleG needs to thank her lucky stars that bravo didn't air some of her comments during the season and at the reunion. My youngest daughter's biological father is African American. I found some of her comments quite offensive."
According to an Us Weekly source, Camille had a "particularly bad moment" that the show edited out when she said, "Do you want me to be sorry because I'm a white woman?" And apparently, "The other women were like, 'Camille, do you know what you are saying? That's not okay.'"
"It never aired. It was brought up by Andy and the other women who criticized her, and that's when she said 'Should I be sorry because I'm a white woman' bullsh*t. That too didn't air." According to another source.
Camille took to Twitter on August 5, to clear up the racist allegations, "I man came up to me on the street and yelled that he wound never marry a white women. I walked away. I told the ladies this story. I tried to describe what he look like and they have twisted the story calling me a racist." She wrote.
Camille also revealed that Denise invited her to lunch after accusing her of being a racist on Twitter, "You tweet this and start a firestorm here on twitter then you ask to me lunch this week? I'm confused." Camille tweeted on August 4.
I'm also confused. Do you think Camille Grammer is a racist or were her words twisted and used against her? Sound off below!
"Like" us on Facebook  "Follow" us on Twitter and on Instagram