'RHOBH' Star Erika Jayne Sued For $3 Million Over Husband's Unpaid Loan & Accused of Fraud!
Erika Jayne's husband's legal woes is now biting her in the butt as the Real Housewives of Beverly Hills star has been named as a defendant in a lawsuit over another unpaid loan by Tom Girardi, 80.
According to court documents obtained by AllAboutTheTEA.com, a company named, Stillwell Madison, LLC, filed a federal lawsuit against the reality star, her husband Thomas Girardi, and his law firm, Girardi & Keese.
According to Stillwell Madison, LLC,  — the couple used funds designated for Girardi & Keese to "sustain their lavish lifestyle and maintain their glamorous public image."
Stillwell Madison claims they loaned Girardi's law firm $5,110,440.38 in 2016 — then Girardi and his law firm failed to keep up with payments on a loan taken out to fund the firm's caseload. Girardi still owes Stillwell at least $3,454,804.00 on the loan.
The lender alleges in court docs, "Mr. Girardi re-directed all or part of the proceeds, to which Stillwell was contractually entitled, to himself and his wife in order to sustain their lavish lifestyle and maintain their glamorous public image."
After failing to make payments on the loan, Girardi then struck a deal to make monthly payments of $500k starting October 2018 and ending in September 2019. However, they claim, "Mr. Girardi has never followed through on any of his proposals—reinforcing the indication that he (nor the Firm) has, and continues to not have, any intention of repaying the loan balance."
Stillwell says they, "would not have provided the Loan had it known that Defendants were going to use the Loan proceeds to, upon information and belief, support Mr. and Mrs. Girardi's high-end lifestyle."
Additionally, Stillwell Madison is suing both Tom Girardi and the firm for fraud — claiming they negotiated a forbearance agreement with the lender without informing them of the default on the loan from Law Finance Group. The Arizona lender claims that, had it known about the default, it never would have agreed to Girardi's August 2018 proposal to allow him to make monthly $500,000 payments on the loan beginning in October 2018 to pay the loan off in full by September 2019.
According to Stillwell Madison, Girardi didn't make the proposed October payment and brokered a new agreement on Dec. 2, 2018 to make three payments of $500,000.00 per month between December 2018 and February 2019 to pay off the full loan balance by March 17, 2019. Girardi made the full December payment but only paid $250,000 in January 2019 and has made no further payment since.
Stillwell Madison is seeking the full amount plus punitive damages and interest.
As reported, a judge has ordered Tom Girardi to pay Law Finance Group a total of $6,000,000, which will grow with interest until paid off, after he breached a settlement agreement with the company.
As fans know, Erika Girardi, 48, makes no apologies for indulging in a lavish glam squad and has stated in numerous interviews that it cost $40K a month to fund her alter ego "Erika Jayne."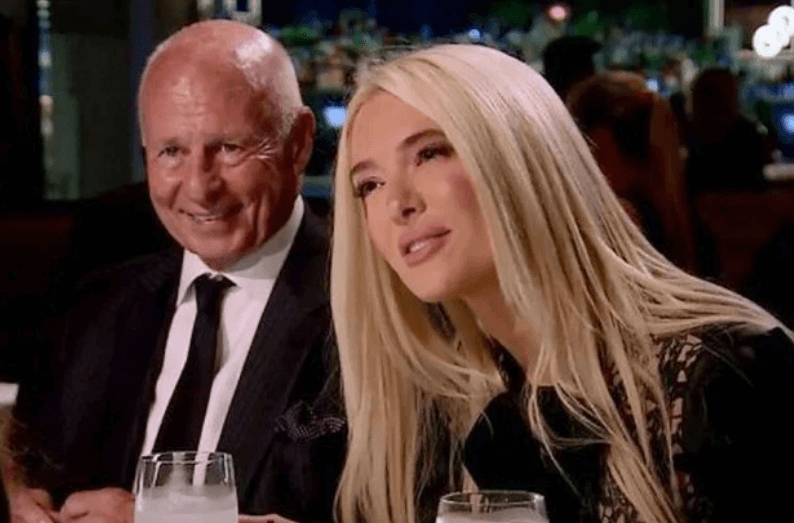 In May 2019, the reality diva/pop star appeared on Watch What Happens Live with Andy Cohen, a fan tweeted in and inquired, "Ask Erika if she feels the need to cut back on her glam squad since her husband is being sued for a huge amount of money."
Erika initially replied, "Uh, yeah, it's a lawsuit, and you can't comment on it," but she later added, "I pay my own bills, so no, I don't."
Erika and Tom met 20 years ago while she worked as a cocktail waitress at a Los Angeles gentlemen's club. She let him know she was single, slipped him her number and the two wed in January 1999. 
Will Erika Jayne's glam squad be fired? Sound off below!
"Like" us on Facebook  "Follow" us on Twitter and on Instagram