Exclusive
EXCLUSIVE: NeNe Leakes and Cynthia Bailey End Feud & Filmed Reconciliation For 'RHOA' Season 12!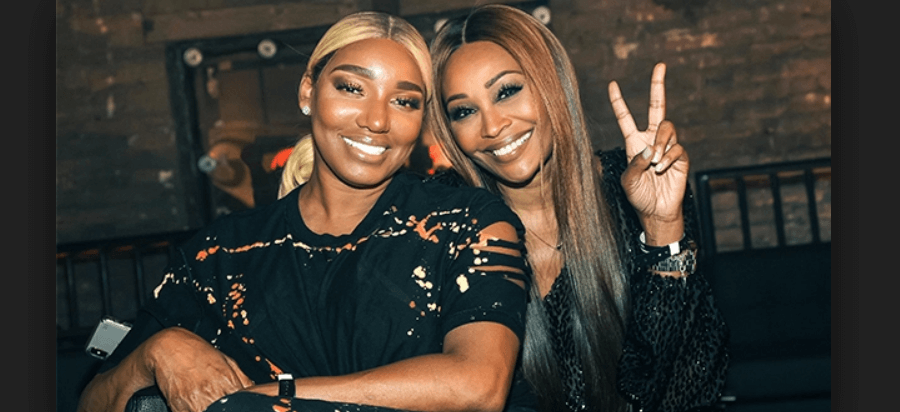 NeNe Leakes and Cynthia Bailey are on the road to repairing their broken friendship, AllAboutTheTEA.com can confirm!
The Real Housewives of Atlanta OG took to Instagram on Tuesday to debunk a report that she "exploded" over Cynthia Bailey's engagement news and revealed that she sent the former model a gift with a special note, "Number 1, WHY would i explode? WHY? Chile I don't want high blood pressure Number 2, i sent @cynthiabailey10 the nite of her engagement a beautiful gift and card. I couldn't be happier for her finding love again. Number 3 @radaronline and all the others who continue to pick this up, post, write trying to diminish/damage my character should try using their time in a more productive way like donating to @americancancersocietyThe Lies The Lies The Lies in @kandivoice ?," NeNe posted on July 30.
Cynthia Bailey got engaged to her Fox Sports sportscaster, Mike Hill, at the end of July. He proposed to Cynthia, 52, after 14-months of dating with a five-carat diamond ring at the opening of her new wine venue, The Bailey WineCellar. The event was filmed by Bravo and will be a part of The Real Housewives of Atlanta star's storyline for the upcoming season 12.
As fans know, NeNe Leakes and Cynthia Bailey's friendship fell apart during season 11 after Cynthia betrayed NeNe by sneakingly bringing Kenya Moore to her Seagram's launch party then lying about her actions. NeNe deemed their friendship irreparable and the two engaged in messy social media wars.
AllAboutTheTEA.com can confirm that the ladies have called off their beef and recently filmed a reconciliation that will be featured on season 12. A source claims that NeNe and Cynthia's ongoing discord divided the cast and "was disruptive to filming, so producers pushed the ladies to call off their feud."
"The ladies meet and have an emotional sit down. They aired out all their feelings — emotions were high and very raw for both of them. Cynthia finally admitted that she lied [about the Kenya Moore drama] and apologized to Nene." An ATL snitch tells AllAboutTheTEA.com.
Their reconciliation seems to be genuine — Cynthia even thanked NeNe for sending her an engagement gift and heartfelt card, "Thank you for your beautiful gift. Especially the card. Both were a lovely surprise. It meant a lot." Cynthia responded to NeNe's IG post.
Share your thoughts. Are you here for a NeNe Leakes and Cynthia Bailey reunion in season 12? Sound off below!
The Real Housewives of Atlanta season 12 is currently filming and expected to air later this year.
"Like" us on Facebook  "Follow" us on Twitter and on Instagram