Apollo Nida was released from prison for the second time this year, according to the Bureau of Prisons database.
He was placed in a Philadelphia-area halfway house after being released from the Fort Dix Correctional Facility on Monday, July 29. 
As reported, just nine days after the Real Housewives of Atlanta alum was released from federal prison on June 4 — he was returned to prison for violating a "technical requirement" of his release. But his wife-to-be swears he didn't violate halfway house parole terms — she's calling it a 'crime against a black man in the system.'
According to Apollo Nida's fiance, Sherien Almufti, her man's parole violation is the act of a 'jealous' parole officer, who 'will die mad.' She took to Instagram to blast the law enforcement officer in a scathing rant. "They can't stop us babe!!! For those who are confused @apollonida03 didn't violate a goddamn thing. Another crime against a black man in the system. Jealously is a disease and his PO will die mad!!" Sherien, 36, captioned an Instagram photo of herself kissing Apollo on the cheek on June 14.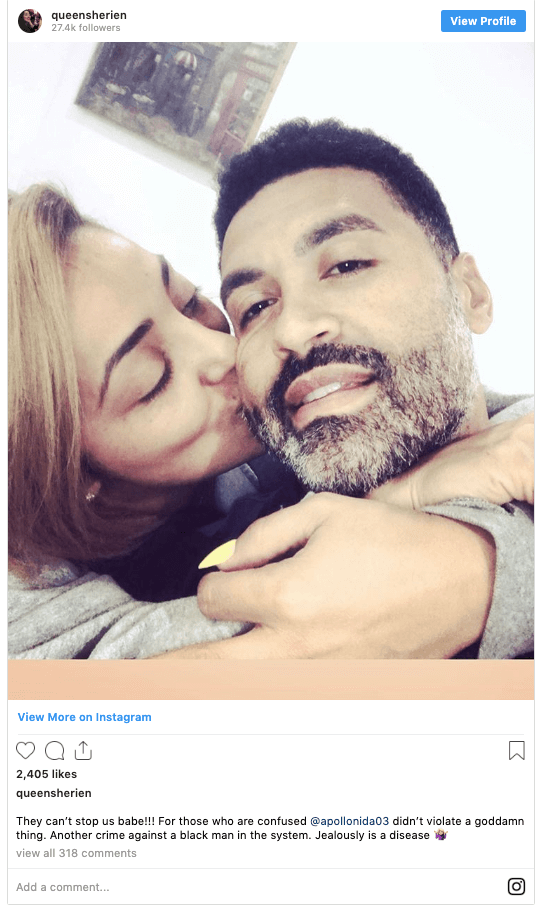 Apollo, 40, was originally scheduled to be released from prison on October 15.
He was sentenced to eight years in federal prison for fraud after cashing stolen checks and laundering over $2.3 million through fake bank accounts.
Do you think Apollo Nida will stay free this time? Sound off below!
"Like" us on Facebook  "Follow" us on Twitter and on Instagram