Real Housewives of Potomac
Katie Rost Reveals Michael Darby Tried To Arrange A Hook Up With Her Boyfriend Amid His Sexual Assault Charges!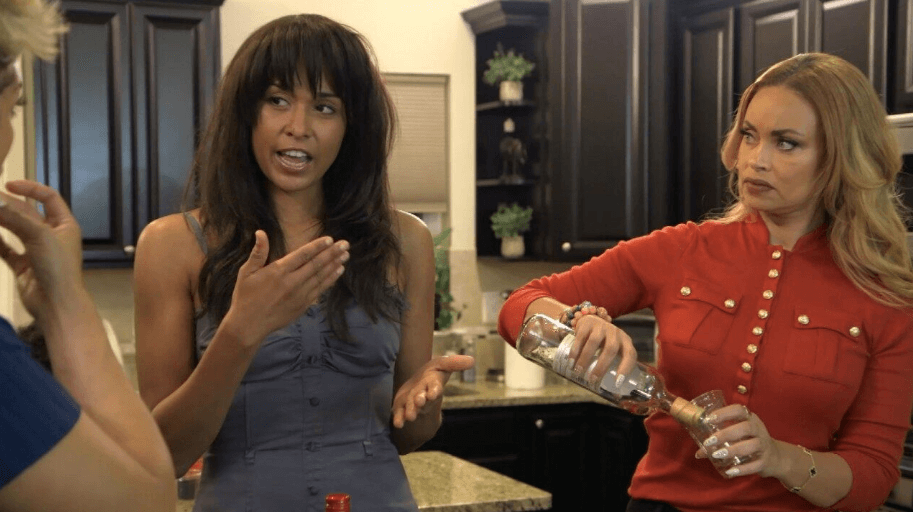 Things get downright messy on Sunday's all-new Real Housewives of Potomac as, Gizelle Bryant, Robyn Dixon and Katie Rost gossip about Ashley Darby's husband, Michael's sexual assault charges and his extremely suspect behavior.  
As fans know, a RHOP cameraman accused the Australian businessman of pinching his butt —which leads to criminal charges being filed and Michael temporary suspended from filming. The charges were later dropped due to insufficient evidence but the ladies don't believe he's innocent. 
During a previous episode, Gizelle asked Ashley what she should tell others that question her about the alleged incident. Gizelle says Ashley told her to tell inquisitive minds, simply, "Well, you should tell them that we're really happy and we're trying to have a baby." 
"And I was just like, 'Ashley, this all sounds crazy,'" Gizelle tells Robyn Dixon and Katie Rost. "'You do realize that?'"
"I don't know all these legalities, but I'm thinking the charges were dropped because it was, like, one man's word against another man's a**," she goes on to say in a confessional before Katie brings up some new, unconfirmed information about Michael.
"There was a night where I went out with Ashley, and Michael and [my boyfriend], Jacob, and Michael told Jacob, 'When I call you, make sure you pick up on your private phone,'" Katie tells Gizelle and Robyn. "Seriously. Jacob was like, 'I felt like the way he came at me was, like, a flirtatious way.'"
"What really disturbs me is, there's no emotion or sentiment of being…" Robyn says before Katie cuts her off to say, "I don't think she gives a s**t."
"I don't think she gets it," Katie states, referring to the group's concerns over Michael's alleged behavior.
"So, you really think she's naive?" Robyn asks, to which Katie bluntly replies, "I think that she's stupid."
Press play below to watch the lady's gossip sesh unfold about Michael Darby's questionable behavior.
The Real Housewives of Potomac airs Sundays at 8 p.m. ET on Bravo.
"Like" us on Facebook "Follow" us on Twitter and on Instagram