Don't Be Tardy
Kim Zolciak & Brielle Biermann Lie About Getting Kicked Off Delta Flight — Airlines Reveals the Truth!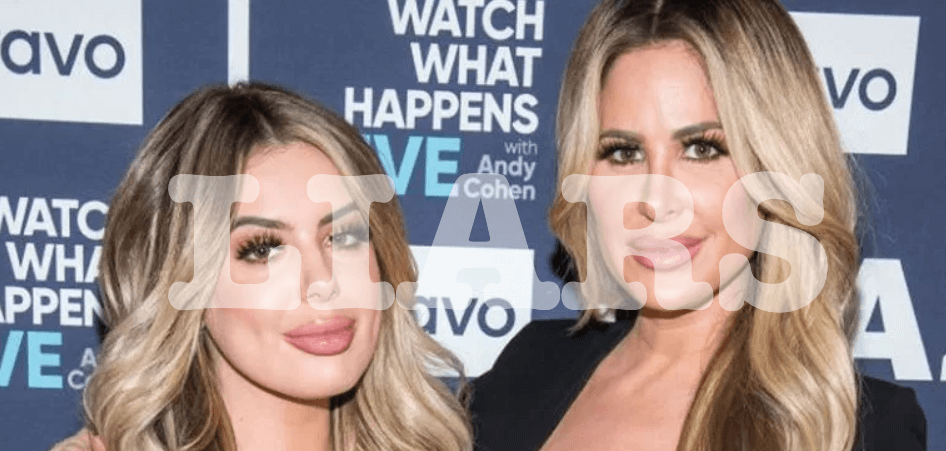 Kim Zolciak-Biermann and daughter Brielle are accusing Delta Airlines of throwing their family off a flight.
Over the weekend, the mother/daughter duo went on a Twitter rampage blasting the airline. They have since deleted some of their tweets.
On July 20, Brielle tweeted "If I f*cking miss my flight home i swear to God" before blasting the airline in one post claiming that the problem started when her dad, Kroy Biermann, was held up at security with the family's service dog.
"Tommy at gate 27 delta LAX just kicked my WHOLE FAMILY OFF the flight to ATL bc we were waiting on my dad with our service dog to finish going thru security & kJ & kash started crying bc they thought we left him and Kaia was literally S—-ING AND HE KICKED US OFF!!!!! WTF," Brielle wrote in a since deleted tweet captured by a screenshot.
Brielle, 22, claims a flight attendant forced the rest of their clan off the plane at LAX — leaving her siblings, 8-year-old KJ and 6-year-old Kash, in tears.
The former Real Housewives of Atlanta star, 41, quoted her daughters tweet, adding "Unacceptable @delta but police are now involved."
On July 20, Brielle tweeted an update, "GUESS WHAT. IM LEAVIGGGG FINALLLYYY!!!!!!!!"
However, Delta Airlines told PEOPLE in a statement that, "Mrs. Zolciak Biermann and family elected to deplane their flight after her husband remained behind to provide proper paperwork for an emotional support animal."
This is not the first time, Kim Zolciak has been caught in a lie. During the Real Housewives of Atlanta Season 10 reunion, Kandi Burruss confronted the Don't Be Tardy star over comments she made to Sheree Whitfield. Kim swore on her kid's life that the Bedroom Kandi CEO wanted to "lick" her box — Kim told Sheree, "Let me tell you about Kandi…on my kid's life…hope God strikes me dead…I wouldn't let her lick my box." Kim later denied making the statement, despite saying on camera.
Share your thoughts on Kim Zolciak's latest lie — sound off in the comments!
"Like" us on Facebook  "Follow" us on Twitter and on Instagram