Real Housewives of Orange County
Gina Kirschenheiter's Estranged Husband Gets Supervised Visits With Kids & FIRED From His Job After Choking and Dragging His Wife!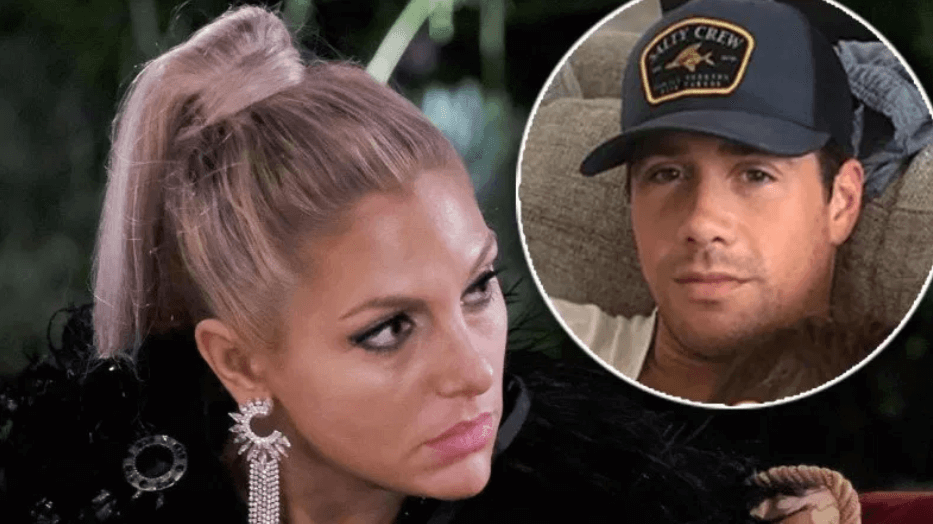 Gina Kirschenheiter's estranged husband, Matt, scored a small victory in court on July 16 — a judge has granted him supervised visitation with the couple's three young children.
The judge also ruled to extend the Real Housewives of Orange County star's temporary restraining order against Matt after he brutally attacked her and was arrested for domestic violence in June  22. He allegedly hit, choked and dragged his wife across the driveway.
According to the mother of three, Matt showed up at her home around 2:00 AM on June 22, "pounding at the door." Gina claims when she went downstairs, he had already entered the house. She says he then "threw me down on the couch and threw some furniture around" and claimed he was "screaming in my face and saying he was going to kill me."
"He ripped my bra off, then took a pillow and hit me on the side of the head with it hard. I begged him to stop…to calm down…but he kept hitting me." She continued. "He started to hit me on the side of the head with his open hand. When I tried to get up off of the couch, he threw me back down and began choking me. Then he started to hit me all over my body."
Gina says she ran out of the house screaming to the neighbors and rang the doorbell but Matt came after her and "grabbed me and dragged me on the cement back into the house. He threw me back on the couch started hitting me again telling me he was going to kill me. His eyes were black and nothing I could say would bring him back to reality."
Arrest Warrant Issued For Gina Kirschenheiter After She Failed To Appear In Court Over DUI Charges!
Previously a judge ruled that Matt could not see Nicholas, 7, Sienna, 5, or Luca, 4, in any circumstance under the order.
With Gina's consent Matt can see his kids under the supervision of the paternal grandparents, and/or the paternal aunt and uncle.
Matt's attorney, Haylee Rosen, says her client will seek unsupervised visitation and shaded Gina's DUI arrest.
"After the Petitioner took the children to New York, we entered into this agreement," Rosen stated in the hearing. "My client then went to New York so he could be closer to his children. We don't know specifically when she's coming back. They had family arrangements to all come back in July 27. She is staying in New York. He wants to submit visitation for the kids, unmonitored [in New York]. If she's coming back to California when and what specific visitation, and then we could continue this hearing out." Reports Radar.
Rosen added, "There is nothing in her paperwork that indicates professional monitoring for the children is necessary. My client has never been arrested, let alone convicted of anything. He has no DUIs. I think the mother doesn't have a driver's license anymore. He's a great and devoted father to his children, whether it's here in California or New York."
The temporary restraining order will remain until the next hearing on August 14. Matt's monitored visitations will continue, but he will get kids during alternating weeks.
To add to Matt's troubles, the dad of three has been fired from his longtime job at investment management firm PIMCO, after his domestic violence arrest. A company spokesperson who works in the employment verification department told Radar the reality TV star's troubled spouse was "let go."
Gina Kirschenheiter and Matt called it quits before season 13 of RHOC started airing in 2018. The spouses filed for divorce in April 2018.
"Like" us on Facebook  "Follow" us on Twitter and on Instagram