Jay Smith's Sister Exposes Ashley Martson's Screwing A Sugar Daddy, Faked Barbershop Scene & Scammed Fans With Bogus GoFundMe Used For Tummy Tuck!
While 90 Day Fiancé: Happily Ever After  personality, Jay Smith, waits it out in ICE custody, his sister is raking his reality star wife, Ashley Martson, over the online coals.
Ashley and Jay's messy romance played out on the TLC series — but the real dirt is being dished behind the scenes, on social media.
RELATED: '90 Day Fiance' Star Ashley Martson Accuses Estranged Husband Jay Smith of Rape Amid His Deportation to Jamaica!
Jay's sis, Ornella "Poochie" Smith, reeled off a list of accusations against her sister-in-law on Instagram recently — seemingly reacting to her brother's legal predicament.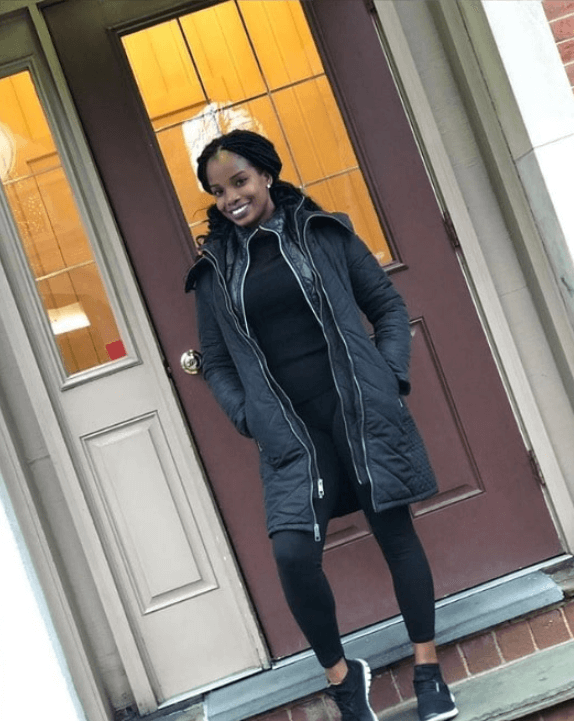 Poochie has been slamming Ashley on her Instagram Stories — while calling foul on the TLC narrative.
Poochie Reveals Ashley Has A Sugar Daddy?
Poochie claims that Ashley has a married sugar daddy, and is being paid $1k a week to travel to Delaware for covert visits. According to Poochie, Ashley "forced" her brother to be cool with the arrangement. Poochie also claimed that Ashley's brother labeled her a "coke head" and hinted that her parenting skills are less than stellar.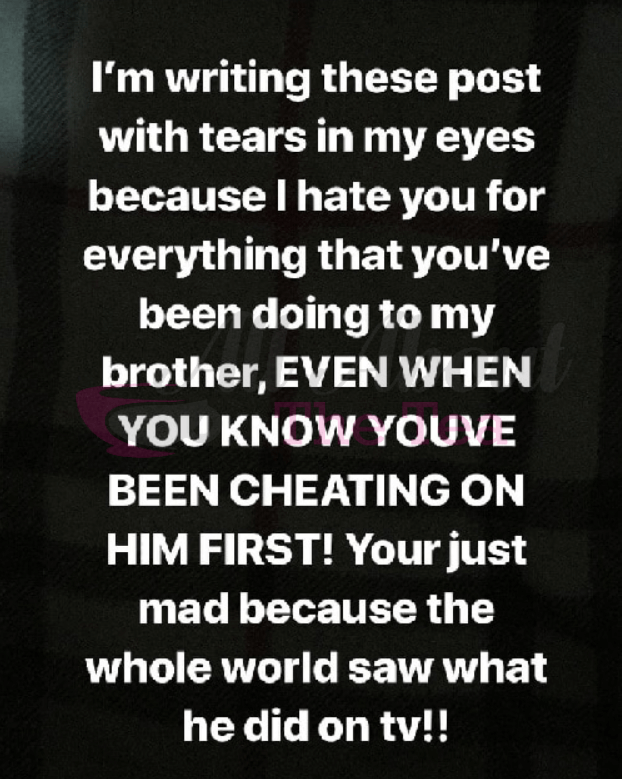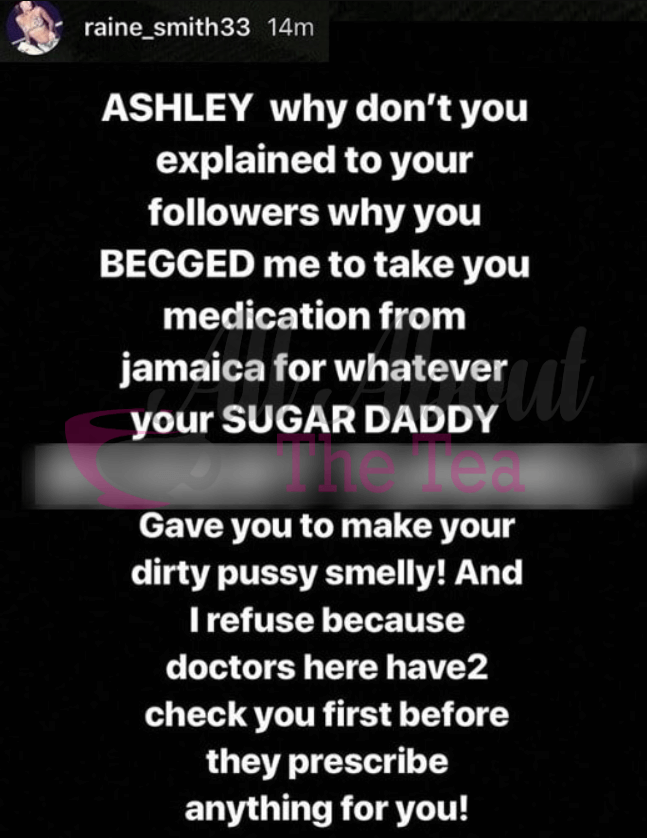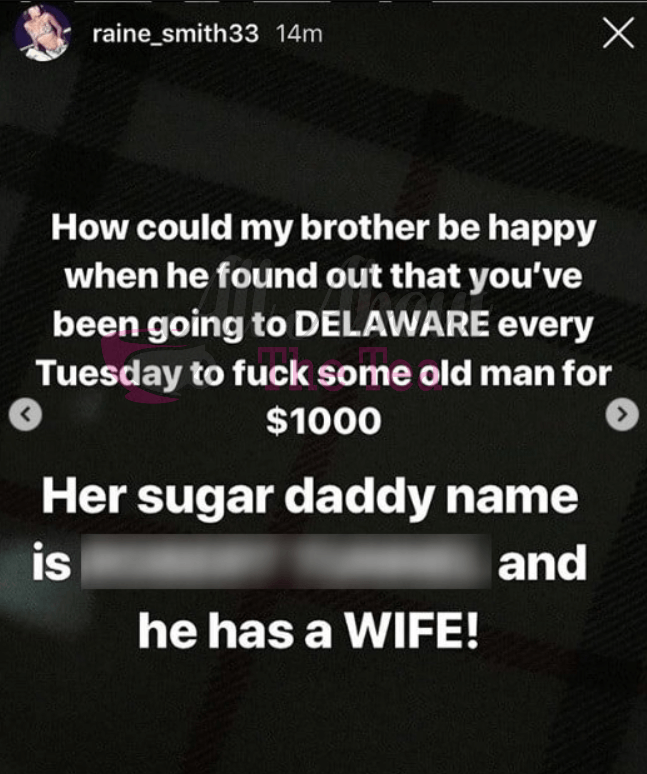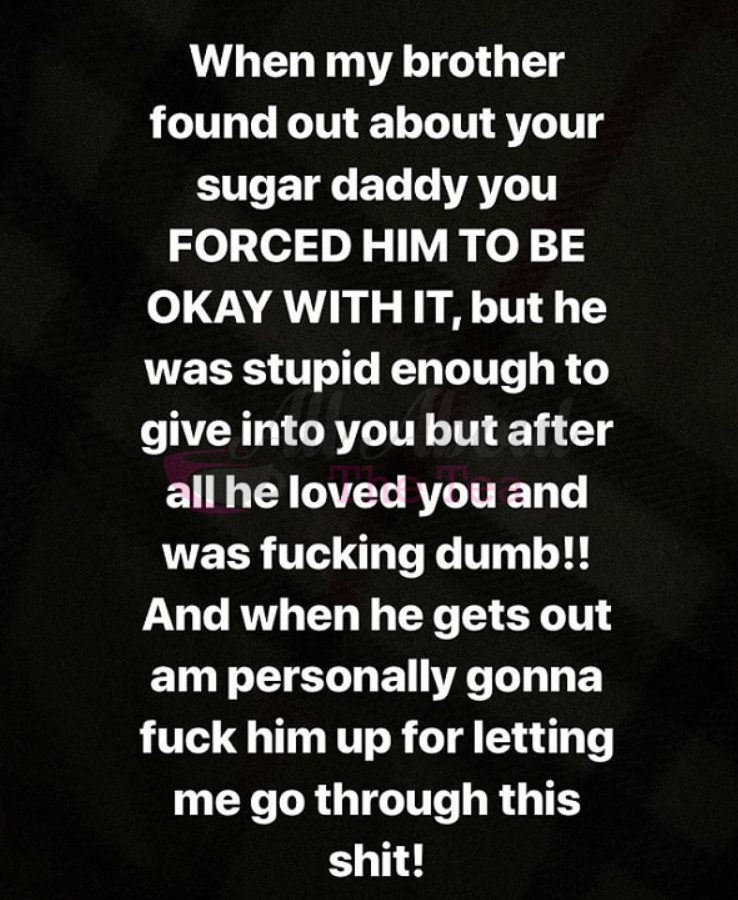 Ashley Cheated First
Poochie alleged that Ashley stepped out on Jay first — and dished on the cheating incident that busted her brother on the show.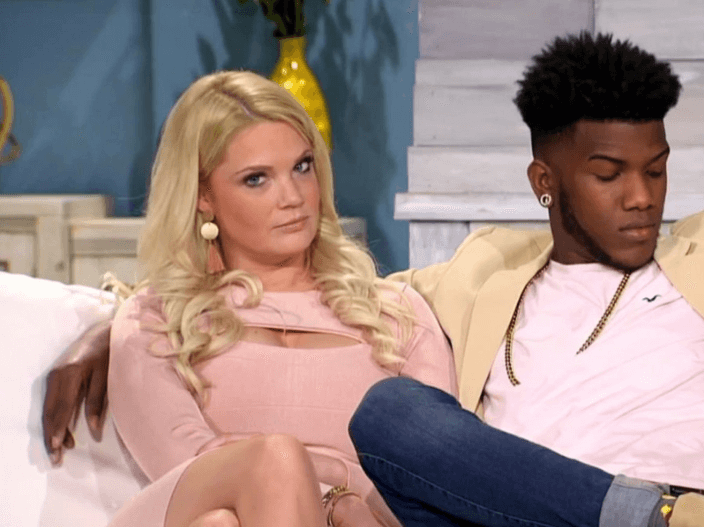 Fake Barbershop Scene
Fans know that the couple temporarily split, after Jay was caught hooking up with a random woman in a barbershop restroom. Poochie said that the episode was a production "setup," and that Ashley confirmed such.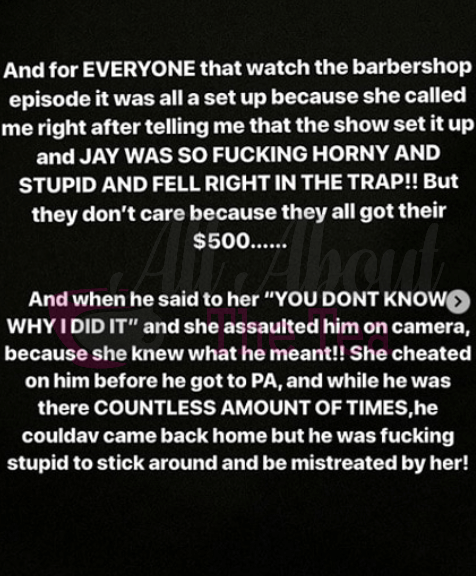 Ashley Scammed Fans — Used GoFundMe Money For Tummy Tuck
Poochie accuses Ashley Martson of defrauding fans with a bogus GoFundMe scheme. The donated funds were supposed to be used to cover Ashley's dialysis treatments, but according to Poochie, the 90 Day Fiancé star spent the money on a tummy tuck. 
Is Poochie telling it like it is — or will Ashley and Jay's TLC narrative roll on? 
90 Day Fiancé: Happily Ever After airs Sunday nights at 8 pm, ET, on TLC.
"Like" us on Facebook "Follow" us on Twitter and on Instagram
Becca is a Senior Editor for All About The Tea. She's a coastal girl who loves the outdoors, and writing about the sneaky and silly side of reality TV. Her bio is short, but her snark is endless. She loves writing for the sharpest posters in the world.