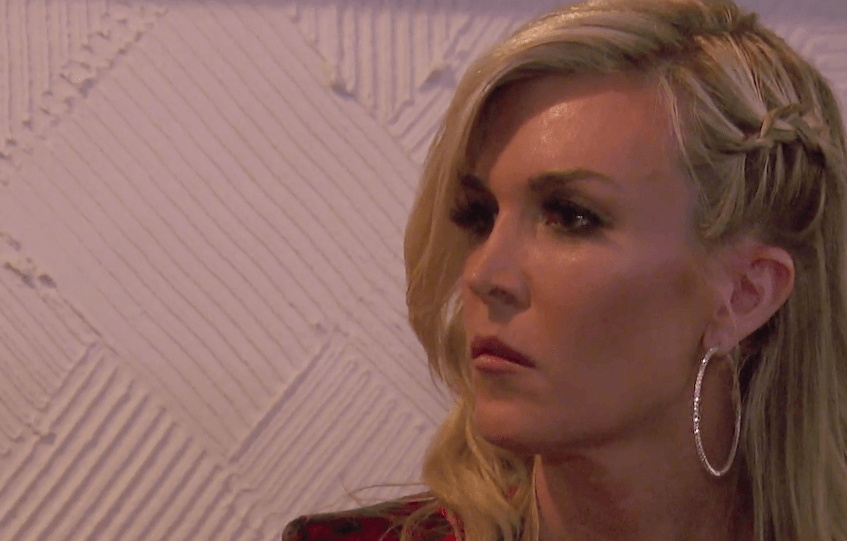 The Real Housewives of New York City launches with Luann de Lesseps strutting her stuff underneath her own Christmas cabaret marquee. She checks out the stage decor and is excited to host her friends and family for the special performance. Luann dishes about Ramona Singer's alternative event to her assistant, and he's aghast that Ramona is throwing a bash as a diss to Luann's fa-la-la-la-la.
We shift gears and join Sonja  Morgan and Dorinda Medley, who are checking into a branded facility to get their flank flab iced. This week's Bravo-merical soon morphs into a gossip sesh about Tinsley Mortimer and her controversial cash flow. Dorinda busts Tinsley for being a superficial blubber-baby, and Sonja adds that she needs to come clean about her real life, or get outta NYC.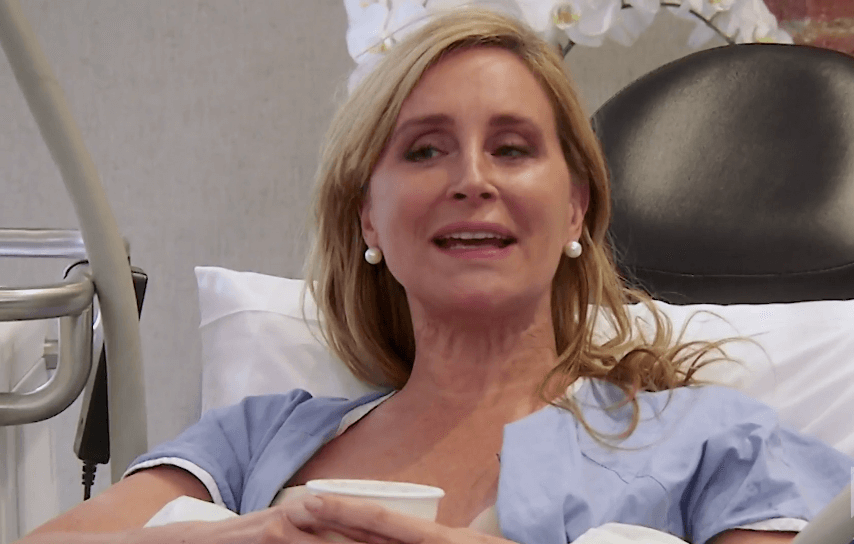 We shift to Bethenny Frankel, who's in bed and talking with Sonja about almost dropping dead after eating a fish flake laced bowl of miso soup. The anaphylactic shock experience was horrifying, and Bethenny is shaken by her brush with death. Bethenny's housekeeper comforts her through some frightened sobs, before we break for another frozen saddlebag commercial spot.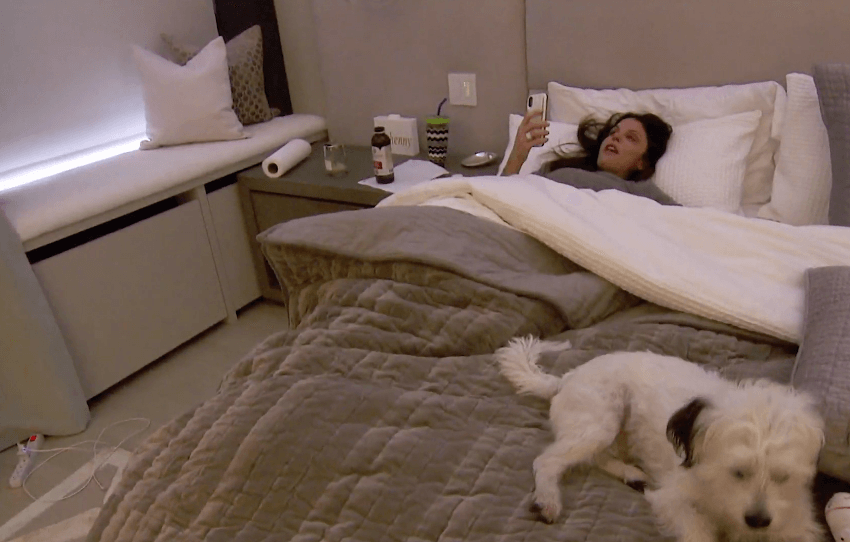 We catch up with Luann, who's in cabaret prep mode, and Dorinda, who's  meeting up with Tinsley at the Gramercy Theatre. Sonja and Barbara join just in time to browse Luann's chunky necklace/ prayer candle merch line. Ramona arrives at the site of Party B, and begins to assess the venue vibe. Ramona jabbers at the restaurant rep over party details because she's really into "aesthetics" — aka extra candles, lots of balloon strings and a couple of crooked cakes. The rep offers Ramona a job, preferably her's. John suggests a jump-out reveal upon Dorinda's arrival, and Ramona is delighted at the novel idea.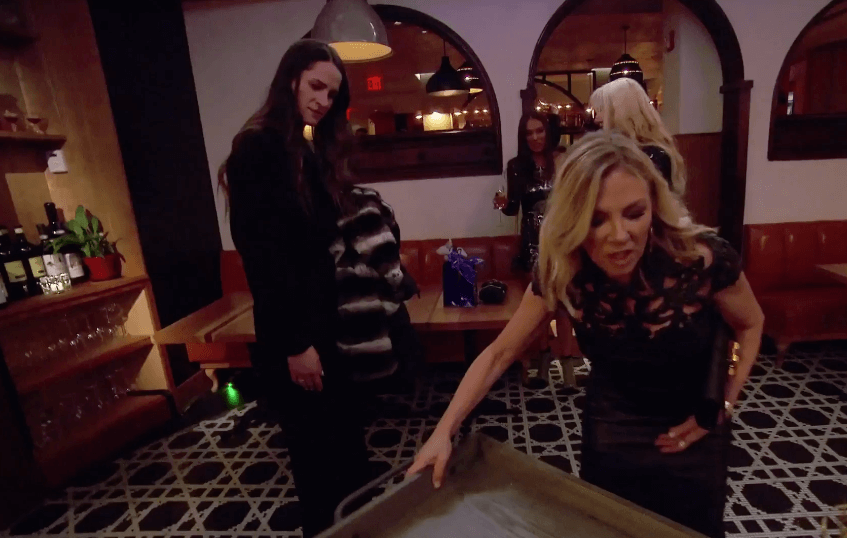 Back at the theater, the ladies are beginning to twitch, so Sonja sneaks backstage to give the Countess a nudge. Sonja reminds her about Bethenny's traumatic ordeal, and Luann reluctantly concedes that you can't really applaud if you're dead. Back in the waiting area, Dorinda insensitively asks Tinsley what a thawed out pooch feels like, rubbing Bambi's mom the wrong way. Sonja graciously invites the newbie along when she finally ushers the ladies into Luann's cramped dressing room. The cabaret star appreciates the flowers and well wishes, but is battling backstage jitters.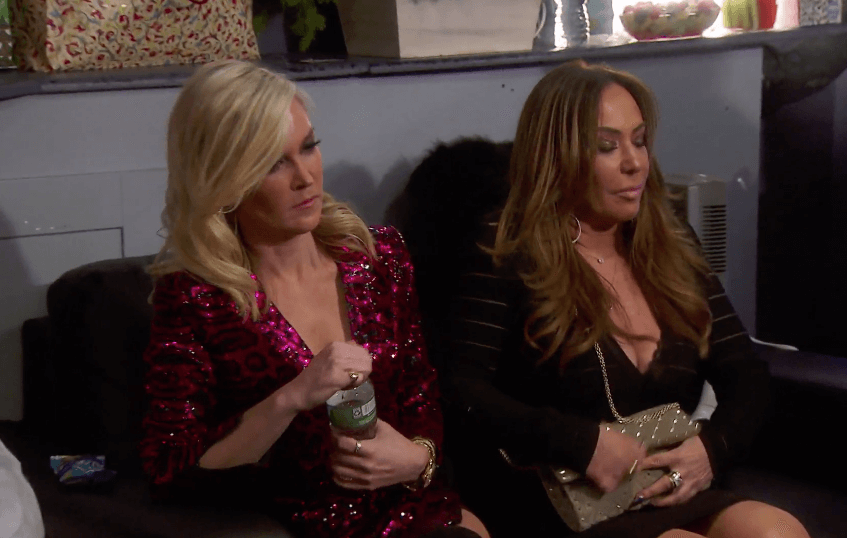 Luann grumbles to her hairstylist about clueless non-showbiz folk before shooing the ladies out of the crowded room. The trio chatters about Luann's mini-snub, while Barbara, who has taken her seat in the theater, astutely points out that Luann can't really sing. Luann makes her entrance and belts out a wobbly Jingle Jovani opener, and the crowd goes crazy.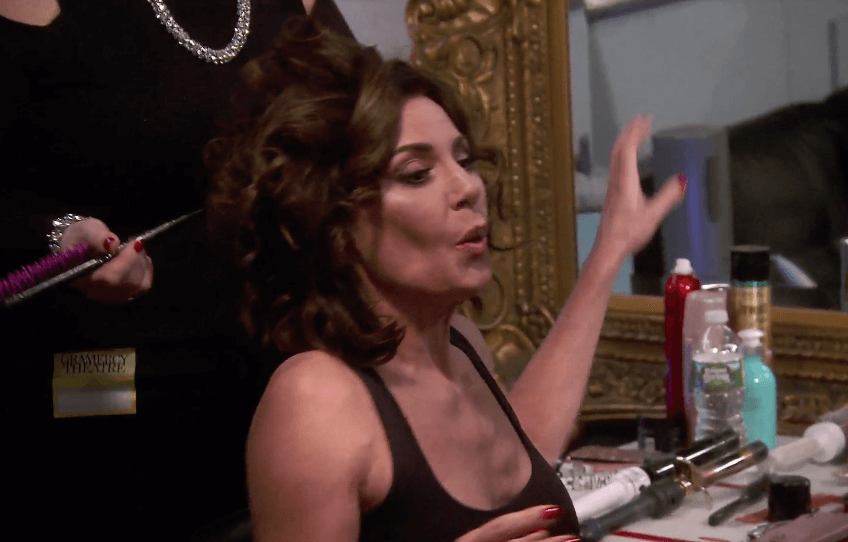 Meanwhile, Ramona is barking orders at John when Dorinda, Sonja and Tinsley make their entrance. The assembled crowd yells surprise and Dorinda is thrilled. She's happily stunned by Ramona's thoughtfulness, and doesn't connect her true motive for throwing the bash. Tinsley, however, is sensing an odd vibe and knows that trouble is brewing.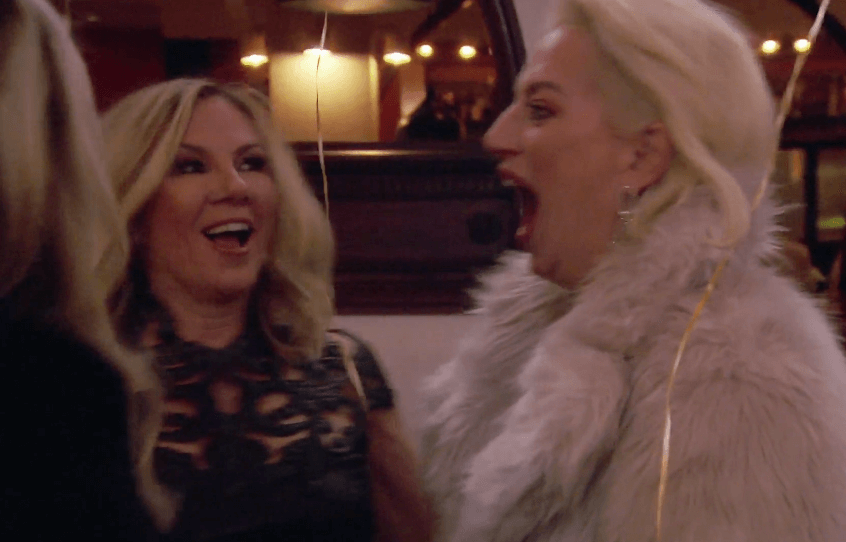 While Luann kills it with rehab zingers at the Gramercy, Dorinda accuses Tinsley of mixing it up with Scott behind their backs. Sonja and Ramona throw in with Dorinda, and Ramona's crazy eyes narrow at Tinsley's lame defense. Tinsley indignantly stands up to show her claws in protest, while Luann brings it on home with a raucous finale number. Luann brings down the house — and wins best party by a mile.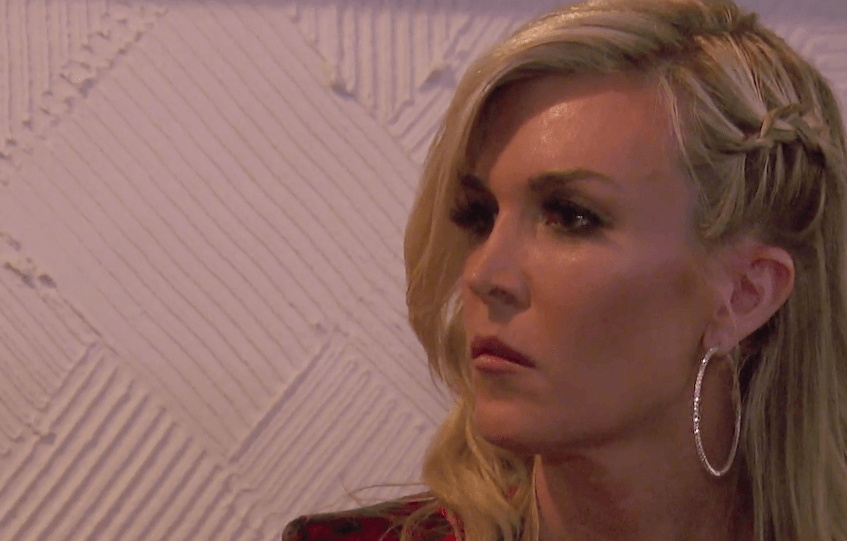 Bethenny Frankel's s'mores and whores shindig is next on the schedule, and the ladies are happily decked out like holiday hookers. Bethenny drives to the event while chatting to her driver, revealing that Dennis tried to yank her into the hereafter during her toxic fish collapse. Bethenny proclaims that all Dennis chatter will end in Season 11, before she makes her grand entrance dressed like a bony elf. The old whores greet their hostess, and Ramona can't believe that she's ending one season "in a good place" with the head B-I. A server cruises up with a bucket of oysters, and Ramona over-savors her first shucked suck. Sonja amps the gross factor when she links slurping a mollusk to Ramona's crusty relationship with good-time Harry.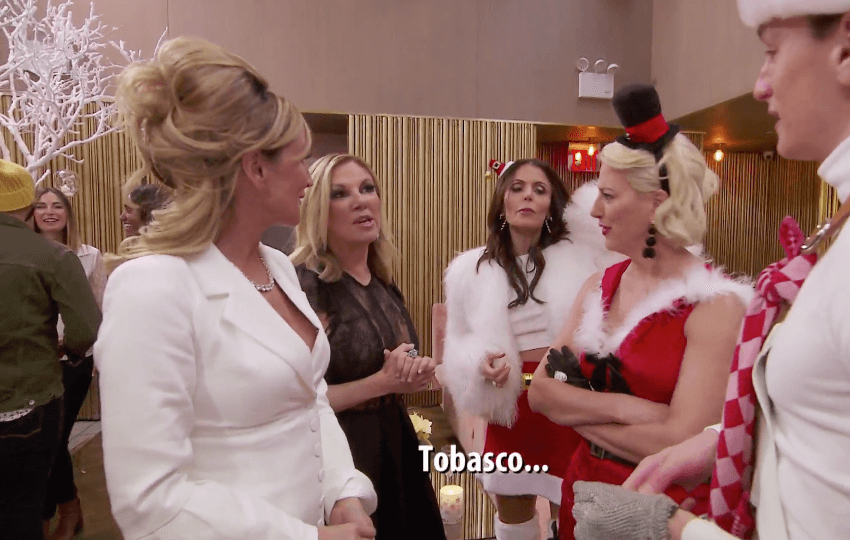 Ramona blasts Barbara for spilling the beans about Sonja's surprise party, so Bethenny reserves the first stripper romp for the disappointed birthday girl. The ladies jabber about Luann's tacky merchandise, and slam her ongoing diva act one last time. Luann enters on cue, and notes that Bethenny looks hot for being barely alive. Bethenny inserts herself as head scolder, objecting to Luann's dressing room brush-off, but Luann only rolls her eyes at the group's show-biz naiveté. Ramona slams her for hawking Holy-Lu candles, inviting yet another eye roll. Tinsley arrives, still bruised over the undercover dater accusation. Dorinda and Tinsley agree to never breathe the S-word again, a pact Dorinda mocks in a confessional spot. Luann goes in for a group hug, and reminds us all one last time that life is a cabaret, and she's livin' it! So there.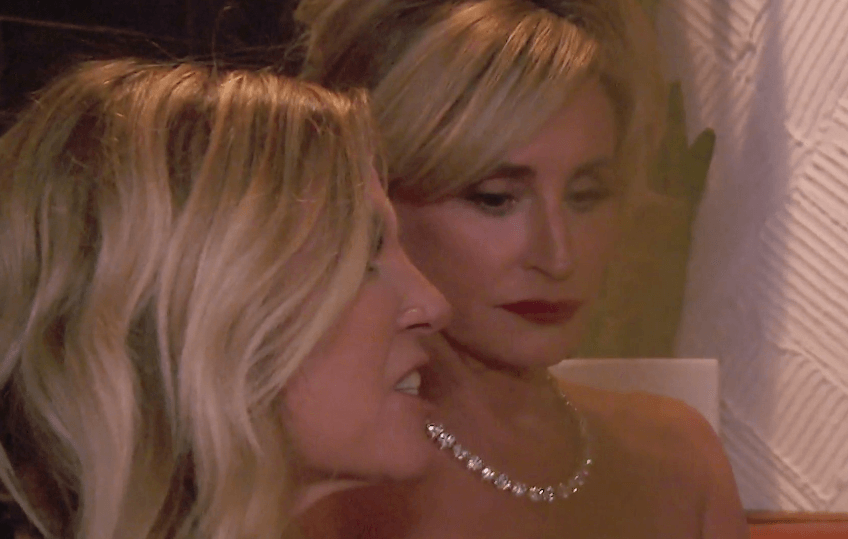 The ladies wrap the finale festivities by batting a piñata, and are happy to take out their frustrations on the brave paper soldier. Sonja flashes the crowd before the piñata spills a load of sex toys, and Ramona carts away all that her arms can hold. The sexy Santa brigade arrives with a cake, and the group sings Happy Birthday to Sonja. The birthday girl is touched, and is  even happier when she's touched by one of the holiday studs. The ladies frolic with the strippers while the cast wrap-ups roll. Ramona is still on the market, Sonja's townhouse is rented, and Bethenny is shacking up with her Boston beau. Tinsley will date anyone but Scott, Dorinda's shark perished in a Berkshires flood, and Luann is still killing her rocky probation as a cabaret smash. They officially end the season with a group photo — and we're off to the reunion in a flash!
Next week the Real Housewives of New York City reunion series takes off!
"Like" us on Facebook  "Follow" us on Twitter and on Instagram