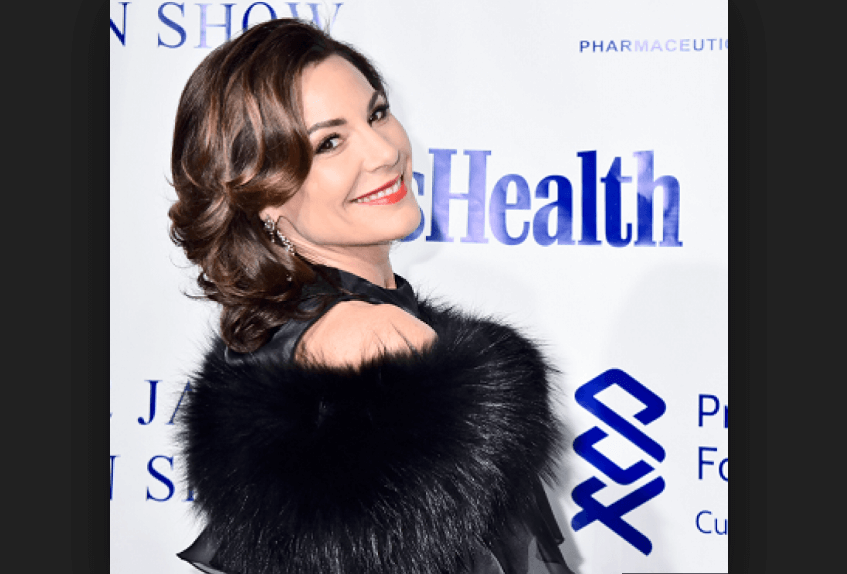 The cast of The Real Housewives of New York City show up to support Luann de Lesseps before she takes the cabaret stage on tonight's season finale episode — but Luann is less than enthused. 
In a preview clip of tonight's episode, Dorinda Medley, Sonja Morgan, Tinsley Mortimer and Barbara Kavovit shower Luann with flowers and compliments — but the star of the show just isn't into it. 
"These people don't realize, they have no idea," Luann remarks to her hair stylist. "They're going to have to go." 
"I'm not dressed, my makeup's not done, and I have to be mentally prepared," Luann says in a confessional spot. "Even at an elementary school play, the parents are not backstage 10 minutes before it's time to go on. So they need to get the f*ck out."
Luann eventually shoos them out of her dressing room — and the ladies are not feeling the love.
"I don't know why I spent the 30 minutes even coming here to see Luann," Dorinda complains. "I don't think she really wanted us there, did she?"
Fans know that the ladies have been shading Luann's cabaret star persona in recent weeks, and have repeatedly labeled her a self-absorbed diva. Viewers will watch snippets of Luann's Christmas show on tonight's finale, while most of the cast attends a party hosted and strategically scheduled by Ramona Singer.
"All of us were saying that we really didn't want to go to Luann's cabaret again," Ramona said during last week's episode. "We've already been there several times, we just want to do something where we can all have fun together. So of course I came up with the idea to plan a party. So, sorry!"
Press below to watch.
Watch the Season 11 finale episode of The Real Housewives of New York City — Thursday at 9 pm ET on Bravo.
"Like" us on Facebook  "Follow" us on Twitter and on Instagram