Exclusive
EXCLUSIVE: The Truth Behind Jim Marchese Not Paying For His Son's $65K College Because He's Gay!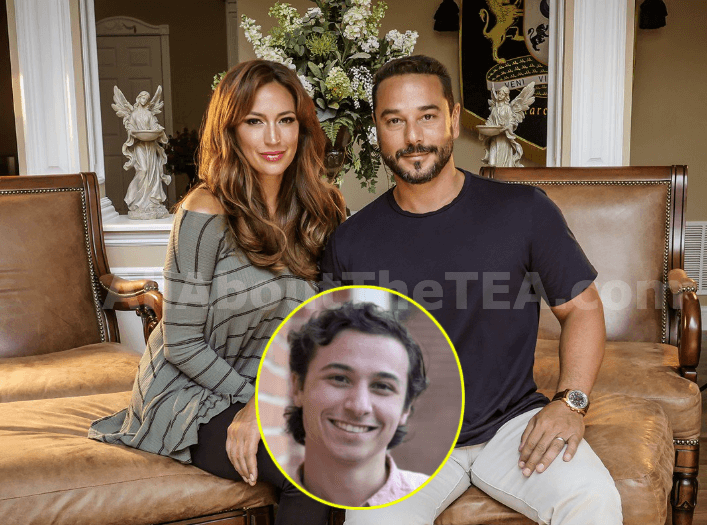 An unusual GoFundMe effort created by Michael Marchese, son of Real Housewives of New Jersey alum, Jim Marchese, has social media buzzing.
Michael, 19, says that he's being denied his college dream — and claims that his father and stepmother, Amber Marchese, are refusing to fund his education because he is gay. Michael is crying foul — and has turned to the crowdfunding platform for financial help. 
EXCLUSIVE: Teresa Giudice Allegedly Demanded 'RHONJ' Production Make Amber Marchese Look Unappealing To Viewers
A source close to the Marchese family has come forward to tell the backstory behind the teen's public outcry. Our source explained that the tension began when Michael stepped out of line at home.
"This all started after Michael was grounded for attending a teenage sex party and took his 14-year-old brother." The family insider told AllAboutTheTEA.com. " He exposed Sebastian to an inappropriately sexual environment." 
"After he was grounded and had his Range Rover taken away, Michael decided to leave the family home and move back in with his mother. Sebastian decided to follow," The source tells AllAboutTheTEA.com.
Michael alleged in his GoFundMe story that he was "removed" from his father's home, after he and his sixteen-year-old brother came out as gay. This claim is false — according to the insider.
"Jim and Amber did not kick the boys out of their home. This is 100% false. The boys left on their own, and never even told their parents they were leaving," explained the source.
"The boys enjoyed a very privileged lifestyle. They attended a $20k semester private high school — the best school in New Jersey," the insider  added.
The source revealed that Jim twice funded a pricey SAT prep course for Michael — but his son "blew off" the study opportunity both times.
Michael's stated goal is to attend Fairfield University — a $65k a year school. The teen's public plea leaves out a key detail — that his father and stepmother offered to finance a more affordable college option. 
"Michael's professional goal is to become a teacher. Jim and Amber have offered to pay for a less expensive university — but Michael refused their offer," revealed the family insider.
The family contact added that the former Bravo couple is emotionally broken.
"Jim and Amber are heartbroken. They have reached out to the boys several times."
Jim Marchese spoke to Radar about the scandal and says he's "not against the lifestyle."
"The school is an utter waste of money," Jim tells Radar Online. "I offered to pay for part of Rutgers or another state school. I have three other children. No way that school is worth it. He wants a private school. He doesn't want to go to a state school."
Jim continued, "He was not cut off. He made the decision to move in with his mom. He's nearly 20 years old. He can live wherever he wants."
He admitted he has "no relationship" with Michael or his younger son Sebastian, 16.
"Despite his comment that he wants a relationship, he's done everything to block that relationship," he claimed.
We will continue to follow up on this story. The Real Housewives of New Jersey is currently filming.
"Like" us on Facebook  "Follow" us on Twitter and on Instagram