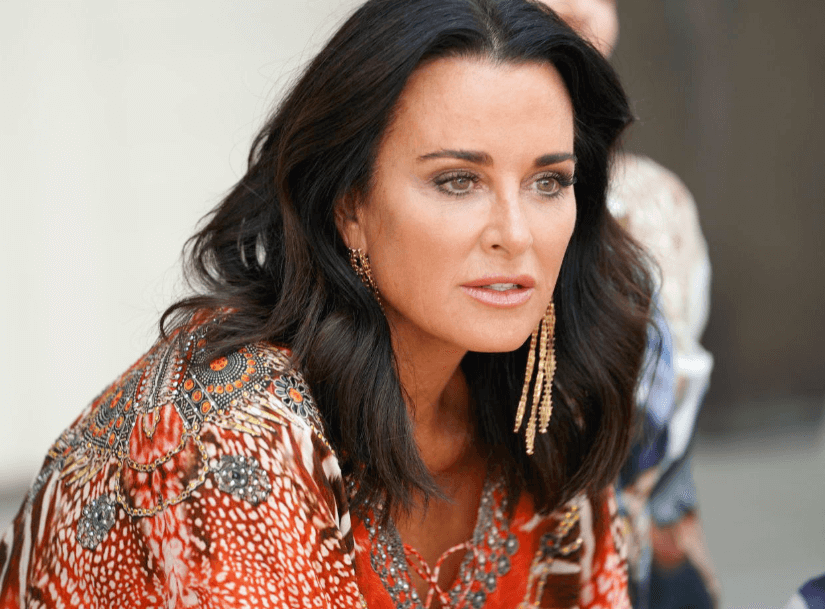 Kyle Richards now claims that she has nothing but respect for Lisa Vanderpump despite accusing her once close friend of lying about #PuppyGate.
"I always wish Lisa the best," the Real Housewives of Beverly Hills star tells ET's Katie Krause. "I know that she may not feel that, because of everything that's gone on this season, but I have a lot of respect for Lisa. I care about her very much. You know, we had a lot of fun together, and I really wish her the best! I think she's amazing at what she does with her restaurants and bars, so I wish her continued success and health and happiness."
"That's how I really feel, so hopefully that's the high road," she adds. "If I felt otherwise, it would be a very low road."
The former friends haven't spoken since last fall, after Lisa stopped filming The Real Housewives of Beverly Hills and cut off communication with the entire cast over drama involving a dog that Dorit Kemsley adopted from Lisa's rescue, then gave it to a kill shelter.
Lisa Vanderpump officially stepped away from the hostile work environment and did not attend the reunion. Her departure stems from being the target of bullying and harassment from her former Real Housewives of Beverly Hills costars. 
"I don't know," Kyle offers when asked if Lisa's really done with the show. "I don't know. I think she's done for now."
Kyle says she understands why Lisa quit the Bravo reality series.
"We all [think about it]," she says. "That's why I say you just, you never know … Honestly, each year you think, 'I mean, could I really hang in there another year?' But there's a lot of fun we have, too, you know? I think you've seen on the show this season, even though it was drama, there was also a lot of fun. I mean, the last episode was crazy, crazy ridiculous, but we laughed a lot, too!"
As for what's still to come this season, Kyle promises some unexpected twists.
"There's just a lot going on with the women and our relationships, and the show is really strong still," she notes. "I think this is a crazy, crazy season and, you know, it's kind of crazy to the very end. It ends on a crazy note, too!"
Kyle describes as "brutal," and said it was like war.
"If I had to pick one word, I'd have to say 'brutal,'" Kyle shares. "It's the worst. It's like, I mean — whoever came up with that is really… I need to find out who that was, because it's really tortuous for everybody!"
"It was the longest reunion we've ever shot," she continues. "It's not fun to do that. And even though there's a lot of women that are getting along and are very close right now, there's also a lot of other stuff going on, obviously. So, no one wants to relive it."
Watch the full interview below.
The Real Housewives of Beverly Hills airs on Bravo, Tuesdays at 9:00 p.m. ET.
"Like" us on Facebook "Follow" us on Twitter and on Instagram