Exclusive
EXCLUSIVE: 'To Have and To Hold Charlotte' Star David Hands Talks Rocky Marriage and Reality TV Drama!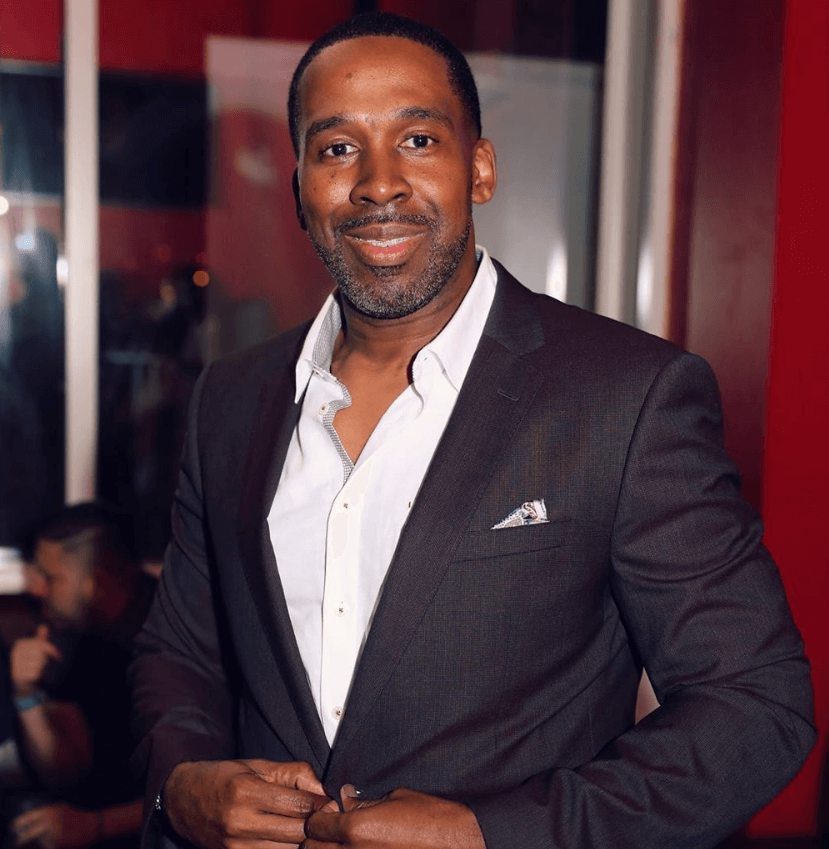 Sharing His Side!
To Have and To Hold Charlotte is one of OWN's newest guilty pleasures right now. There's drama, shade, and a whole lot of love going on with this crew of couples.
Married couple, David and Tyyawdi Hands have been married for 11 years and have two children. They also both have very successful careers in law — she's a district court judge and he's a lawyer. However, from the moment we met the couple this season we learned that things are not all so perfect in their private lives. The couple have been going through a rough patch for a few years and have now decided to try living separately for a period of time.
 [starbox] 
AllAboutTheTea.com caught up with David Hands to get his take on everything going on this season thus far. What did he have to say? Read our exclusive interview below to find out:
Why did you decide to put your marriage out on reality television for the world to see?
David: "We agreed to do reality TV because we wanted to show a dynamic that is common in a lot of marriages. We were in a serious rut and having great difficulty pulling ourselves out of it. It was our belief that a lot of married couples could relate to the issues we were facing and we wanted to give some insight into how we chose to handle our difficulties in a healthy way." 
Throughout the process did you ever second guess your decision?
David: "I second guessed my decision all of the time.  Some days I really did not want to film. But, as I pushed forward, I really started learning a lot about myself, my wife and my family." 
Why did you originally decide to try the "nesting" situation?
David: "Once my wife and I decided that a separation was needed, we wanted to lessen the stress that a separation would have on our children.  I agreed with the 'Nesting' concept because it was the more considerate option for our children.  'Nesting' is a uniquely child-centered separation. Rather than the parents' needs being primary and the kids living in two separate houses, the children remain in the family home while the parents move in and out.  It is a sensible short-term solution as children experience much less disruption in their lives and routines than having to abruptly adapt to completely new living arrangements." 
What was going through your head when you saw Ty's ex at the Pulley's pizza party?
David: "My first thought was…'What the Fuck is going on here'. I knew that there was a possibility that Carl would be there because he is friends with Darhyl and Christine but I was still surprised that they would invite him given our current marital state… I don't have any problem with Carl. He dated my wife before I even knew her. We are actually cool. Still, to have him there and try to discuss our marital issues in his presence was uncalled for and disrespectful."  
What was going through your head when everyone was coming at you with their opinions about your "nesting" at the pizza party? Who do you think was most in the wrong with that situation?
David: "First, I was pissed that they would bring up our relationship at the party. Second, I was even more pissed that they would do this with Ty's ex being present. Third, I was the most pissed at my dumb a$$ for even attempting to answer everyone's questions. I put the blame on my boy Darhyl for starting the line of questioning. I also wasn't a fan of Christine saying we won't work. But, we are mature adults and I'm sure we will work through these issues." 
Out of the group, which of the men are you closest with?
David: "Although we are all pretty tight to this day, I would say I am closest to Yandrick because I have known him longer than any of the other guys." 
On Saturday's all-new episode, the couples celebrate "Spanksgiving" and things get SPICY for everyone involved. Press play below to watch a sneak peek.
To Have and To Hold: Charlotte airs Saturday nights, at 10 pm ET, on OWN Network.
"Like" us on Facebook  "Follow" us on Twitter and on Instagram