Real Housewives of Atlanta
Apollo Nida's Fiance Sherien Almufti Blames 'Jealous' Parole Officer For His Prison Return — Says Her Man Did Not Violate Parole Rules!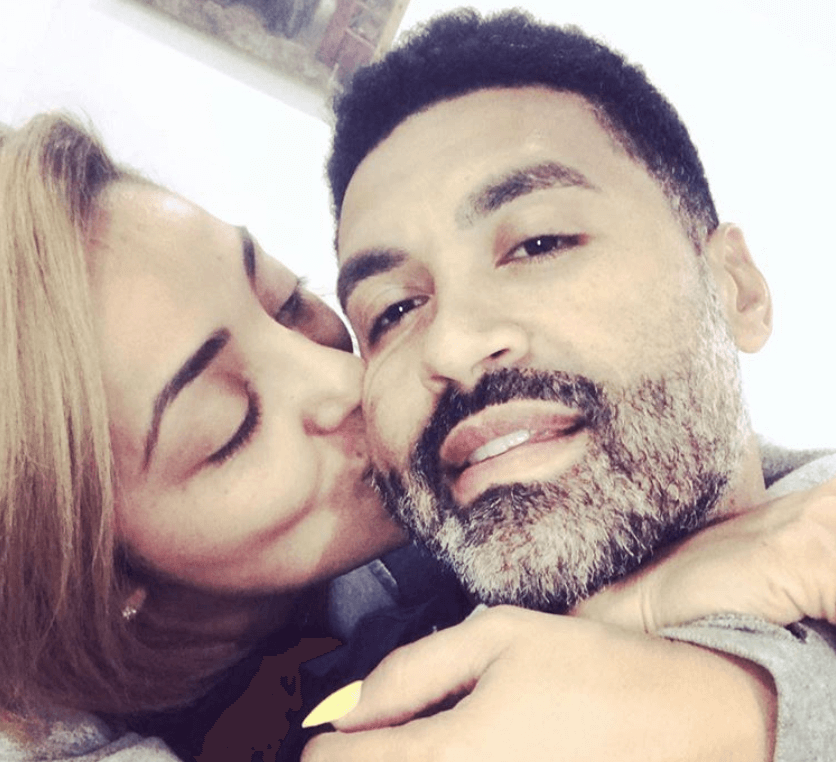 Apollo Nida was sent back to prison on June 4th and his fiance, Sherien Almufti, is slamming his parole officer for the deed!
Just nine days after the Real Housewives of Atlanta alum was released from federal prison on June 4 — he was returned to prison for violating a "technical requirement" of his release. But his wife-to-be swears he didn't violate halfway house parole terms — she's calling it a 'crime against a black man in the system.'
According to Sherien Almufti, Apollo's parole violation is the act of a 'jealous' parole officer, who 'will die mad.' She took to Instagram to blast the law enforcement officer in a scathing rant. "They can't stop us babe!!! For those who are confused @apollonida03 didn't violate a goddamn thing. Another crime against a black man in the system. Jealously is a disease and his PO will die mad!!" Sherien, 36, captioned an Instagram photo of herself kissing Apollo on the cheek on June 14.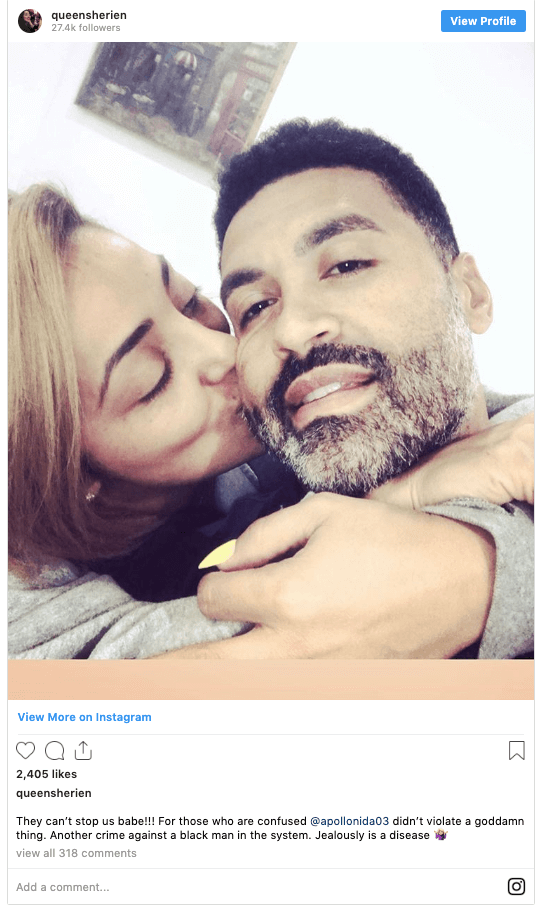 One fan advised Sherien that posting on social media could impact future legal proceedings of Apollo's case.
"No shade baby girl but you shouldn't comment on an ongoing case. It could make matters worse for him. However I hope justice prevails for both of you. Sending prayers," one user wrote.
Apollo Nida , 40, was living in a Philadelphia halfway house before being shipped to a Philadelphia Federal Detention Center. Now he'll have to finish serving the remainder of his sentence in prison until October 15, 2019.
How do you feel about Sherien Almufti defending her man? Sound off in the comments below!
"Like" us on Facebook  "Follow" us on Twitter and on Instagram