Real Housewives of New York
'RHONY' RECAP: 'You're A Sicko!' Bethenny Frankel EXPLODES On Luann de Lesseps & Drags Her For Filth In Miami!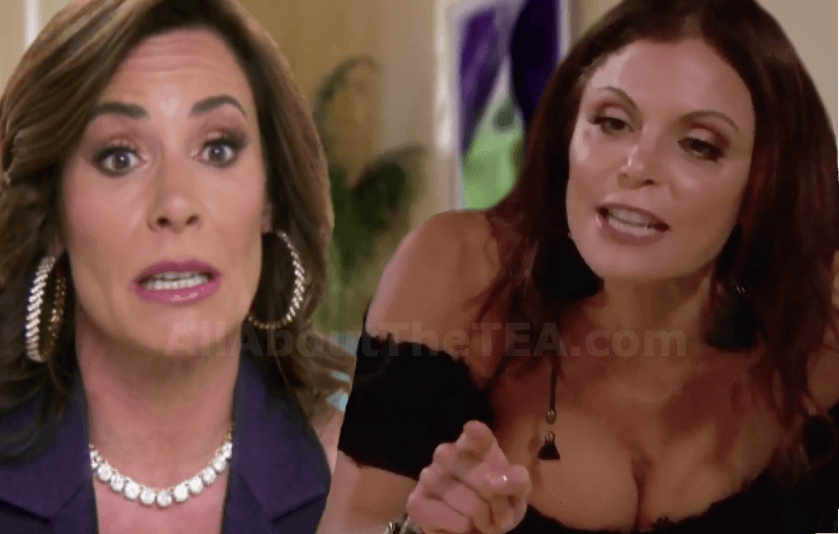 The Real Housewives of New York picks back up in Miami, where Bethenny Frankel and Tinsley Mortimer are discussing Tinsley's latest baby daddy prospect and plotting Bethenny's next showdown. The duo agrees that Sonja Morgan's drunken antics need to be addressed, especially because she's really putting an unnerving damper on Bethenny's fun. Bethenny confronts Sonja about her post face-plant performance, which Sonja plays down as a high drama  laugh. Ramona Singer points out that one less drink would have squelched her dramatic impulses, but Sonja believes that Bethenny is overreacting because of her first bombed blooper.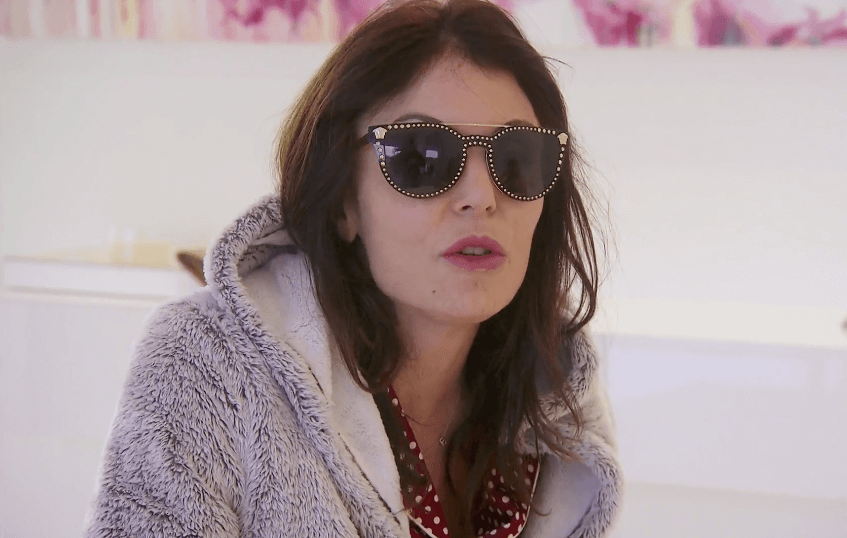 Bethenny nudges Sonja to accompany Luann de Lesseps to an AA meeting, and Ramona breaks out in enthusiastic goosebumps. Luann is thrilled that Sonja is joining her alkie team, and everyone's happy that their co-star won't be peeing in their luxury bathtub. Sonja calls out Luann's judgey joy, but agrees to reluctantly obey Bethenny's command.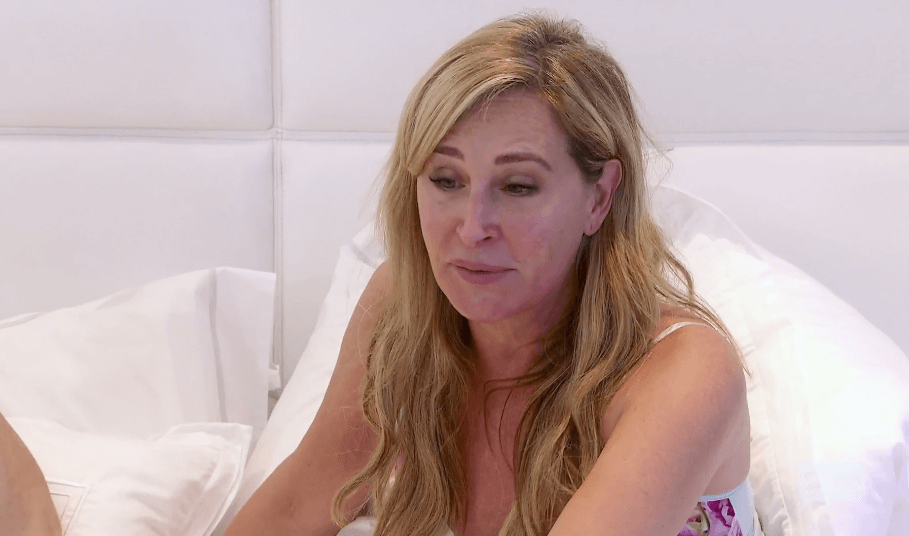 Ramona later butts into Tinsley's pre-romance, so she retaliates by exposing a revolting face-sucking photo of Ramona and good-time Harry. Sonja busts onto the scene dressed for her own good time, so Luann advises her to put on something a bit more demure for the meeting. Barbara Kavovit seizes the moment to abruptly insert herself, but Ramona shoots down the cast downer's cry for attention. Everyone agrees that Barbara is a dud, so she offers to leave Miami early. Barbara continues her relevance roll by crying over being the odd gal out, so Bethenny gives her a lukewarm pep talk while Sonja shades Luann's bossy sobriety motives.   
Things perk up when the girl party shifts to an upscale pool, and Sonja, fresh from the meeting, proudly dishes the news that she almost scored a cute date. She quickly tones it down and declares that the meeting didn't do it for her — because she feels badly for the people struggling for sobriety. Luann and Sonja join the other ladies, and Sonja announces that Luann  is a self-help stage hog. Sonja begins to prattle about sand, water and unacceptably placed buckets, and starts to fall apart. She breaks down in tears, and begins to spin into an anxious tizzy over some rogue puddles.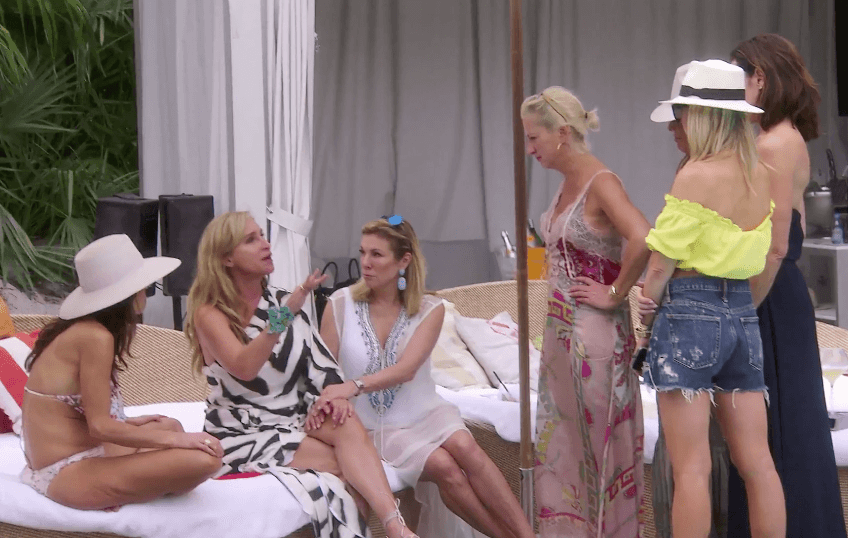 Sonja finally admits that the AA meeting unnerved her and ignited her emotional side. Sonja feels sad for the down and out, a demographic which apparently includes all NYC subway riders. Sonja doesn't understand how Luann can rock the AA spotlight, when she only feels sadness. Bethenny tries to get her in touch with her own tipsy fear, but Sonja only admits that her life is a lonely sort of bliss, occasionally marked by overwhelmed panic. Bethenny decides that taking the truffle fries to go is the solution, and Luann suggests a nice swim. Dorinda blasts Luann's suggestion as inappropriate, donning a strange clip-on pony in her interview spot. Luann is busted for being an insensitive swimmer, but she believes that Sonja is faking her post-meeting meltdown.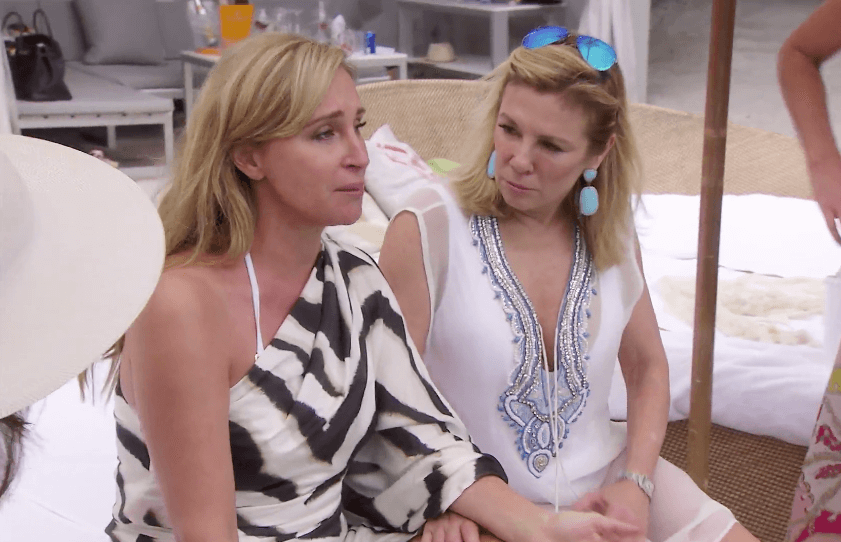 Sonja, fueled by the group approval, continues to rant and and rave about her jarring self-help experience until Bethenny orders her to can it. Things only get worse when they discover that the staff didn't deliver on the fries. Luann has withdrawn from the group, and the ladies don't appreciate that she's snubbing the multiple cast breakdowns. While the gals enjoy their lunch, Luann checks out her local cabaret poster and basks in her upcoming South Florida fame. Meanwhile, Barbara begins to see the light, and starts to cautiously bash Luann as a self-absorbed diva. The ladies cheer her on, and Barbara finally feels connected to the popular girls. Luann eventually returns to the house, and Sonja and Dorinda immediately challenge her for abandoning the group. Luann shades Sonja's hyped emotional collapse, and labels her an attention monger. Sonja admits that she was rebelling against being shoved into the meeting, especially while wearing a boring t-shirt. Luann nails her for kowtowing to Bethenny, and they argue about balancing genuine compassion with obnoxious egos. They finally agree that Luann is the biggest diva, before hugging it out.
The ladies are prepping for their next boozy dinner, and Bethenny nails down a pre-dinner date between Tinsley and her contact, Brett. A rumor begins to circulate that Luann is miffed about a tardy massage, so Ramona checks in just in time to hear Luann confirm her crabbiness. Meanwhile, Tinsley is sloppily sharing her favorite mugshot anecdote with Brett, throwing in a barren uterus goody for good measure. The ladies arrive at the restaurant in time to see Tinsley and Brett swapping spit, and Tinsley soon debuts a new couple selfie. Luann makes her entrance, repeating her complaint about being last in line for a makeover. Barbara decides to cash in on the peer encouragement and confronts Luann about her lack of reciprocal support. Barbara tries to communicate her feelings, and Tinsley slurs her approval. The cast is amped and ready to lay into Luann — and Luann is onto the plan. Bethenny begins to hammer her with questions, tapping into her own frustrated grief over the overdose death of her part-time beau.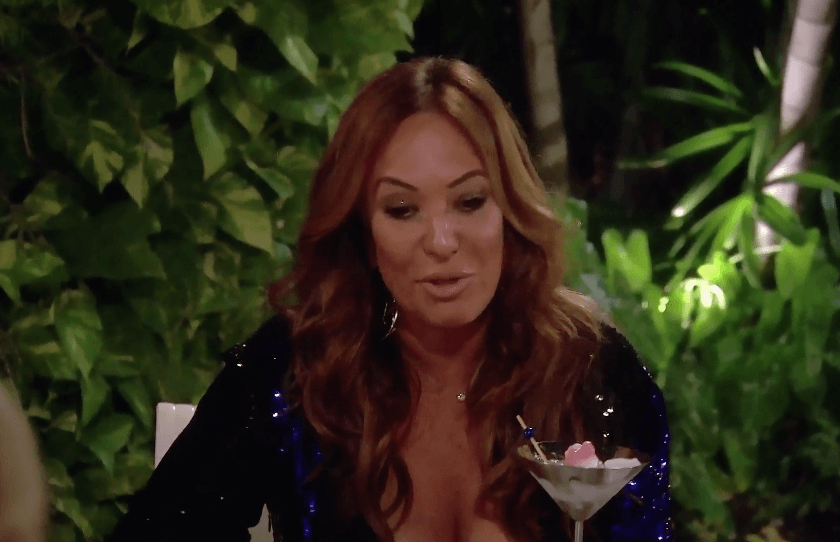 Bethenny blows, and blasts Luann for being hopelessly self absorbed — while the others nod in frightened agreement. Bethenny is incensed that Luann did not offer comfort after Dennis' death, and gasps out the  frustrations shared by many in the group. Ramona cosigns her new soul sister, babbling her emotional two cents in Luann's direction.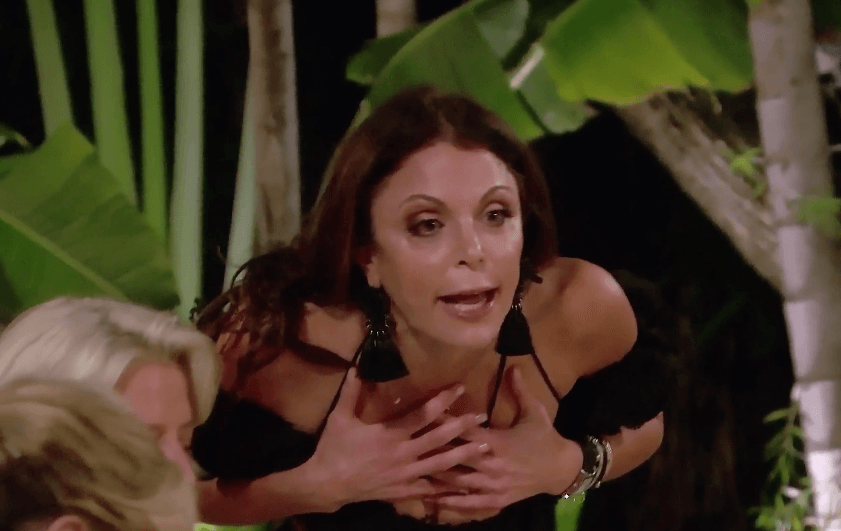 Luann would rather gaze in her mirror than hang with her critics, and they have had it. Bethenny spills scalding tea about the off-season intervention, and it's clear that she went above and beyond to save Luann from herself. She busts Luann for ditching a gifted rehab stay early, and putting her showgirl career before her own sanity. Her gasps soon turn to hyperventilation, but she manages to belt out a final guttural shriek before dissolving into sobs.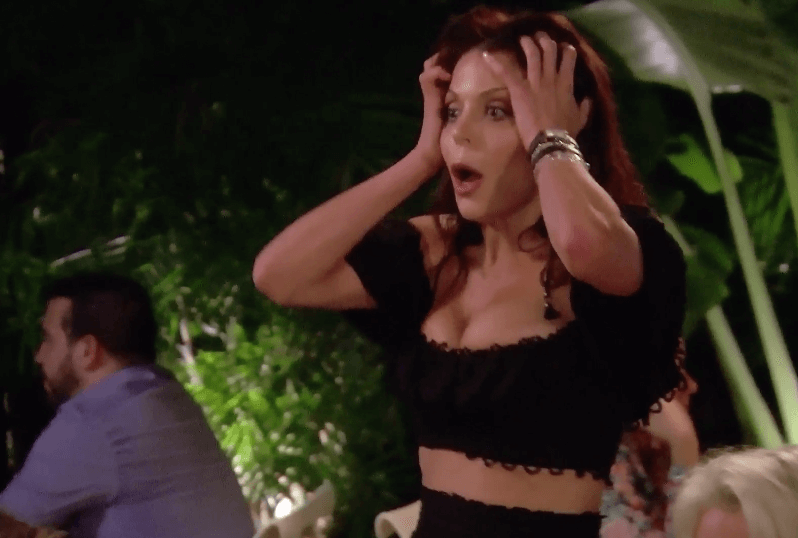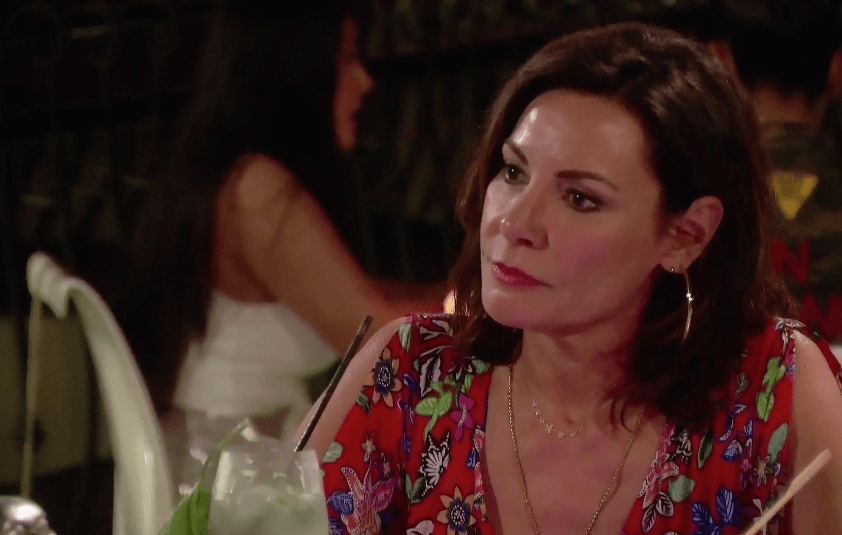 The Real Housewives of New York moves to Thursday next week — where Bethenny's crackup continues.
"Like" us on Facebook "Follow" us on Twitter and on Instagram