Southern Charm
Kathryn Dennis' Criminal Past Gets Blasted By Her Senator Boyfriend Joseph Abruzzo's Ex-Wife!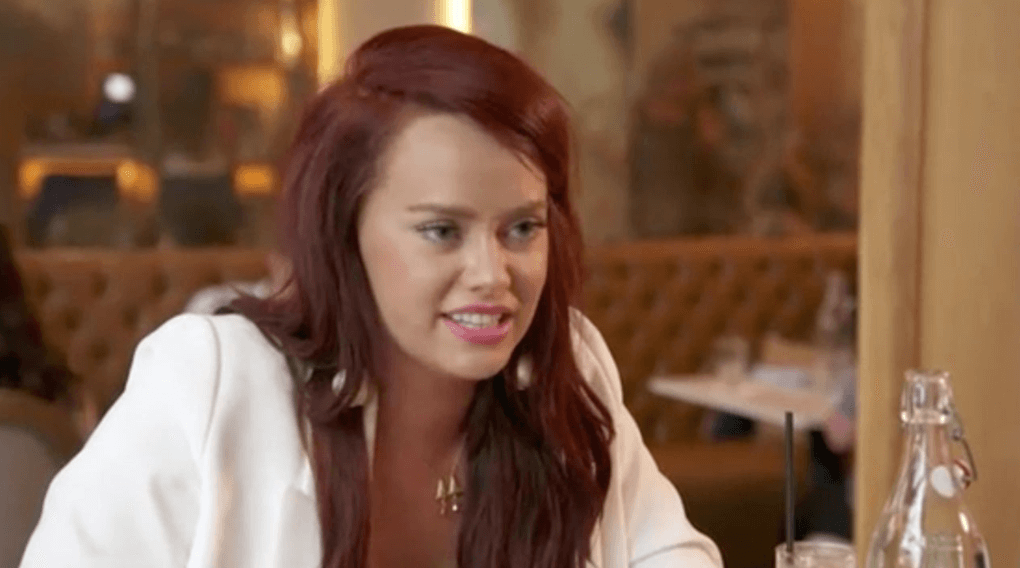 Kathryn Dennis dished the deets behind her budding romance with Florida politician, Joseph Abruzzo, on last week's episode of Southern Charm — but crossed the line with Abruzzo's ex-wife.
Kathryn confirmed that she was in a relationship with Abruzzo to Naomie Olindo — and fired a shot at her beau's ex, Brandy Abruzzo.
"I'm actually dating someone," Kathryn said. "Apparently I have a type — he's a senator."
In 2017, Brandy Abruzzo accused the former Florida state senator of abuse, and labeled her husband a "scam artist and a narcissist" on Twitter. She also exposed recordings of nasty phone exchanges, later deleting the audio and the tweets. Abruzzo denied Brandy's allegations, and later told the Sun Sentinel that he did not defend his Florida House seat in 2018, because he wanted to spend time more time with his son.
In 2011, Brandy was arrested on a domestic battery charge, but prosecutors ultimately dropped the charge.
Kathryn quipped that Brandy "had a mugshot like Thomas [Ravenel]" during her sit-down with Olindo — and Brandy clapped back on Instagram. Brandy fought fire with fire — and used Kathryn's own mugshot as ammo.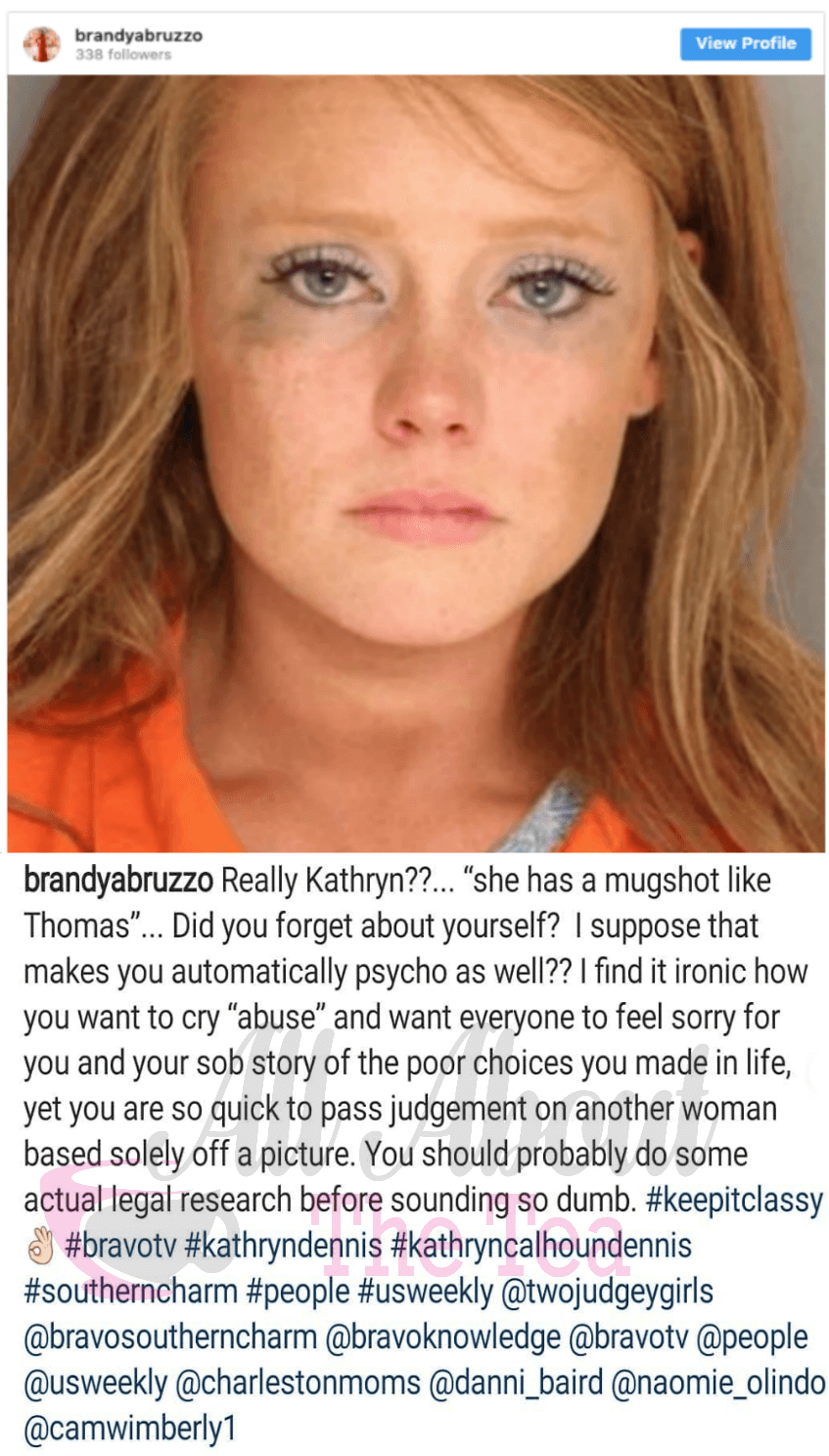 Brandy scored support from social media onlookers, who pointed out Kathryn's hypocrisy.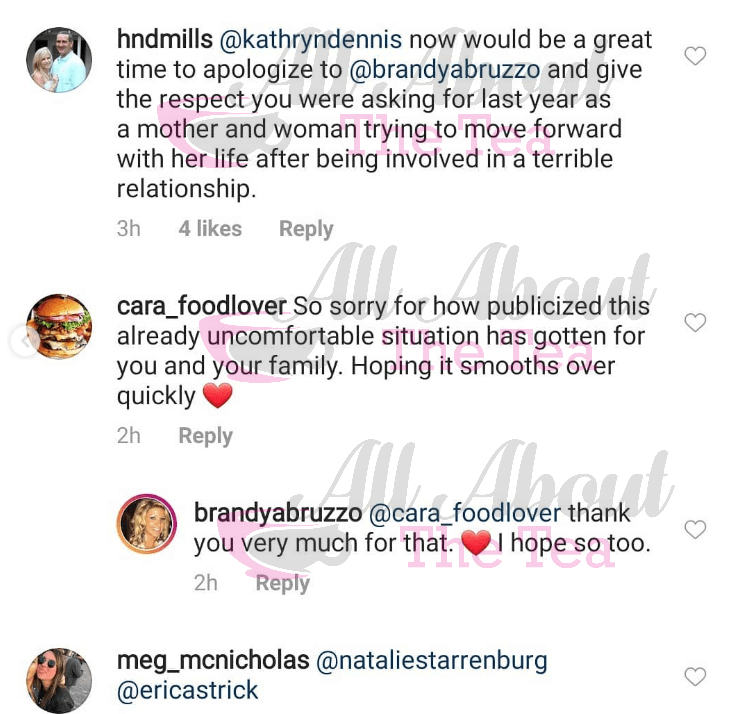 Abruzzo said in a statement to People that any Southern Charm shout-out was just "an attempt to add more drama."
Fans know that Kathryn and Abruzzo have since split, and Kathryn is now dating singer, Hunter Price.
Catch Southern Charm, Wednesday nights at 8 pm, ET, on Bravo.
"Like" us on Facebook  "Follow" us on Twitter and on Instagram