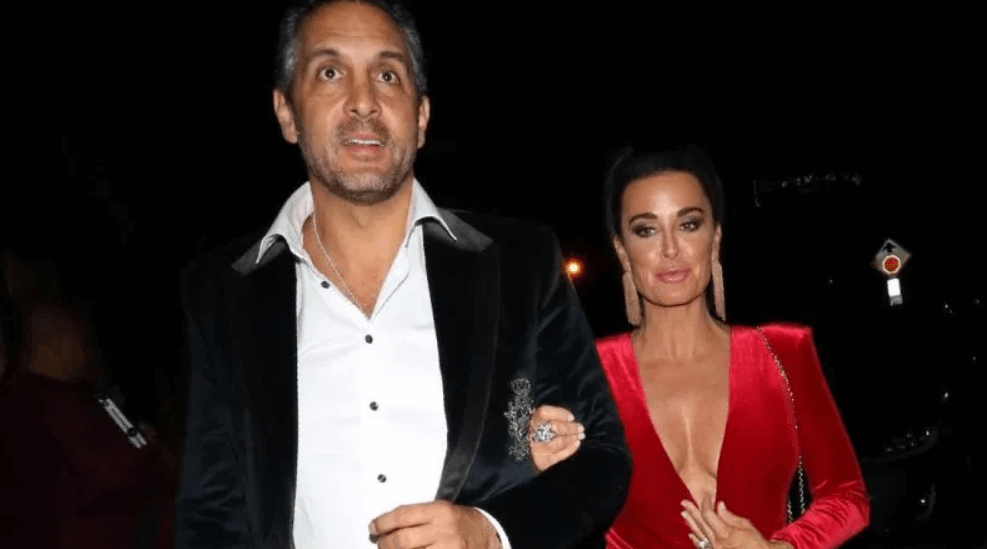 Kyle Richards' husband's shady lawsuit over the sale of a $32 million Malibu mansion has now dragged her co-stars into the courtroom.
According to court documents obtained by The Blast, the man suing Mauricio Umansky and his company has informed the court he is after "communications with any of the performed, producers, directors, writers, or any other persons affiliated with the 'Real Housewives of Beverly Hills' television show related to the property or this action."
The Real Housewives of Beverly Hills cast attended a mansion party during Season 7 — apparently, the home is at the center of the lawsuit. 
Dorit Kemsley, Lisa Rinna, Erika Girardi and Lisa Vanderpump all attended the "Great Gatsby" themed soirée, hosted by Kyle and Mauricio. 
Kyle Richards' husband is being accused of selling a client's Malibu mansion to himself for $32 Million  —  then reselling the home (a year later), at a profit of $37 million.
The Real Housewives of Beverly Hills star is being sued by Sweetwater Malibu LLC, the company that owned the home at the center of the lawsuit, according to court documents. Sweetwater Malibu LLC accuses Umansky and The Agency of having violating duties as a real estate broker.
"This case involves brazen breaches of fiduciary duties by a high-end real estate broker and his firm the Agency, who were hired to sell a multi-million-dollar Malibu estate owned by Sweetwater." Court documents read.
"violated virtually every one of these duties, by engaging in blatant acts of self-dealing, earning secret profits, and both failing to disclose and outright misrepresenting material facts."
The plaintiff believes the cast, producers, writers may have information relevant to his fraud case against the real estate agent. He also wants Mauricio to turn over all "documents and information related to Defendant's use of the property including for parties and television."
In 2016, a man named, Mauricio Oberfeld, in conjunction with Mauricio Umansky, acquired the property for a massive discount — just $32.5 million. They bought it straight from the U.S. Justice Department, which had seized it from the previous owner, Teodoro Nguema Obiang (he was once linked to Porsha Williams), the son of Equatorial Guinea president, Teodoro Obiang. Obiang was accused of using funds pilfered from his home country to pay for the house.
According to the seller, Mauricio did not inform Sweetwater Malibu LLC of much higher offers that were made prior to the sale of the mansion. Mauricio also hid the fact that he partnered with the buyer to purchase the property. 
One year later, Mauricio sold the home for $69.9 million, at a profit of $37 million.
"Like" us on Facebook "Follow" us on Twitter and on Instagram