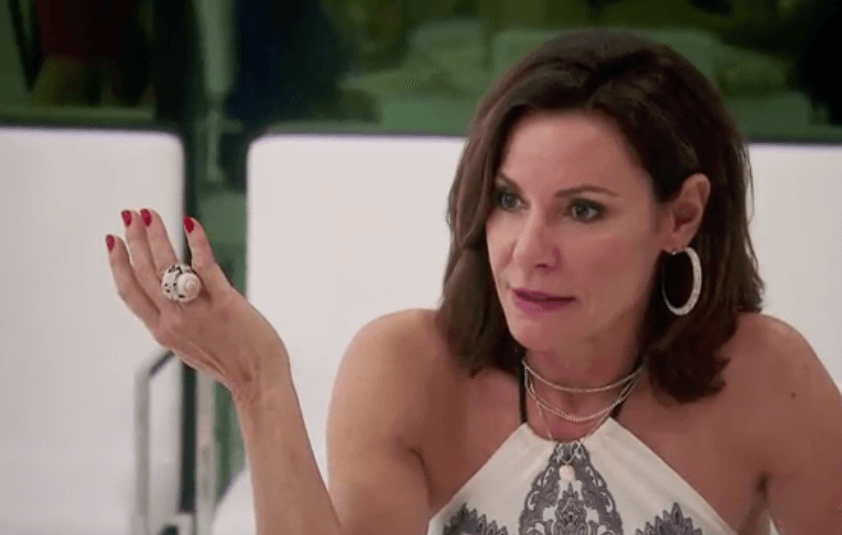 Luann de Lesseps appeared on the Real Housewives of New York  After Show this week to dish on Sonja Morgan's sloppy drunkard behavior displayed in a recent episode.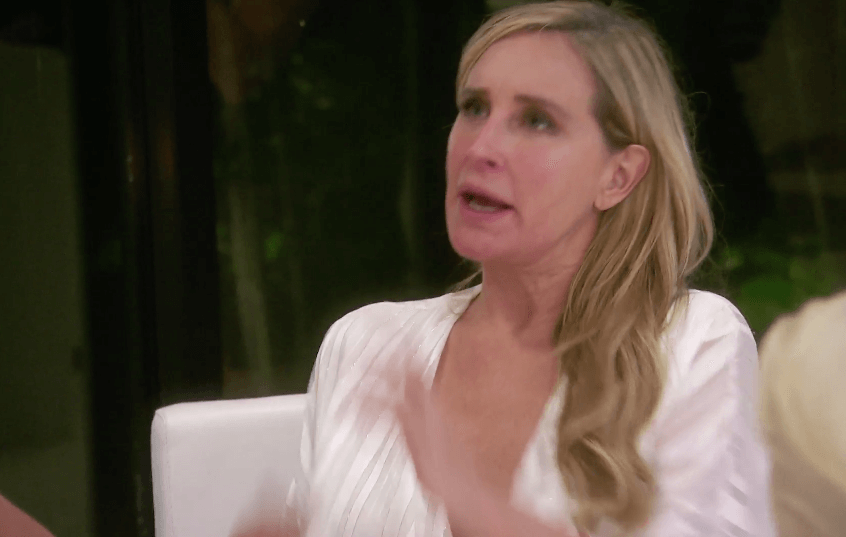 As fans know, Sonja Morgan was smashed during the girls weekend in Miami and blasted Luann's diva attitude and for spreading gossip that Sonja's "on something." Sonja showed up unannounced at Lu's cabaret rehearsal a few days prior, and was very talkative. Lu mentioned to the other girls that she felt Sonja could be taking pills, but Sonja denied she was doing anything other than drinking alcohol and being herself.
The Countess weighed in on Sonja's drinking habits while doubling down on the accusation that Sonja's is popping pills.
"When I referred to Sonja taking drugs, I'm talking about popping a Xanax once in a while," Lu said during Wednesday's "After Show." "It's quite possible Sonja could be on something. The whole world's on something, right?"
"I mean, it was above and beyond Sonja," she continued. "She just wouldn't stop talking. She was taking over the whole rehearsal. It was a disaster! My musical accompanist, Billy Stritch, was like ready to leave because he can't work in that kind of environment. Sonja was talking nonstop, she was moving around, she was being very disruptive. We can't work like that."
"It's hard enough for me to stay sober, and then to have to witness this being sober is just very hard," Lu said of Sonja's behavior in Miami. "I've been around a lot of drunk Sonja in the past, and it's not easy because you have to put her to bed, you have to take care of her. It's not just, 'Haha let's have a good time with Sonja!' There's a lot of care that goes into this project after."
Watch below.
After Luann's 2017 drunken arrest in Palm Beach, she "decided to seek professional guidance" and checked into a rehab for alcohol treatment. She reentered treatment in July 2018 — she claimed her relapse was triggered by her kids' and ex-husband's lawsuit against her, which alleged that she was supposed to set up a trust fund for the kids when she sold their family home.
"I think she's projecting a lot what she's learning in her meetings," Sonja said on the "After Show" to Dorinda Medley, who replied, "That's not true because the meetings aren't about that. The meetings are about humility, about taking responsibility, not pointing the finger, worrying about your own garden and not worrying about others."
"You don't throw stones when you live in a glass house," Dorin added.
"I went to visit her while she was [rehearsing], and I thought she'd be happy to have a visitor for 15 minutes — and I am myself!" Sonja said of her random pop-in that led Lu to believing she was "taking something else" aside from alcohol. "I was hurt when Luann said that because I'm very demonstrative, I'm very high energy and I thought she could use a pickup for 15 minutes,. It hurt my feelings. I just wanted to visit her."
The Real Housewives of New York  airs Wednesdays at 9 p.m. on Bravo.
"Like" us on Facebook  "Follow" us on Twitter and on Instagram