Celebrity News
Ronnie Ortiz-Magro's Baby Mama Jen Harley Arrested For Domestic Battery In Las Vegas!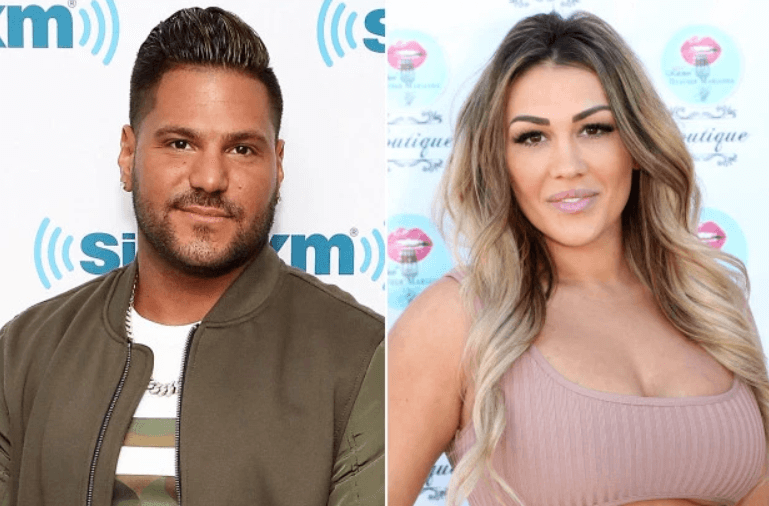 On Thursday, Ronnie Ortiz-Magro's ex-girlfriend and baby mama, Jen Harley, was arrested for "domestic battery," according to the Las Vegas Metropolitan Police Department Inmate website.
According to Clark County, Nevada, inmate records, Harley, 32, was arrested on suspicion of domestic battery at 3:05 a.m. and her bail was set at $3,000. Her bail was set at $3,000 and as of 4:11pm Vegas time she was still in custody.
The Jersey Shore star filed a domestic battery report against her on New Year's Eve after she allegedly threw an ashtray at him, as Radar previously reported.
"On January 3, 2019, a man came to an LVMPD substation to file a Battery Domestic Violence report against his girlfriend," according to a statement from the Las Vegas Police Department.
"According to the man, the alleged battery occurred on December 31, 2018 at approximately 11:43 p.m. inside
This is Jen's second domestic assault arrest, back on June 24, 2018.
According to the police report, the two were coming home from a barbecue when they got in a fight. Harley allegedly hit Ortiz-Magro in the face before he demanded she pull over to let him out of the car — which apparently had his infant daughter in the backseat. Ortiz-Magro got caught on the seatbelt but Harley drove away anyway, according to the report. The MTV star reportedly was dragged by the vehicle, and suffered injuries. Harley was driving so erratically that three of her four tires were flat and drove over a median, according to the report.
Harley's arrest wasn't the first time the former couple has made headlines for their relationship. In early June 2018, Harley punched and spit on Ronnie Ortiz-Magro during an argument at Planet Hollywood in Las Vegas and called the cops on him but fled the scene. 
The couple welcomed their daughter, Ariana Sky, in April 2018.
Jen Harley and Ronnie's 13-month-old daughter Ariana Sky is under the care of the Jersey Shore star's family following Harley's arrest in connection with domestic battery allegations on Thursday.
"Ariana is currently with Ron's family members while he's traveling for a work commitment," a source close to the couple tells PEOPLE. "Ron's number one priority is his daughter. Not Jen. He's always going to make sure Ariana's needs are put first. He's continuing to make all the necessary steps to make sure she is well taken care of."
Share your thoughts on Jen Harley's latest arrest. Sound off in the comments!
"Like" us on Facebook "Follow" us on Twitter and on Instagram