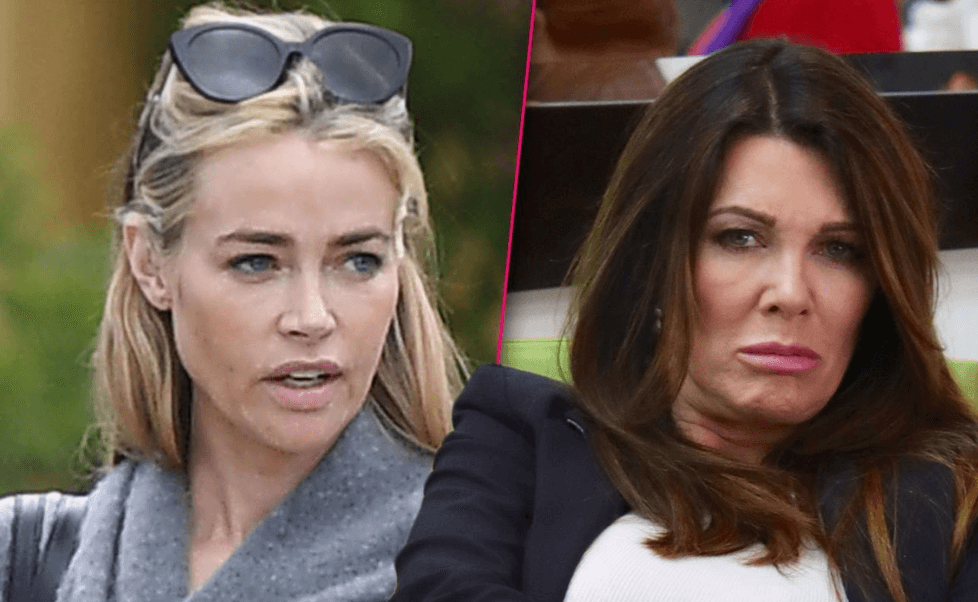 Denise Richards is navigating her rookie season on The Real  Housewives of Beverly Hills — and recently dished with Brandi Glanville, on the Bravo alum's podcast, Brandi Glanville Unfiltered.
Denise weighed in on the drama surrounding Lisa Vanderpump during the May 1st gossip sesh — and revealed that she had already offered her own advice to the popular reality star.
Fans know that Lisa withdrew from the cast after Kyle Richards confronted  and accused her of leaking a story to an online tabloid. Dorit Kemsley's botched dog adoption was exposed — but Lisa denied dishing the doggie deets to the press.
Brandi noted during the sit-down that Lisa "holds grudges," and that she did not see Lisa "coming back" to her friendships within the cast.
"When she's hurt and she's done…she's done," Brandi said.
Denise Richards revealed that she advised Lisa to apologize during their filmed lunch, which went down after Lisa's blowout with Kyle. Denise's advice to her co-star was cut from the narrative — but she caught viewers up, during her chat with Brandi.
"What she could say is 'If someone in my Vanderpump Center told someone they shouldn't have and it accidentally got online… I feel horrible for that,'" Denise said, explaining how she would have squashed the conflict.
"'Look, I didn't personally do it, if someone here that works for me…I have a lot of employees…if they said something they shouldn't have, for that I am very sorry, can we move on from it?'" Denise added, revealing how she advised Lisa, in the cut footage.  
Tuesday's episode ended on a cliffhanger — with Lisa Vanderpump  being prepped to take a lie detector test, in a filmed attempt to clear her name.
Listen to the full interview below.
Do you agree with Denise — and will Lisa prove her innocence once and for all?
Watch The Real  Housewives of Beverly Hills, Tuesday nights at 9 pm, ET, on Bravo.
"Like" us on Facebook "Follow" us on Twitter and on Instagram